Four of my friends were all having baby's within weeks of eachother. I was trying to figure out what to get them, I wanted it to be something special and not just toys and clothes.  I always remember my Grandmother knitting blankets for all her grandchilden and new members of the family when I was little. She was the first one to teach me how to knit. Back in my college days while I was working at Hallmark I had a co-worker show me the basics on crocheting.
Long story short I started off knitting my first baby blanket, I lost one of the stitches and tried for hours to pick it back up. I had 4 months to make 4 baby blankets. This is when I decided crocheting would be best route to take.
Here they are...3 boys and 1 girl...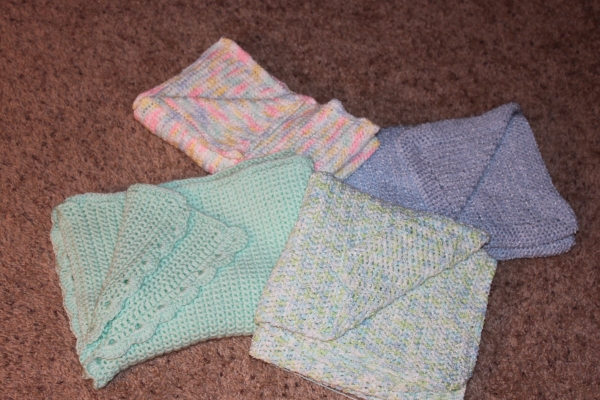 [caption id="attachment_64" align="aligncenter" width="300"]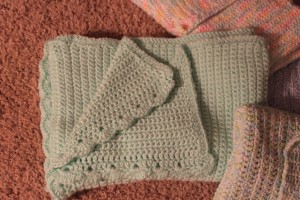 My first attempt at the scalloped edging.[/caption]
[caption id="attachment_67" align="aligncenter" width="300"]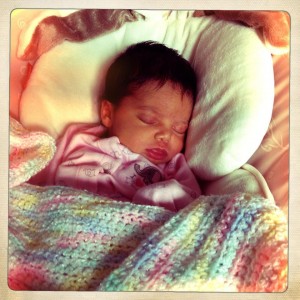 Here is my friends new baby girl getting use out of her new blanket...absolutely precious![/caption]
Here is one happy little man still enjoying his blanket!