This is one of favorite art projects; I came up with this all on my own. I had TONS of beads  and I had no idea what to do with them. I thought it would be different to see an art piece come alive from the beads. So the first step was choosing a piece of art. One of my favorite pieces is Vincent Van Gogh's "Starry Night" I will admit I was a little intimidated at first at attempting the project, what inspired me the most was that it was different and all together challenging.  This project took me over 3 years to complete, not because it was that time consuming but I needed bright blue beads for the sky. It was taking me forever to get the blue beads I needed.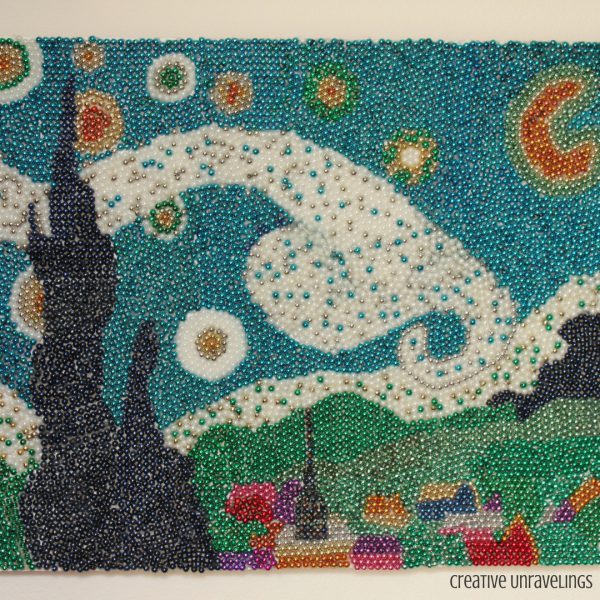 Here are some pictures of my interpretation of "Starry Night" remember it's not perfect, then again what art is perfect?
Here are the steps I took at recreating the art:
Materials:
Mardi Gras beads (assortment of colors)
Scissors
Pencil/sketchbook
Canvas- I got mine at Joanne's, depending on the art piece you want to create will depend on what size canvas you need. For instance, this was a mildly detailed piece to create so I went with a large canvas so that I could capture as much detail as possible.
Hot glue gun/glue
A copy (preferably color print) of an art piece
Instructions:
Cut each bead from the strand (yes, let me repeat that you need to cut each bead) You may want to work with one color at a time.
I am not sure what the technical term for this is but I like to call it "box sketching" on your copy piece of the print you need to box off the image. Like this…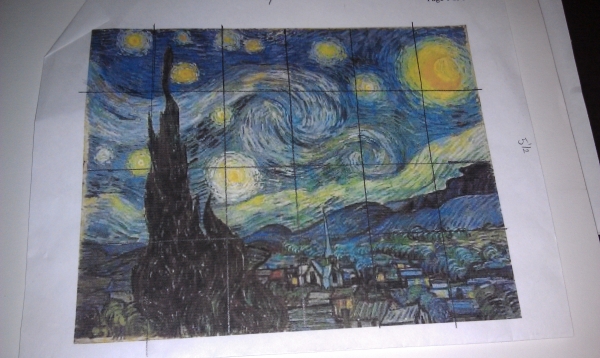 Then it's not a bad idea to sketch it before you transfer over to the canvas. Like this…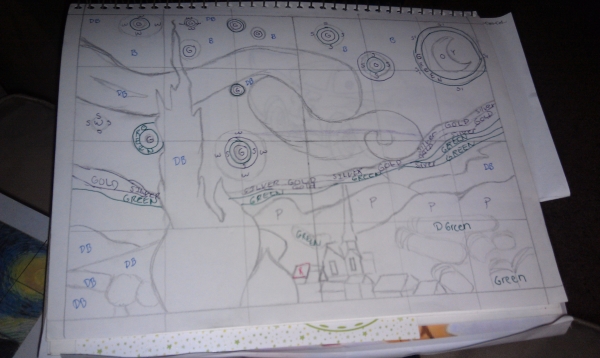 Now you are ready to move onto your canvas. You are going to do exactly what you did when you were sketching the image out in your sketchbook. Except now the image is going to be 10 times larger. Here is a picture taken about halfway through the project. This will give you an idea of how I was following the sketch on the canvas.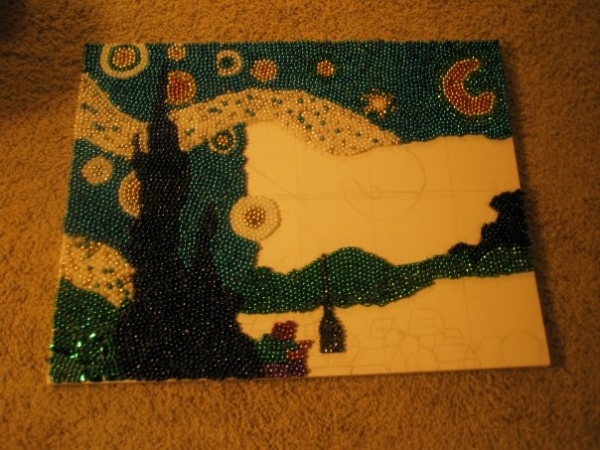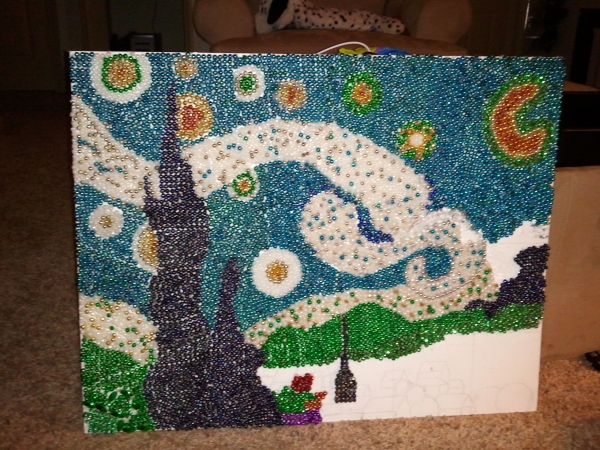 And here is the finished product!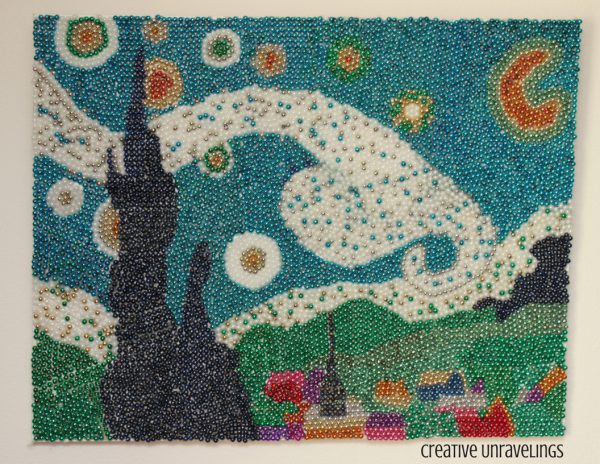 I still have to find a way to incorporate my name into the piece. Part of me would like to sell it because it is so gaudy and would not go well in my house, but part of me cannot part from it, its been over 3 years in the making, I have a small attachment to it.