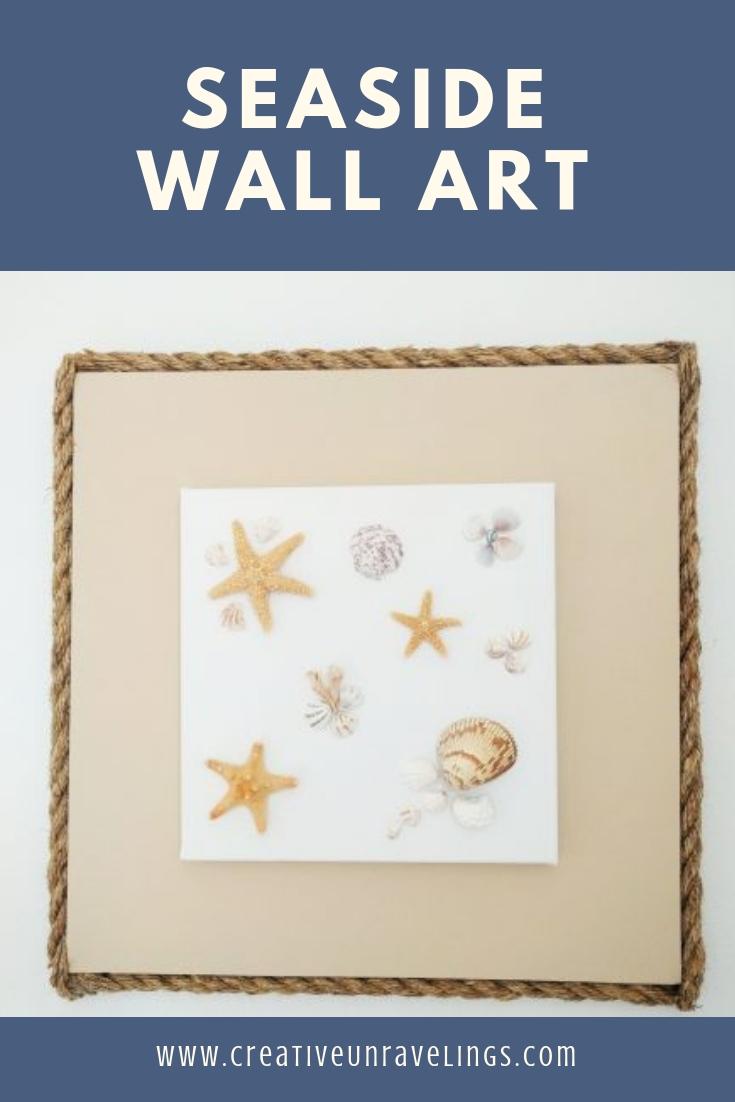 Total Cost of Project: $31.00 (keep in mind I had a canvas laying around and I didn't need to buy paints)
I am working on designing our guest room, I wanted something calm and relaxing for guest to stay in...you know nothing crazy or busy. My first thought was we live in Florida and I have TONS of sea shells from all over Florida, why not make it beachy!
I went with a very pale blue paint for the walls it is a very light color but really pops out with the white trim. I looked all over for a bedspread, I wasn't too keen on buying one online (which of course I found many that I liked) I also did not want to pay an arm and leg for the bedspread, I finally ended up getting it Bealls, I got a really great deal and I got the works, the bedspread, dust ruffle, shams and decorative pillows.
My next step was coming up with wall art, pieces in the store were ranging from 40-100 a piece and it wasn't something I feel in love with. So of course I created my own for a VERY reasonable price!
I already had one 20x20 canvas at home and I thought that would be a perfect size for the room, I did purchase another one because the wall would definitely need two pieces of art to complete the wall.
[caption id="attachment_252" align="aligncenter" width="300"]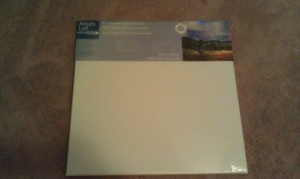 Purchased at Michaels at 50% off, $9.00[/caption]
Here are the 20x20 canvas's completely painted, I pulled a sandy brown color out of the bedspread and matched my paints to it. It really pops out on the walls and brings more calming colors to the room.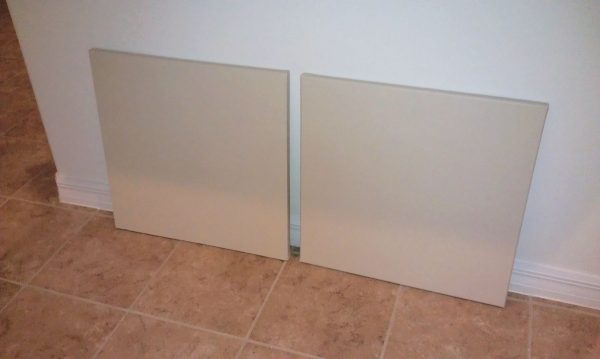 I also purchased two 12x12 canvas's to put onto the 20x20 canvas to give it a 3 dimensional look. Those were BOGO at Michaels and I paid $8.00 for the two of them. I painted the smaller canvas the exact color of the walls (pale blue) In this picture they look white, but when they are in the room the pale blue really pops out.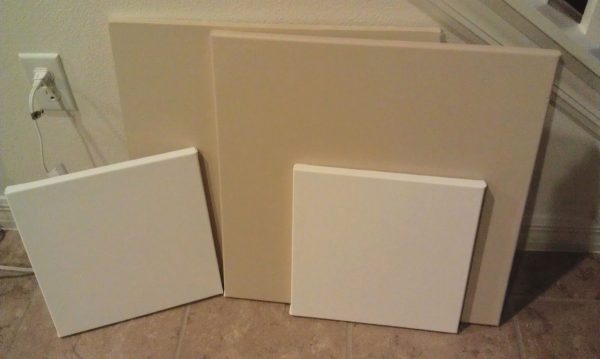 Next I wanted to finish off the canvas, so I purchased some rope at home depot (I paid about $8.00 for the rope) I hot glued it to the frame of both 20x20 canvas's, it really completed the piece and gives it a nautical beachy look.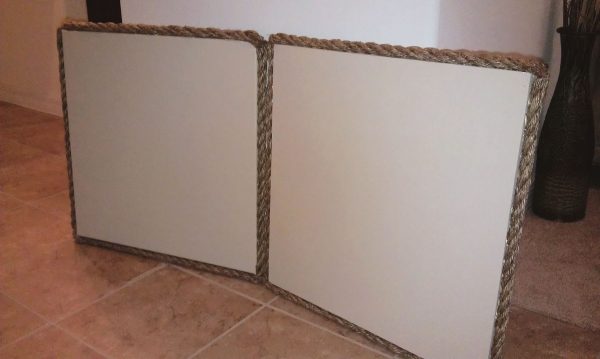 I had to trim and use the hot glue gun around the corners so they looked neat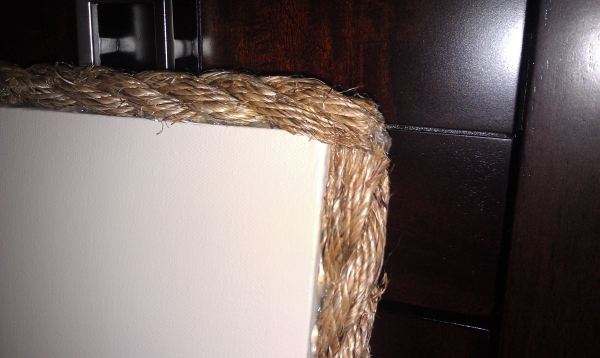 I had TONS of seashells so I was set there, I decided to purchase some starfish to add a little to the mix of shells. I purchased two small bags (containing 3 starfish per bag) at Micheal's, of course I used coupons and paid about $6.00 for both bags.
After configuring where I wanted the shells and starfish I used the hot glue gun to attach them.
Then I took the hot glue gun and glue the 12x12 piece in the center of the 20x20 piece. Making sure it was all even.
Here is the finished piece!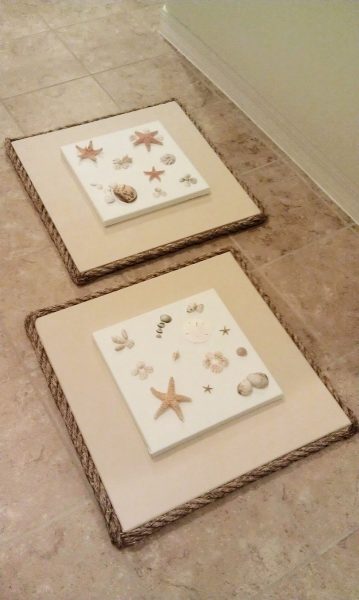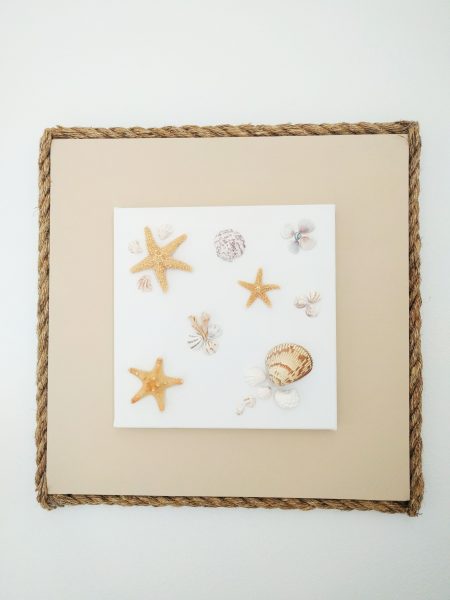 And here is the finished product on the wall along with the matching bedding!