So I needed some wall art to finish off our bathroom wall. I wanted something elegant yet not too busy and something that would also withstand the humidity in the bathroom. Here is what I came up with: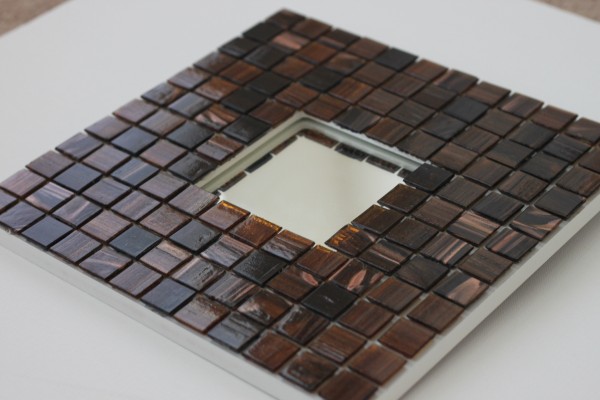 Total Cost of Project: $13.00
Supplies needed:
2 Frames with centralized mirrors. I found these two at Ikea for $1.99 each (they come in black and white. I chose white because it they would really stand out with the white trim in the bathroom.)
Small mosaic tiles- these were purchased at Floor & Decor, I am not sure the count of tiles per sheet but I bought 2 sheets at $3.99 each. I did not use all the tiles, I have a good handful leftover.
Hot glue gun & glue sticks
Wall hanging kit (purchased at Hobby Lobby at $1.19, it will last me for a while!)
If you are interested in purchasing mirrors like this you can do so at my shop on Etsy.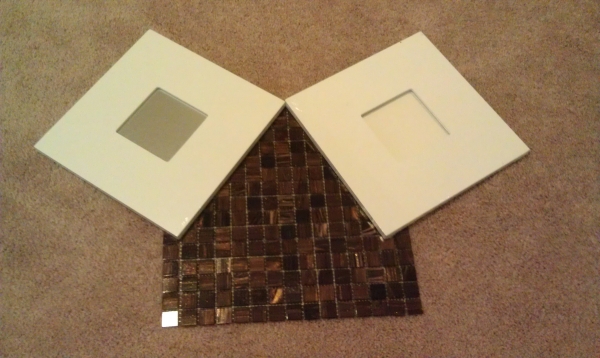 I first had to cut all the tiles from the sheet they came on. This took a fairly long time. After the tiles were cut I started placing them (not gluing down yet) out on the border of the frame. This is VERY important because if they are off the slightest bit it will affect all the rows on the frame.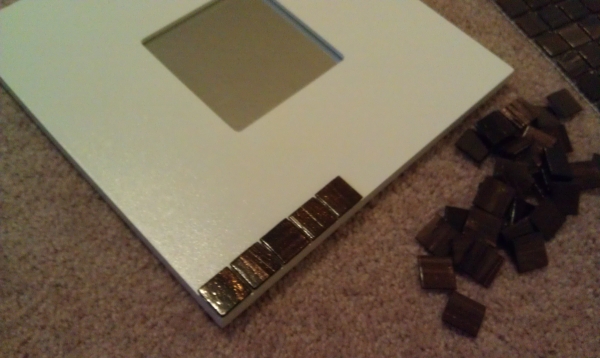 Once your first row has been laid out the way you like it you can start gluing them down. Then just keep gluing making sure all your tiles are aligned as you go along.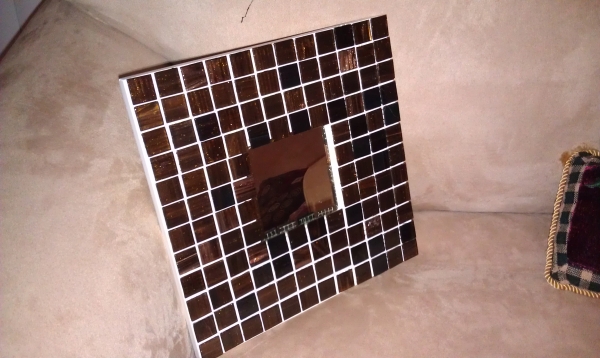 Once your frames are all glued down, you are ready to start installing the wall hanging pieces so that they can safely hang on your wall. I would not suggest hanging these pieces on just nails, they are heavy and need more support then just a nail. I measured and drilled a couple of holes to get the hooks steadily in the frame.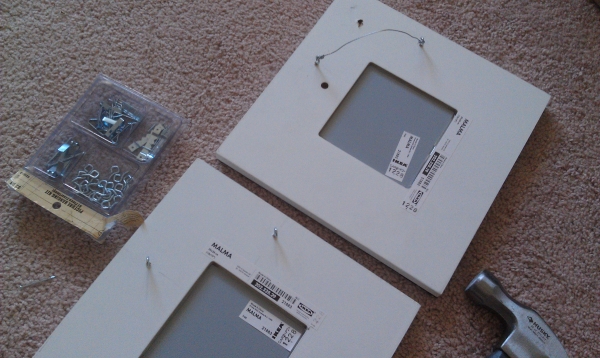 Once you have the wall backing installed you are ready to hang the pieces!
Here they are in our guest bathroom!
I made two more matching mirror sets! Here they are with the above mirror pieces.
I made the white frames for my cousins birthday, here they are displayed on her wall: