I really need to get in the habit of taking more pictures, I wish I had taken pictures of my husband's old toy chest in the original form.
It was painted brick red and we were looking for it to flow more in the house. We decided that staining it would be the best way to go, so we went with a dark cherry stain. Little did we know what a huge project this would turn out to be.
Here are a few pictures during the process:
This was before it was sanded, we had to use paint removal to get all the red paint off the toy chest. This was a very tedious job that took endless hours! We had to use a toothpick to remove all the red paint in the crevices.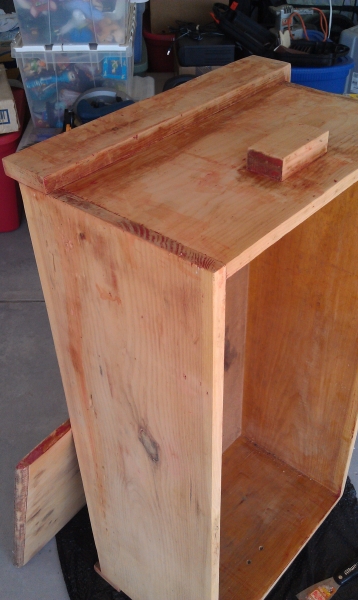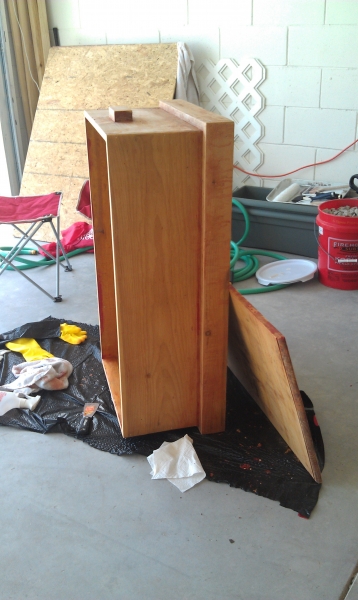 Filling in holes with wood putty:
Almost ready to be sanded!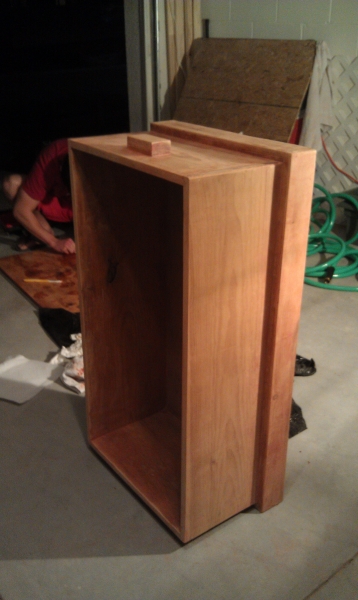 Sanding in process...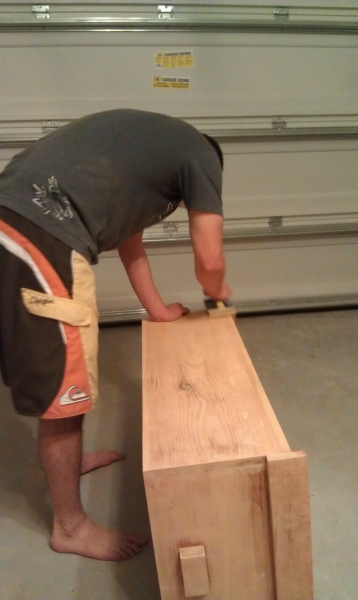 Preparing wood piece for staining by using mineral spirits...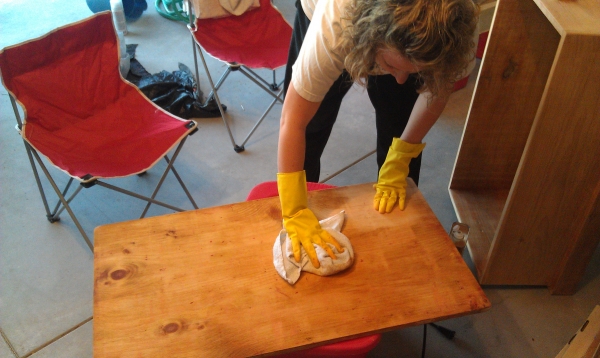 Staining process begins!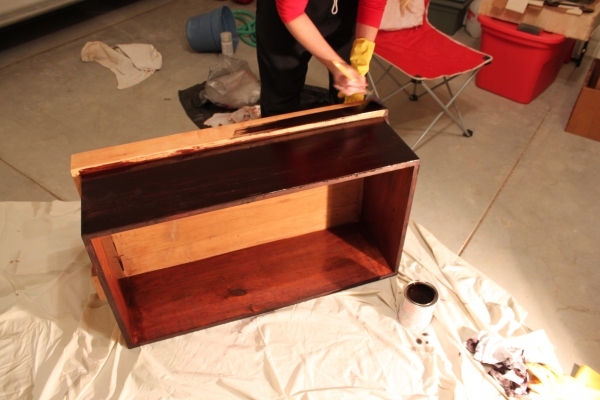 Applying Polyurethane, highly suggest wearing a respirator. One coat was not enough, I applied two coats.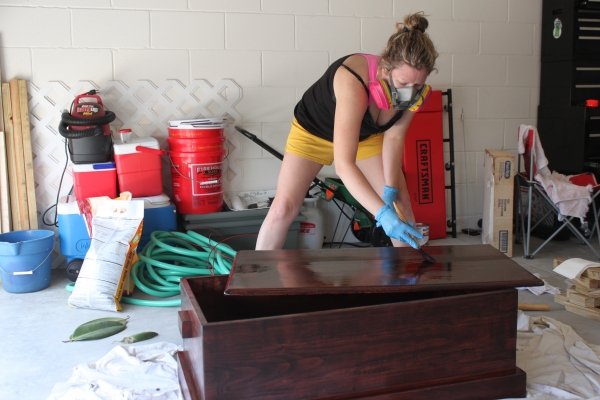 Finished Product!