So after years of scrapbooking, I have finally come to terms that I officially hate it. Its SO time consuming and tedious and frankly its boring to me. Couple years ago I was introduced to Shutterfly and Snapfish and I swear by them now. I have used them to create digital photobooks for every occasion.
Here are some books I have designed over the years: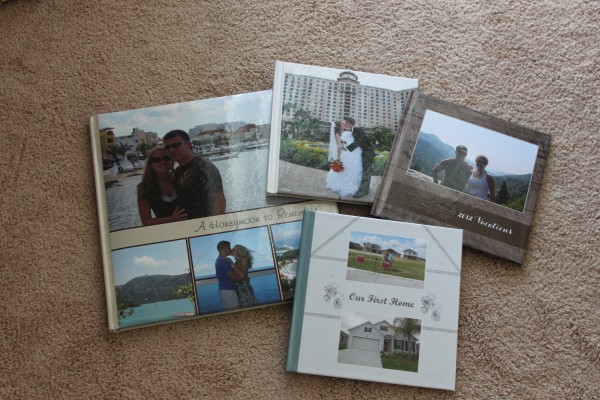 Our Honeymoon- Keeping this personal.
Our 2012 Vacations
Our first Home- I created this book to have everyone sign at our housewarming party, I am so glad I did this, we have had all our friends and family who couldn't make it to our party sign the book too, its a beautiful memento.
Bridesmaid's Photo books: I also made indiviual photo books for all of my bridesmaids. They love them!
I also created some photo books for my Mother and Uncle and the in-laws for Christmas 2011, it was a book of our wedding pictures, they love them.