Who says football season isn't a season you can't decorate for? Well, we show our team spirit in this household!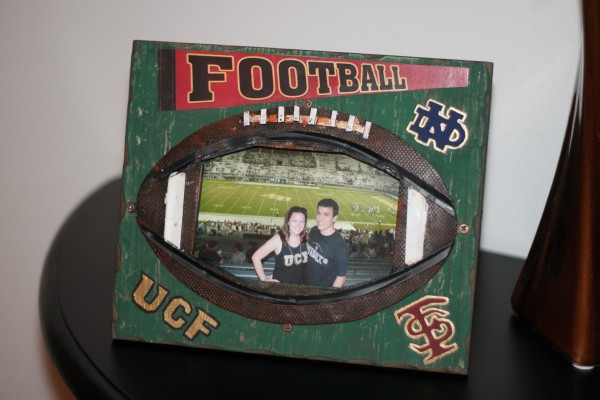 Our 4 Seasons: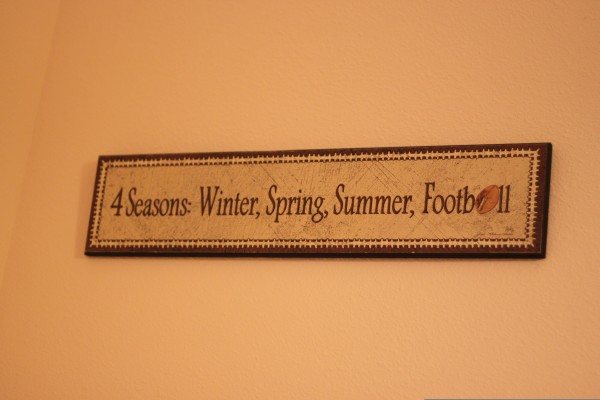 Our little football men. This was actually a tradition my grandfather started years ago. He used to have a keychain with a Notre dame football man that he would keep in front of his TV. Everytime ND would lose he would turn the little guy towards the wall and when they would win he would turn the little guy so that he could face everyone in the living room. We are keeping the tradition going, here are our little football men, still looking for our ND player.

DIY Football Frame:
This frame caught my eye in the clearance rack at hobby lobby, it had so much potential. It was only $3.60. I bought it and then brainstormed for a while as to what I wanted to do with it.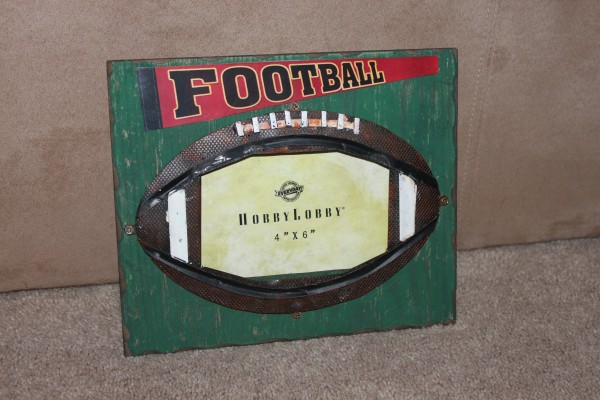 My inital idea was to just have UCF hand painted on the bottom, then I asked the husband about it, he said why not put our 3 favorite teams on it. So I did some research on the logo's because being as meticulous as I am they had to be perfect. Then I sketched the logos out with a drawing pencil.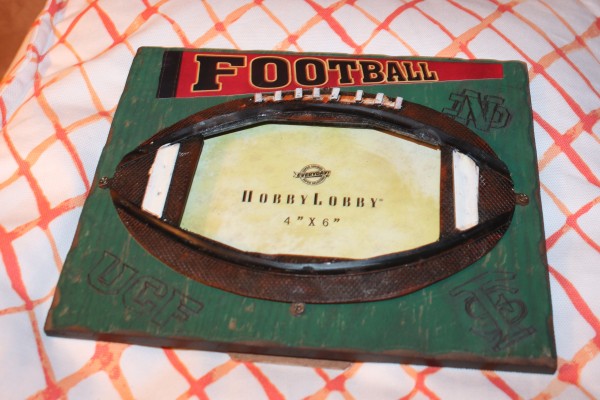 Then hand painted the logo's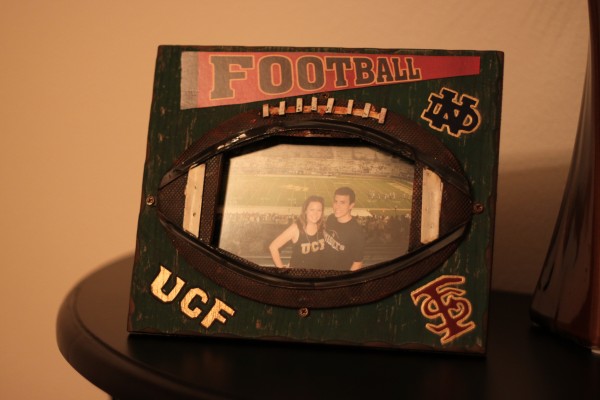 I was surprised at how well the logo's came out. The metallic paints adds a really nice touch.Then I put in one of our pictures from one of the UCF home games. Adds another nice touch. Overall cost of this project was less than $5.00!! I had some of the paints I just had to purchase a few new colors.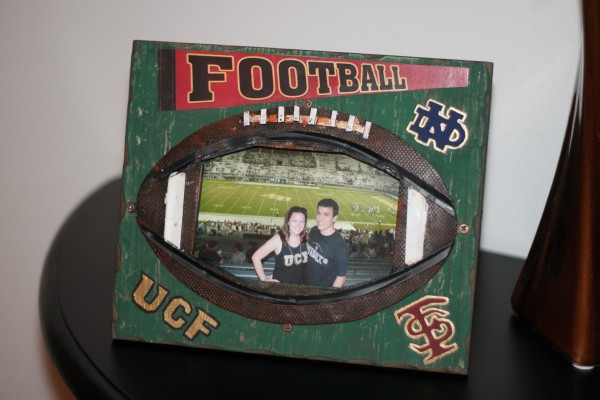 I love this project! It was fun and its something we can enjoy and customize any time we want!
DIY Nail Designs: You cannot go tailgating without your nails decked out!