"To Knights Stadium" Directional Arrow Sign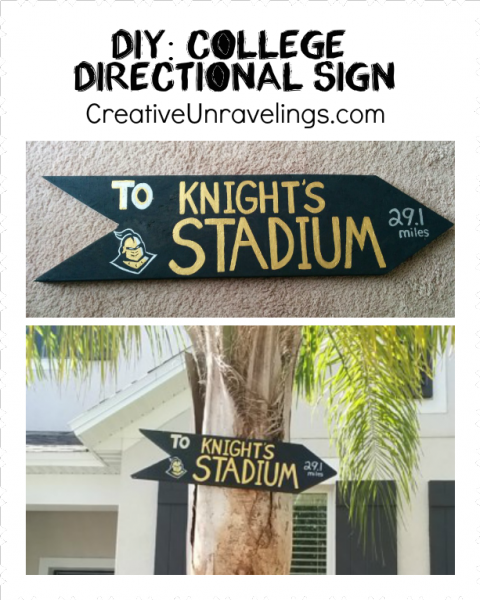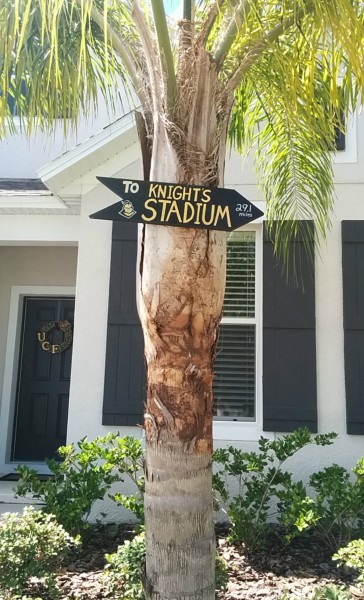 Football season is right around the corner (30 days to be exact) and I am so happy I have completed 2 UCF themed projects before the season begins!
Materials Needed:
Wood (3/4 thick- so you can add hardware without breaking through the wood)
Saw (pick the dimensions that work for your space)
4 step sand paper process (I used grits 40 thru 320)
Black, Gold, Silver acrylic paints (or your school colors)
various size paint brushes
Picture frame hanging hooks (the ones you can screw into wood)
Heavy duty picture frame wire
Sawing Process
First we picked our wood, we had lots of wood in our garage so we just picked a sturdy piece that we thought would work best. We started out with picking our dimensions. Then it was down to sawing the wood. The hubby took care of the sawing.
Sanding Process
Then it was starting the 4 step sanding process. I had to follow this  process because I got bare wood. I wiped the wood off with a wet rag to ensure that all the dust was removed. If you want to eliminate the sanding process you can buy your pre-sanded wood at your local home improvement store.
Painting Process
I painted the arrow solid black because I had already planned in my mind that I wanted the letters in gold so that they stand out from a distance. Then once the paint was dry it was onto making the letters. Surprisingly, I did not use stencils. Stencils and I do not have a good relationship, they always come out crooked so I just prefer to do the lettering myself.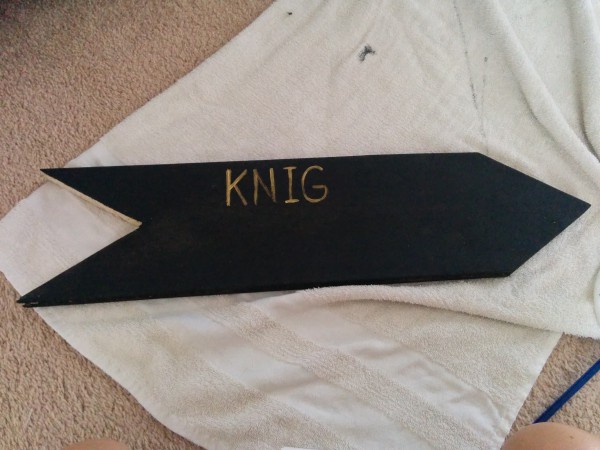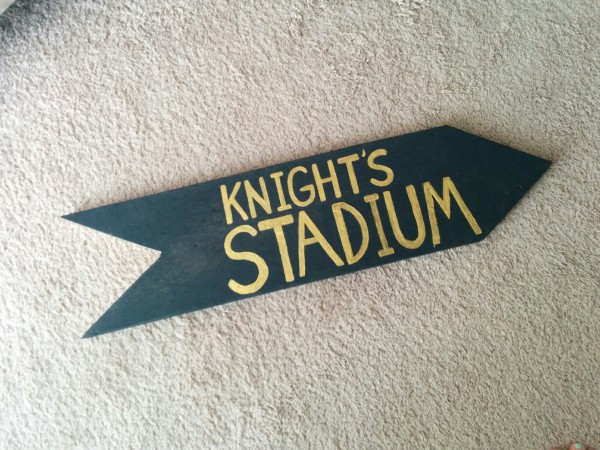 Once the main lettering was done it was time to create the school mascot. I found a basic picture of "Knightro" and penciled it out on the arrow.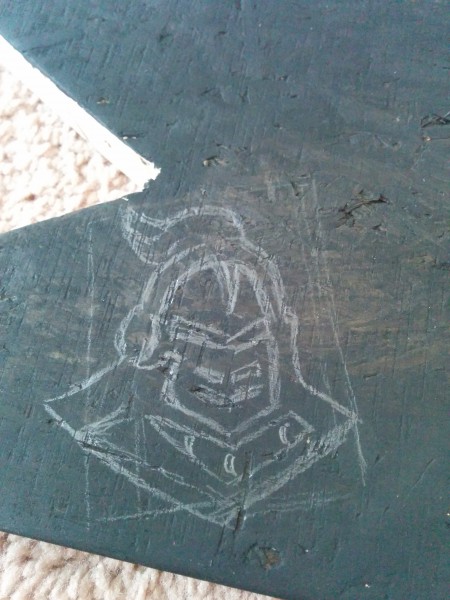 Next step was painting the mascot with silver, black & gold.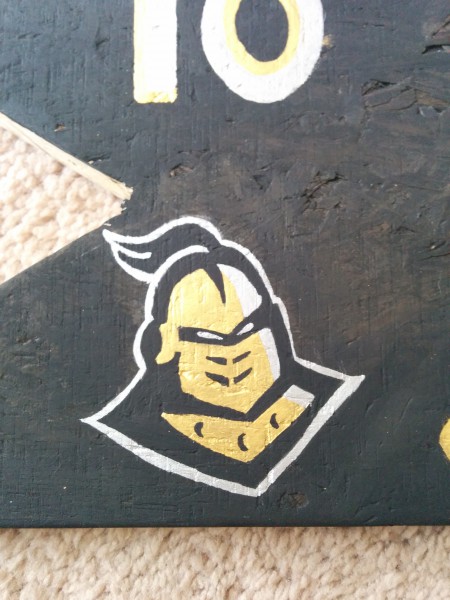 I think it came out pretty good for it all being free-hand. Then the last few steps was adding the "To" and the miles from our house to the stadium.
Last step was applying polyurethane spray to the piece, this will help protect it from rotting and the colors fading.
I love this project! I cannot wait to hang it up when football season begins!
Total cost of the project for me $7.00, this only included some paints and the polyurethane spray. I had a majority of the materials at home.