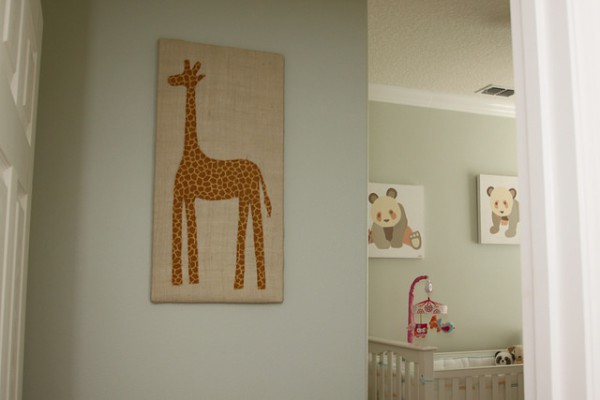 I thought it would be cute to add giraffe's into the jungle gender neutral nursery. I am so excited to share with you today my creation!
Supplies:
Canvas (15 x 30) because giraffe's are long and it just made sense.
Burlap- I purchased 4 yards of burlap, its cheap enough and I use it alot for other projects
Fabric for your animal of choice (I found giraffe print)
Staple gun & staples
Scissors
Measuring Tape
Sewing chalk
Hot glue gun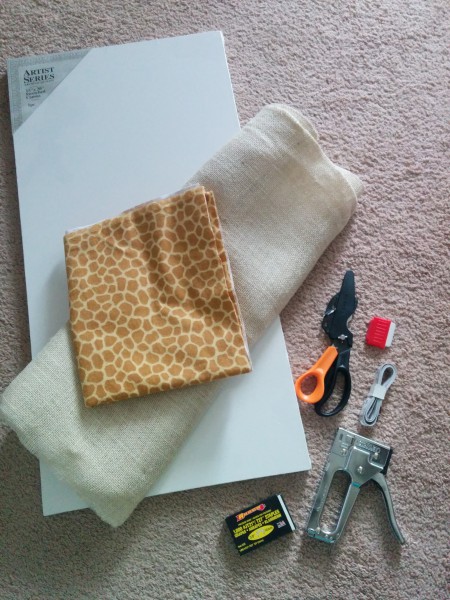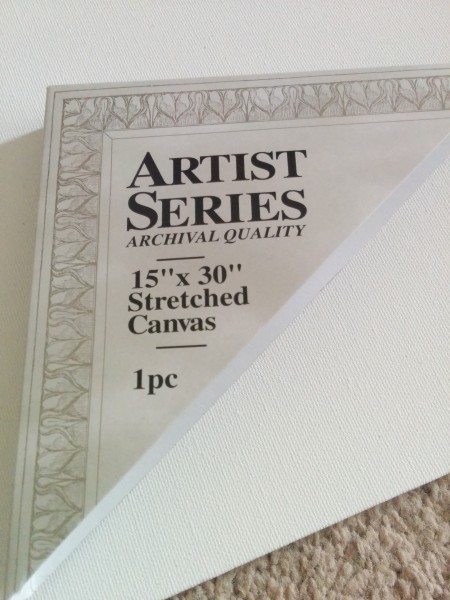 First I cut the burlap to fit my canvas, leaving enough to overlap over the sides so that I would have enough room to staple it down.
Then I ironed the burlap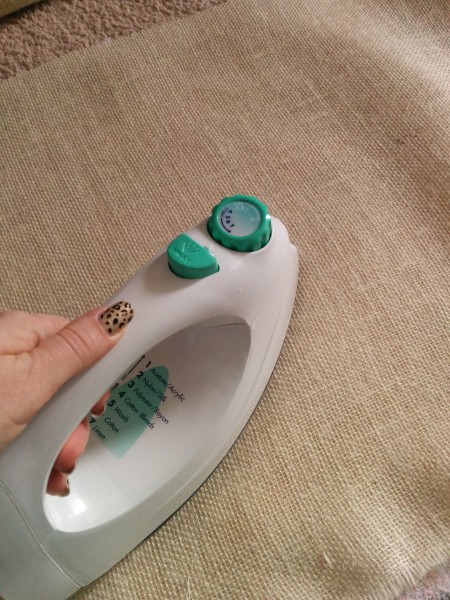 After ironing, I started stapling the burlap to the canvas. I used a lot of staples to ensure that it would hold.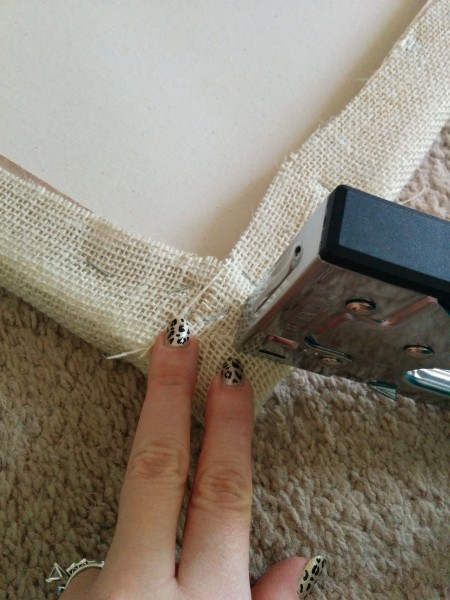 Once the burlap in tact on the canvas I started tracing my giraffe outline with the sewing chalf on the back side of the giraffe print fabric. It was nice because I could draw and erase as I went. Once it was to my liking I started cutting the giraffe pattern out.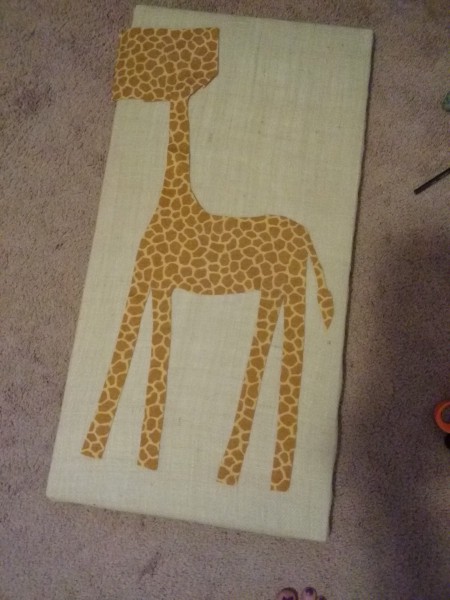 I saved the face for last since it was the most intricate part of the giraffe.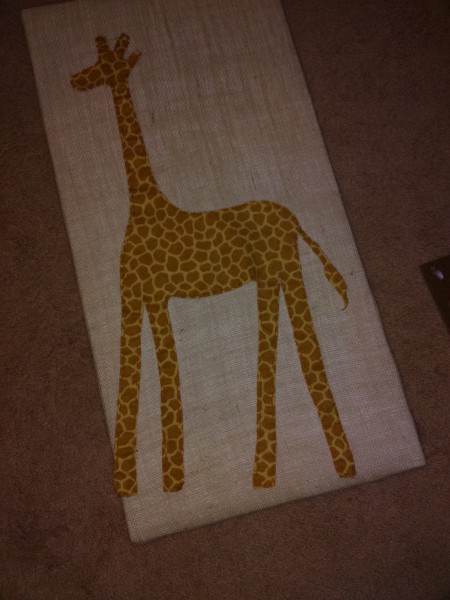 Once the giraffe was cut out, I decided to stitch a darker thread along the outline of the giraffe. It just gives it more of a finished product.
After the giraffe was completed it was time to hot glue the giraffe onto the canvas. Its important to line up the giraffe perfectly with the canvas and glue little bits at a time so that you have a centered giraffe.
Here is the finished product!