I meant to write this post sooner, but again life got ahead of me. June 13th 2016 marked the 10 year anniversary since my grandmother's passing. I seriously do not know where 10 years went?? It feels like yesterday we were just celebrating her full life with friends and family. So today, I am dedicating my post to my grandmother. She passed away at the age of 82, and while I would love to have her here today, I know she had a happy full life. Hope you enjoy the photo's that I gathered over her 82 years!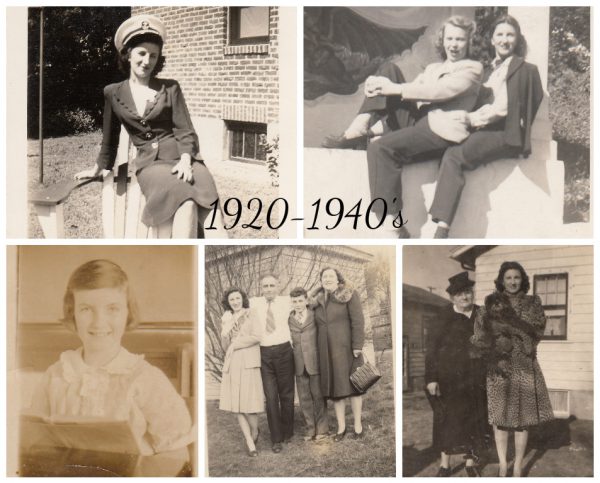 While I cannot caption everything that was going on in these pictures. I do remember my grandmother showing me these pictures as a young child. The one on the bottom left is my Grandmother at age 12, she said that was the youngest picture that she had of her. The one next to it is her family. She talked about her brother Jack a lot to my sister and I. She lost him at a young age of 40 something, but continued to talk about him and keep his memories alive.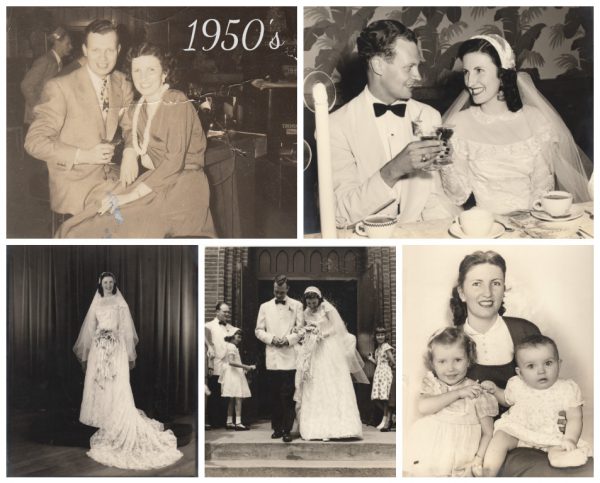 1950's My grandparents were married and had two girls. Check out my grandmother's wedding announcement in the paper.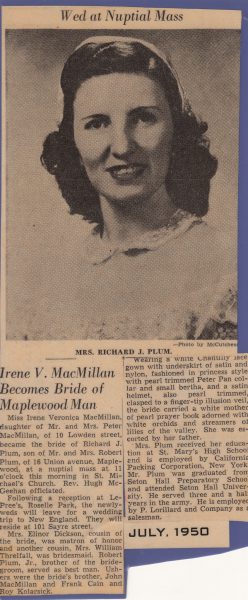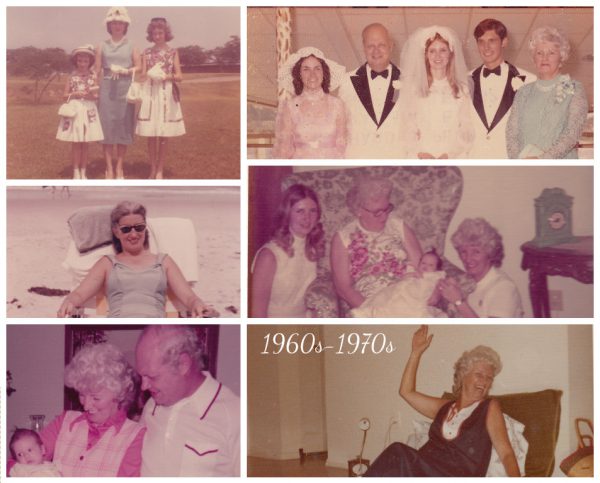 1960's-1970's- Their first daughter was married and they had their first granddaughter. I love that we have the 4 generations picture.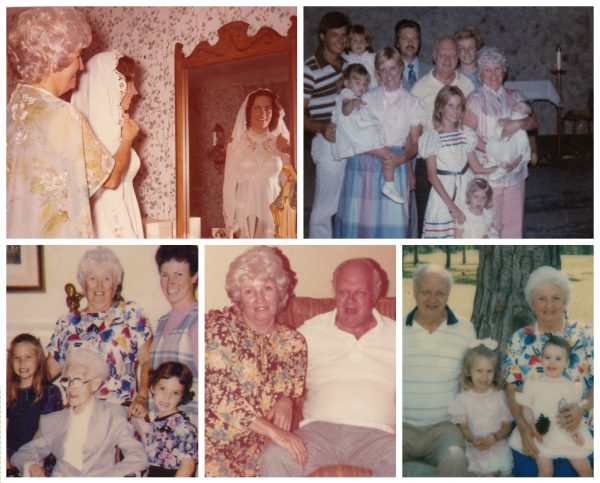 1980's were a little busy as well, their second daughter was married and 4 more granddaughters were born over the decade. Yup, all 5 grandchildren are girls! And here is another 4 generations picture.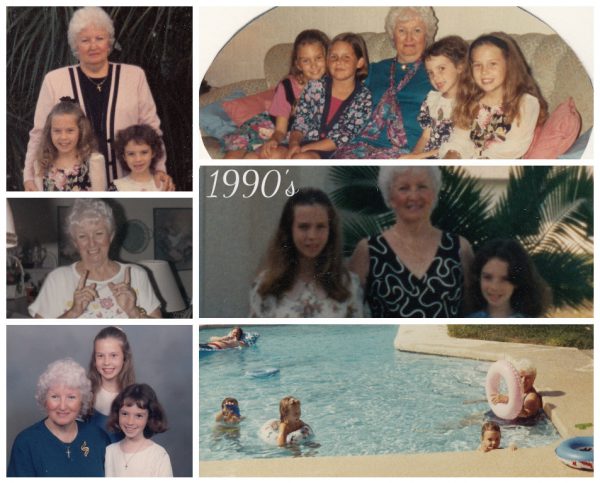 1990's we lived life, my grandfather passed away on his birthday in 1991. They were married for 41 years.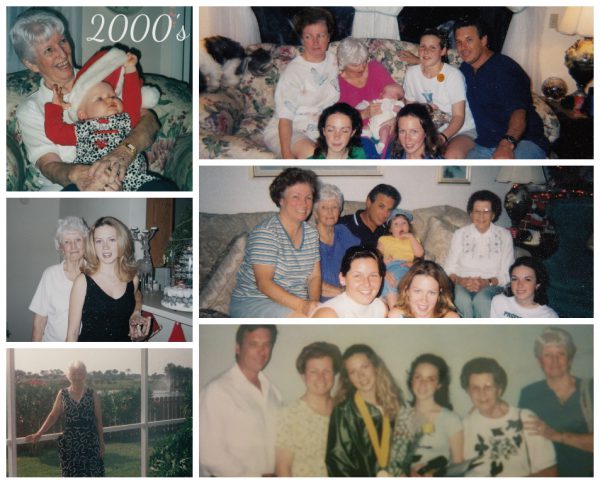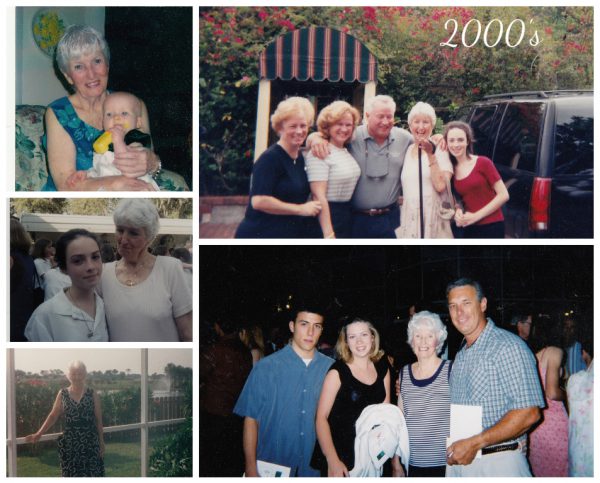 2000s- My grandmother welcomed her first great granddaughter (yup another girl!)
My grandmother did not make it to see me get married to the love of my life nor meet our daughter, but what I am happy about is she was able to meet my husband (my boyfriend at the time) and get to know him for 4 years. She treated my husband as one of her own grandchildren (although my family was typically use to girls.) My husband at times would even say how she was like a grandmother to him. That just goes to show what type of women she was. Always loving, always there. Always wanting to do things for people, and always living in the kitchen! I never heard the women complain about anything. I think about her often, especially when my plants are wilting, I hear her voice "Hunny, go water those plants!" I have one of her "Peace Lily" plants from her funeral. It is still going strong, let me mind you, I do not have a green thumb, so it is incredible that I can keep her plant alive for 10 years! It blooms every quarter (right on the dot) and it is a constant reminder she is there with our little family.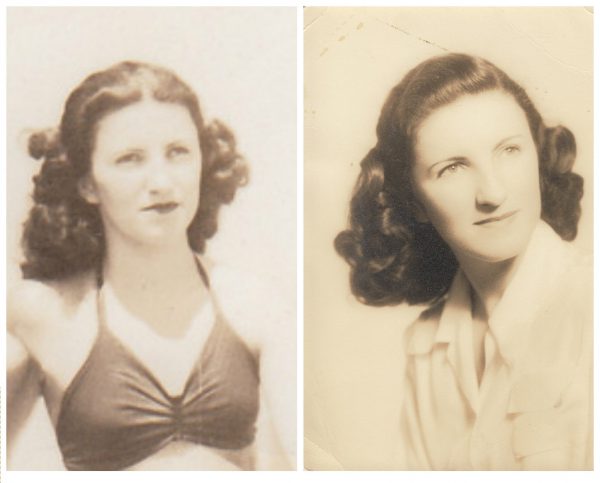 Here is our family in 1993 celebrating my Great Grandmother life, she was just shy of her 101st birthday. The bottom picture is our family at my Grandmother's funeral.