Hands down, Lucille Ball, is my all time favorite actress/comedian. I have been watching her on TV since I was a wee little one. I can name or tell you about the episode by watching just the first minute! I have read so many books, I know her life story, struggles and so on. I am obsessed!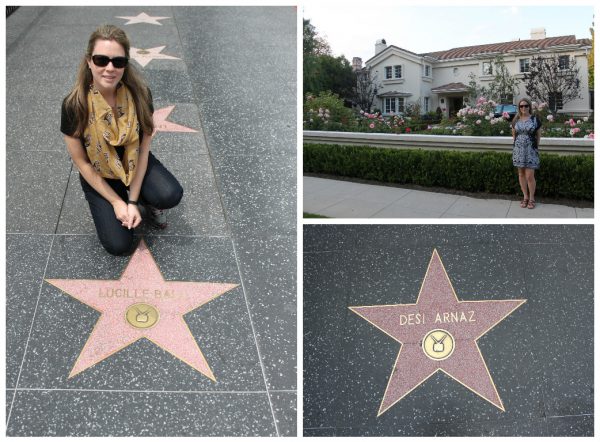 Today, is what would have been Lucille Ball's 105th birthday. When we went out to California last May, it was no surprise to my husband that I wanted to see both her stars on the "Hollywood Walk of Fame." I also hinted at how I would love to go and see her and Desi Arnaz's home in Beverly Hills. So after ubering from Venice Beach to the Beverly Hills Hotel and then walking blocks and blocks, we finally arrived at 1000 N Roxbury Drive. We got a couple photos, it was totally worth seeing it in person. I was 4 months pregnant at the time and we topped the charts with our fitbits that day...a whopping 25,000 steps in one day! We did a lot of walking in California, you kind of have to, if you want to try and see a lot.
I would highly recommend the Hollywood Museum (The historic Max Factor building.) This studio is filled with so much history. Below was the actual dressing room of Lucille Ball. In the studio, you can find things like her make up, wardrobes, photo memorabilia, family fine china, awards and to add a bit more of Lucy to the room, there is a 1950's TV set that plays the infamous "Vitameatavegamin" episode of I Love Lucy that plays back to back.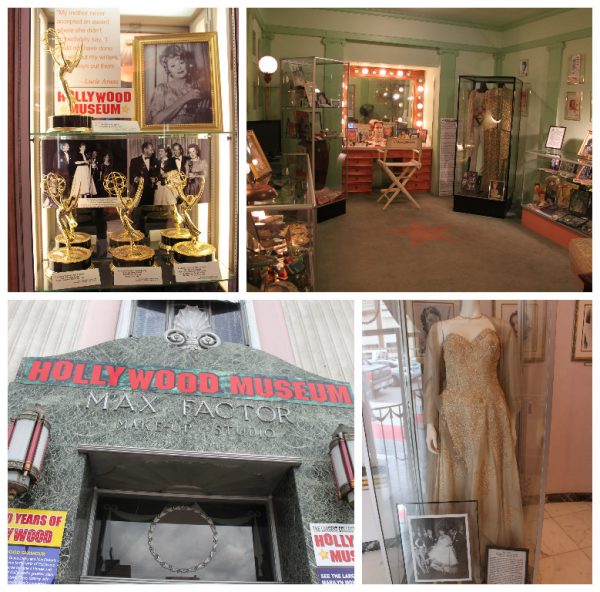 The Max Factor Building holds so much more than just the dressing rooms of Lucille Ball and Marilyn Monroe underneath its roof. It is also home to the Hollywood Museum, and brings so many different things to everyone. We spent a good 2 hours in the museum and we still had so much that had not been absorbed. There was a little something for everyone!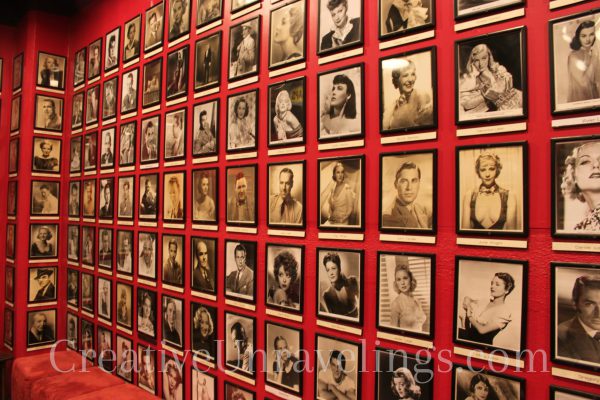 My wonderful husband gave me this little gift while I was pregnant. I am so in love with it! I have already read the book twice to my daughter, but that was when she just stared at the pictures, now she our little destructive book reader and we stick to infant style books. The book focuses on Lucy being a heroic role model and how Lucy can make any situation funny. The general message of the book is "You are who you are, accept it and be proud."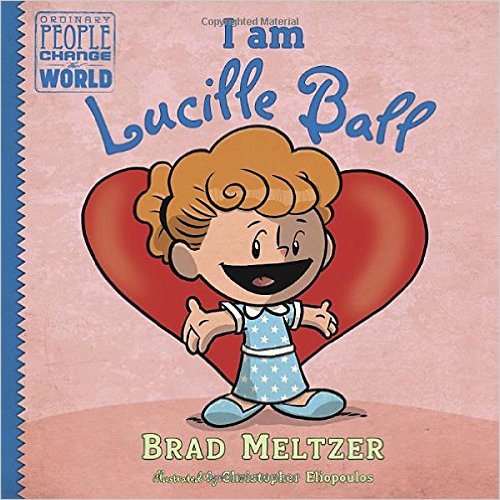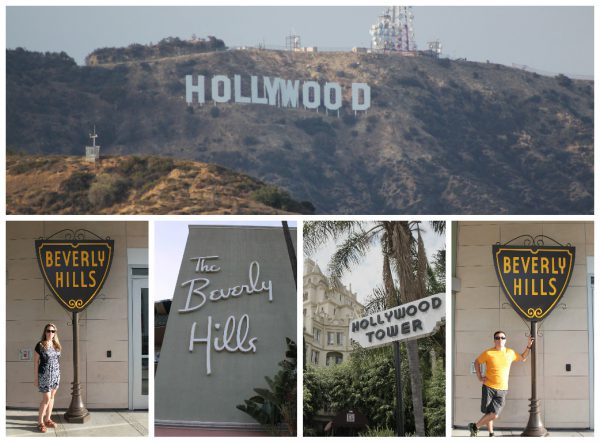 And a few more iconic pictures from our time in California