Woohoo! My 3rd post in 3 days! I am on a roll! I have so many more "pending posts" but the hubby and I are finishing up what we thought was going to be a month project, now turned into a summer project. I have also broke out the easel and started painting again. Its been a hectic but fun summer. Stay tuned...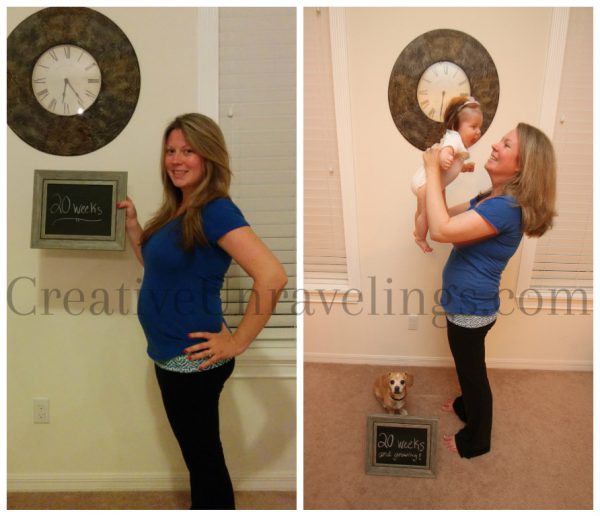 Happy Bump Day!
#BumpDay is a day to celebrate healthy pregnancies and call attention to the need for better maternal health care. It's easy: Just post your bump picture to social media on Aug. 3 with the hashtag #BumpDay.
I have been wanting to share a few of my favorite maternity photo's for some time. I just haven't had the time! Since today is "Bump Day" I thought this would be the perfect opportunity to share our maternity photo sessions with you all. Back in the day when I was pregnant, it was so hard to remember to take weekly pictures. Believe me, I thought about it, but I was too lazy to get up, get somewhat dressed, and pose for a picture. Luckily we were able to get 4-6 week increments of pictures. This is by far one of my favorite ideas, 20 weeks in belly and 20 weeks out of belly.
My husband and I shot all of our maternity photo's ourselves. You too can shoot your own maternity photos, all you need is the following:
Good quality camera (we have a Cannon EOS rebel t1i)
Flash (we have this one)
Tripod (we have this one)
Universal remote (we have this one, its reasonably priced and does its job)
Creative "Eye for photography" or a Pinterest account
We had a few shoots over the last 12 weeks of my pregnancy. I am so glad we went to a few different places, I am in love with them all! We captured so many great memories and they will forever be cherished. We chose 3 places that we absolutely love to be, UCF (where we went to college), the beach, and the resort where we were married.
At 28 weeks, we went to UCF campus and took our pictures during the "golden hour." What is the golden hour? It is the last hour of light before sunset. During this time, the sun is low enough in the sky, and it produces a soft, diffused light which is much more satisfying than the harsh midday sun. The golden hour varies on where you live. For example, when we were in Ireland, the golden hour was around 9:30pm, because the sun was setting around 10:30pm. Check out this website to see when your golden hour is.
We were so pleased with how these pictures came out, we decided to use them as our "official" pregnancy announcement cards. Remember, we were not finding out the sex, so these were perfect for our "gender neutral" photography approach.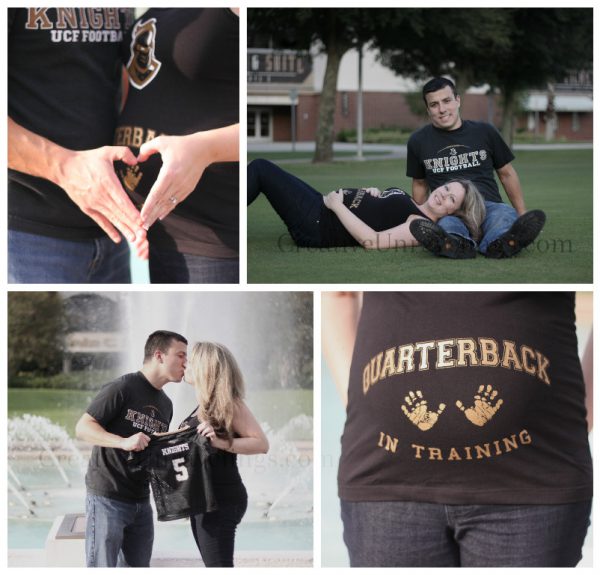 At 29 weeks pregnant, we packed up the dog and went to the beach.  We spent the day at the beach and took photo's throughout the day. It was an overcast day which surprisingly worked out well. This was our last beach venture as a couple (plus furbaby.) I love how we will always have these special memories.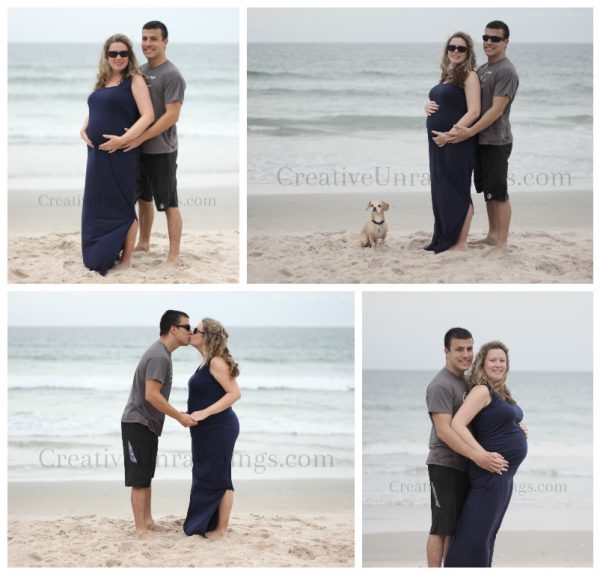 Here are my favorite images captured after my baby shower.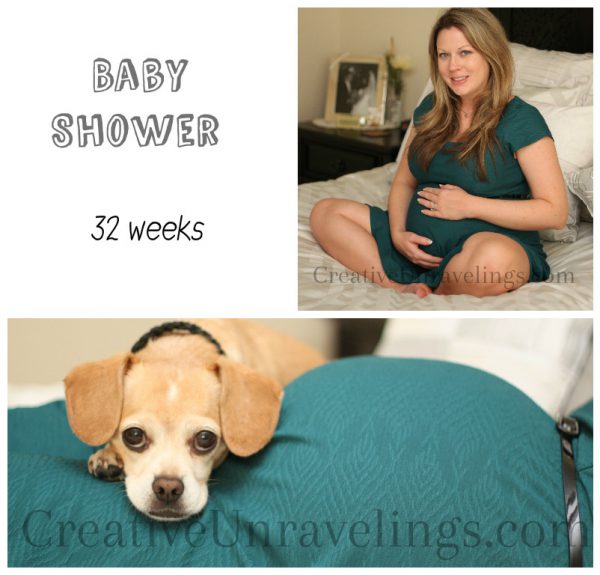 About a month later, we celebrated our anniversary at the resort that we were married at. It was a little different from our normal annual stay. No alcohol (for me at least), my feet were starting to swell, and we had to get a cabana by the pool because it was miserably hot. Looking forward to our stay this year with our little one who is on the move and crawling at full force! We cannot wait to have her be a part of our anniversary tradition!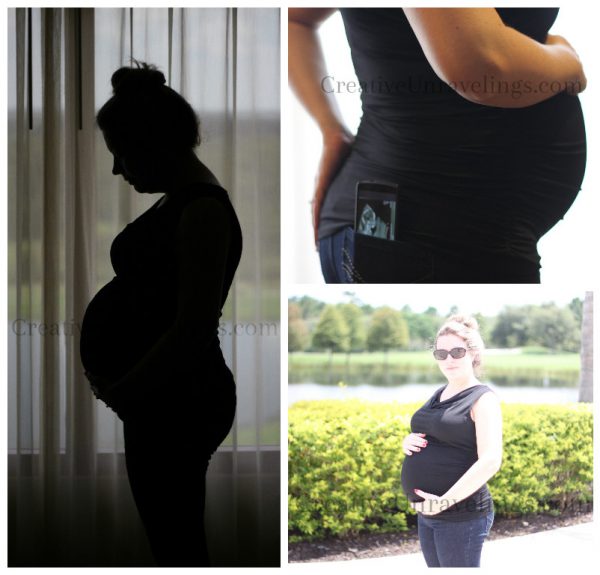 I love the silhouette picture of me and my baby belly, this is probably my all time favorite pregnancy photo. The picture in the top right is my belly with a picture of our child's ultrasound. The picture in the bottom right is the exact place where we said our "I do's"
I had so many pictures and stories to go along with my pregnancy, I wanted to remember them. I was originally going to create a Shutterfly scrapbook, but then we heard about the Belly Book. It is a 9 month journal where you can document everything on your pregnancy, along with add pictures. I just finished mine a few months ago, it was a lot of work, but I am so glad that I created and finished this book. Our plan is to hang onto it and then pass it on down to our daughter, since the book is all about her. It is not something I really care to share with anyone because it is technically like a journal with my own personal thoughts. If you want something reasonably priced and easy to fill out you should definitely check out this book.
So back to the Maternity sessions, its not that hard, our pictures might not be professional pictures with the perfect lighting and perfect skin complexion, but they are perfect in our eyes. They were really fun to do together and we will always have some beautiful pictures that captured my pregnancy.