Oh, what fun it! Winter is almost officially here. I know it's been a while since my last post. Between, Halloween, stomach bug, Thanksgiving and a 3 week inner ear infection I am pretty much back up and running!
I love to reminisce and look at pictures from the past of our family. Here is kind of a before and after. This was our family in the late 90's.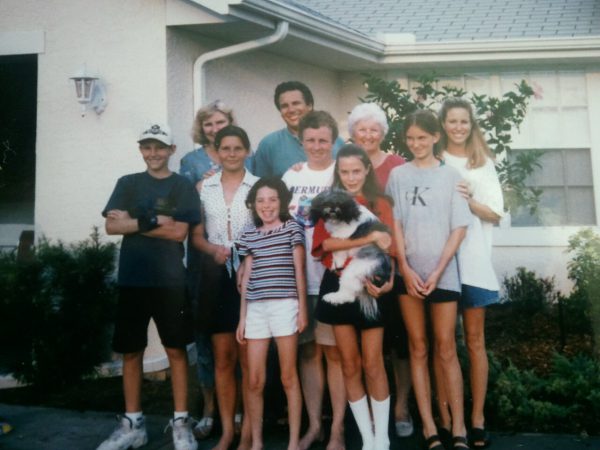 And...this is us this year on Thanksgiving. I love how much our family has grown! To get everyone looking at the camera is impossible these days. Oh, and the reason my daughter is crying is because I took her "bink" away for the picture. Mabel is modeling my little Polly Flinder dress from the 80's. So much going on in this photo and it will forever be cherished. On Thanksgiving Day one year ago we were waiting for my little cousin to be born, she decided she wanted to stay in her Mommy's tummy and come out the next day. So this was Noelle's first Thanksgiving with us. Welcome to the crazy family Noelle!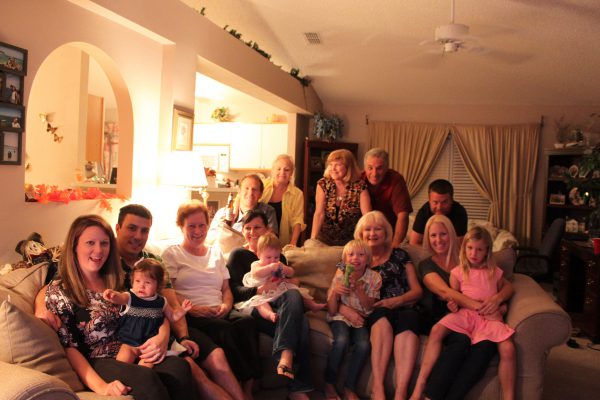 Thanksgiving was awesome this year, we were grateful to celebrate with my family. My Aunt, Uncle, cousins and all there little ones were there. We had not celebrated Thanksgiving together like that in over 17 years! Although we were missing a cousin (you know who you are...we hope to see you next year!) Anyways, Thanksgiving in our home was always a hard year when my Grandmother was alive. Sure, she breezed through the day and had everything perfect for everyone. Thanksgiving was hard for her because her father had a heart attack at the Thanksgiving table, and passed away later that night (I believe on Thanksgiving.) My Grandmother hated Thanksgiving, but you would have never known that. It also did not help that I believe it was at the same Thanksgiving table that we ate at every year. Anyways, just some little history on our family and how thankful I am for all of them. Our family is truly blessed to have each other.
Here is a look back at Thanksgiving over the past 40 plus years. Tom, the stuffed fabric Turkey has been making his appearance in Thanksgiving photos for almost 30 years! My Grandmother made him.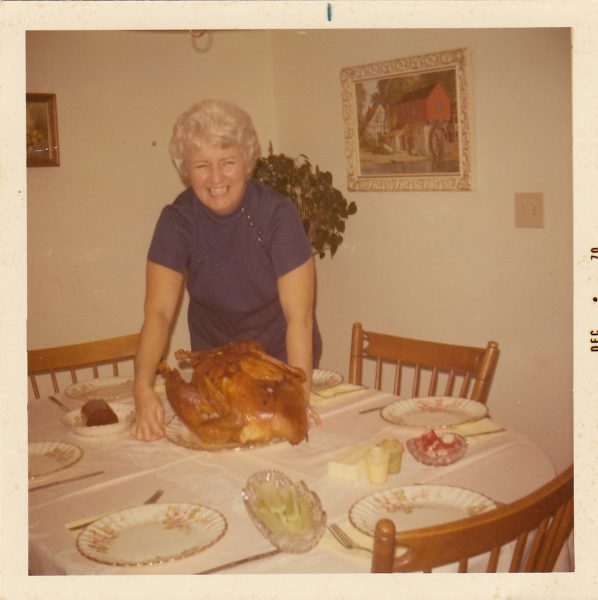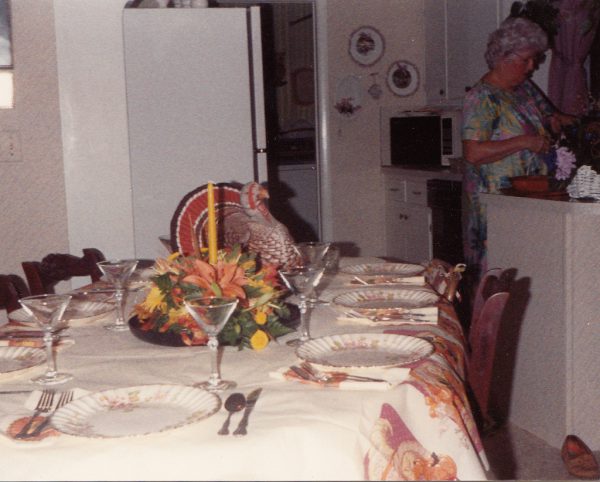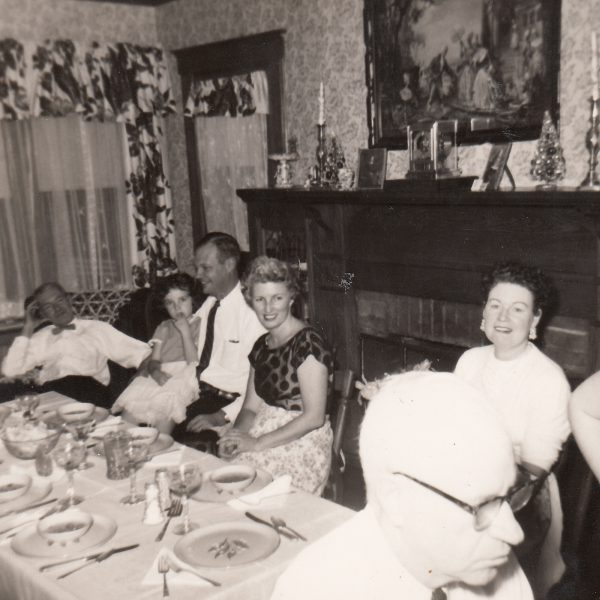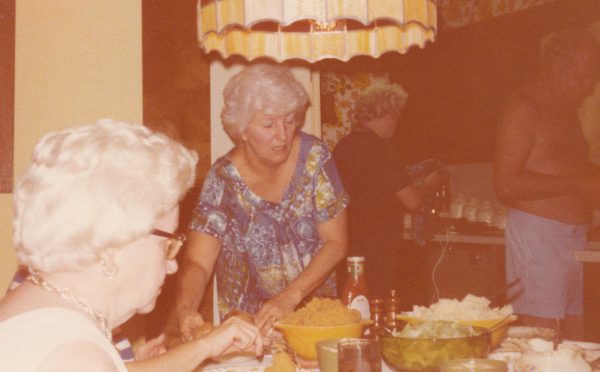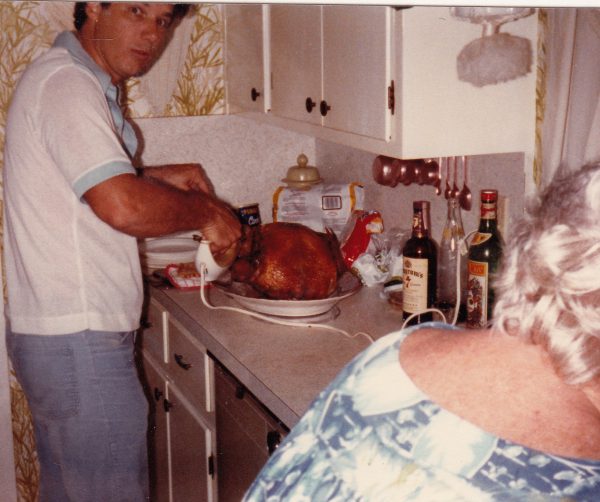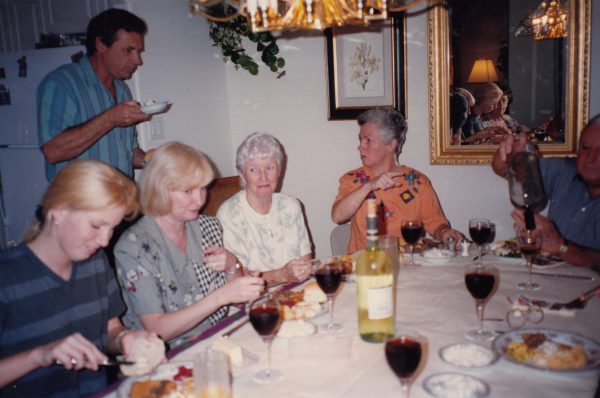 Thanksgiving at the Brown home, late 90's, we were at the kids table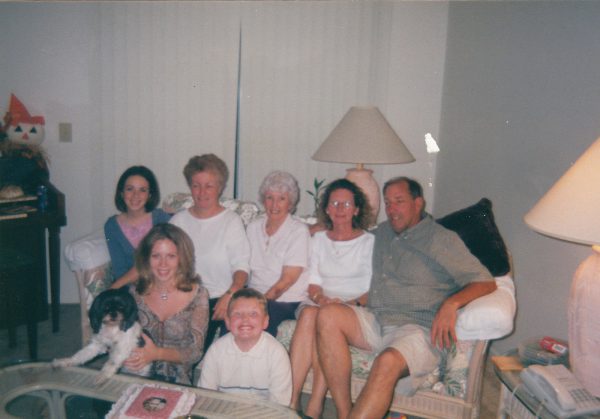 Family from Jersey came to visit us for Thanksgiving 2002.
Thanksgiving at the Brown home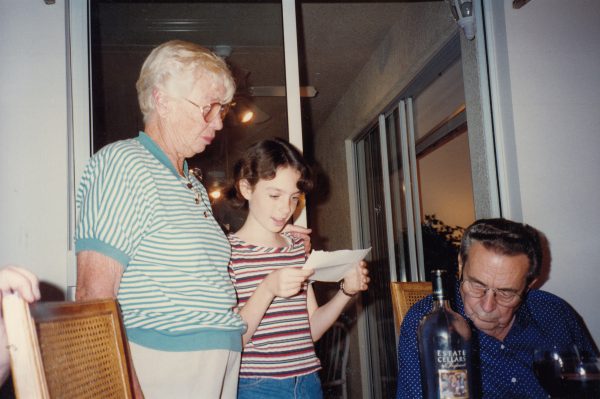 My sister saying Grace with Gladys.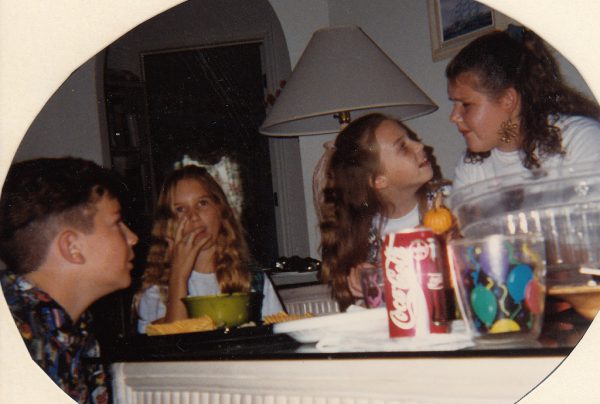 The kids, Thanksgiving 1995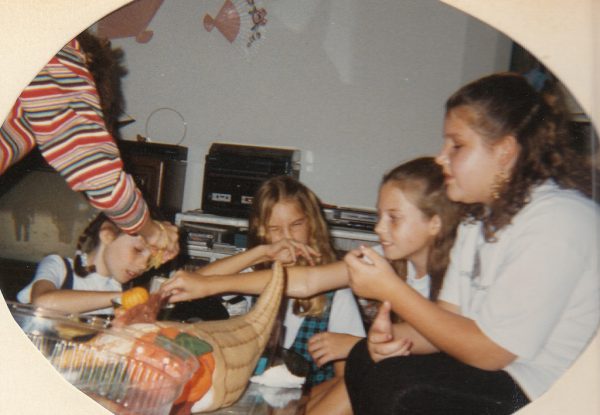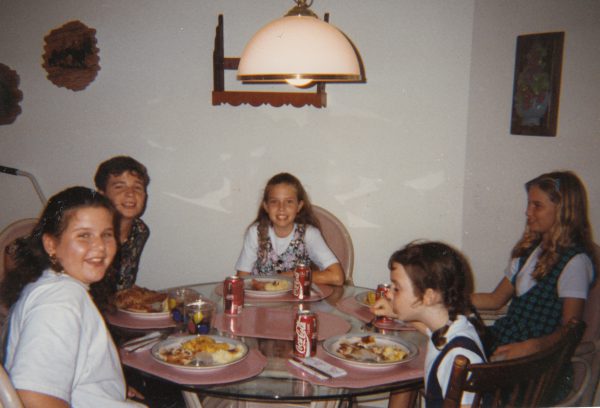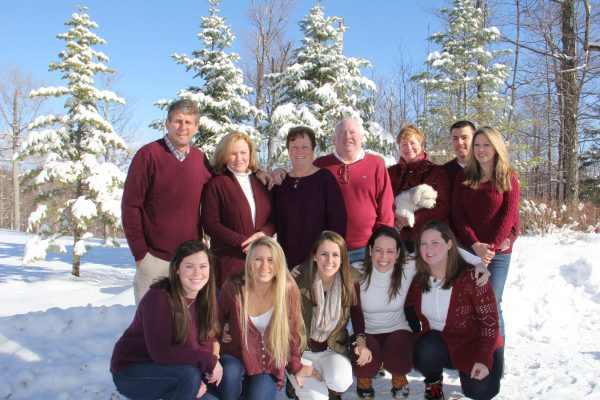 Here we are in Vermont with our cousins for Thanksgiving 2014
We started decorating our home for Christmas mid November. Thank goodness we did, because we officially finished a few days after Thanksgiving. We have also been trying to incorporate our holiday festivities into the mix. Let me just say, Christmas is  so much fun with a little one! Last year it was fun, but lets face it, our little one was just a little mush. Now we have a hands on toddler that loves taking things off of our tree and getting into the mix of things. Funny thing about the tree, her favorite ornament is a "Wizard of Oz" Hallmark ornament that plays "Somewhere over the rainbow," our wedding song. (Family, don't go all crazy and start buying her Wizard of Oz things, its just part of the toddler phase!)
Social Media is a thing of the past, I decided to unplug for a while. I love all my facebook friends and family, but unfortunately we are too caught up in our own lives and focusing on making our own memories. That is not intended to sound mean, I just want you to know that is why I am MIA when it comes to social media.
We finished our Christmas shopping a week after Black Friday. While I cannot share what I purchased, I am super excited about the hubby's gift. I will probably just get a "It's cool" reaction, but I am proud of myself because I came up with all on my own and I know that he will love it!
As far as crafts go, well, its not going. With chasing a toddler around the house all day and into the evening I simply do not have time. And when 8pm rolls around, I just want to chill. I am proud to say that I made my little girl a Christmas bow, for her upcoming Christmas party at school. Speaking of school, my little one moved up into the toddler room. I know, I still I am still trying to process this as well. She is doing really well, she is making crafts with the teachers and every day when I pick her up, there is a story, I just love it!
So to get you in the Christmas spirit, I created a "Winter Fun List." I know I probably should have shared this before Thanksgiving, if only there were for 40 hours in a day!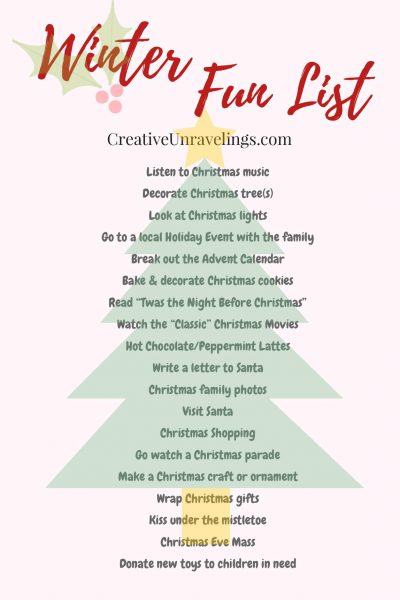 You can also download it here: Winter Fun List
I apologize for not having new unraveling's available, but feel free to check out these fun Christmas crafts!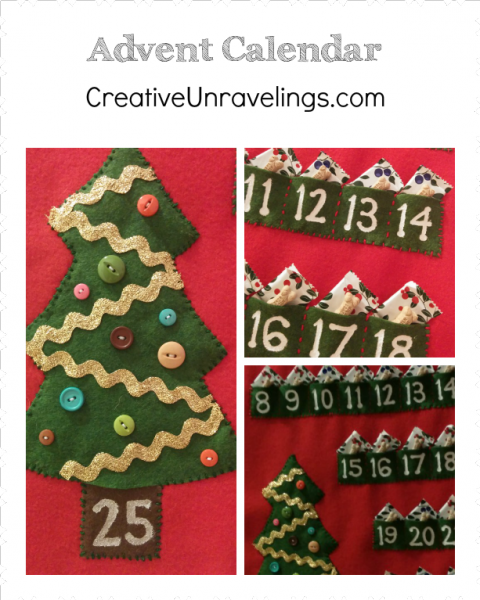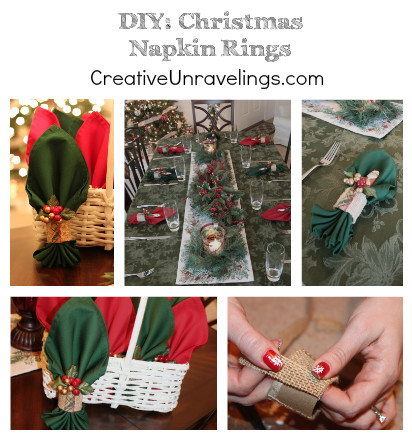 Early Merry Christmas and Happy New Year everyone! Thanks for reading!