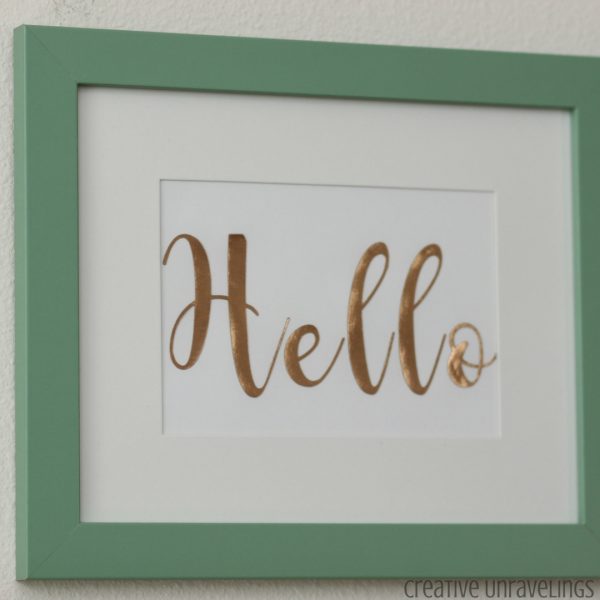 So I found this mint colored frame at my local craft store. I love mint colored things. Our little girl's nursery is mint, her 1st Birthday party featured mint, my Cricut is mint colored, I own several mint colored blouses, and my nails are currently mint! I am mint obsessed! Although in this case I am not sure if was being mint obsessed or the 70% off sale that got me.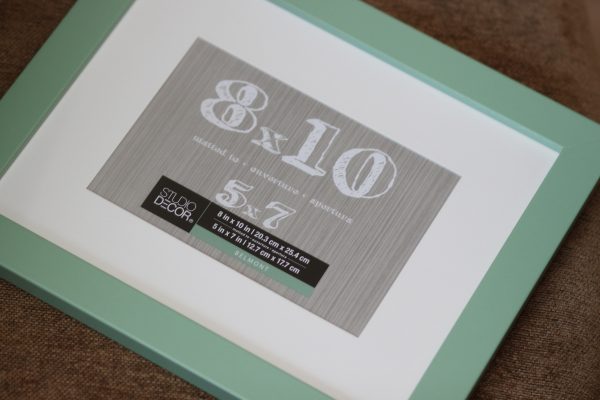 I am currently working on a gallery wall in our home. I picked it up hoping I could use it on the feature wall. It didn't take me too long to come up with what to put in this frame. I went back and forth between the idea of putting a picture in the frame or one word. I decided on using a word. Since the frame was going to be showcased in our foyer "hello" seemed to be the first thing that came to mind. So "hello" it is.
Now it was time to start creating in my Cricut Design Studio.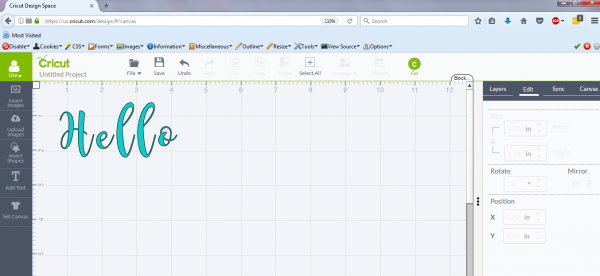 I started out by creating the text for "hello" then I changed the font to Magnolia Sky. This is a favorite font of mine.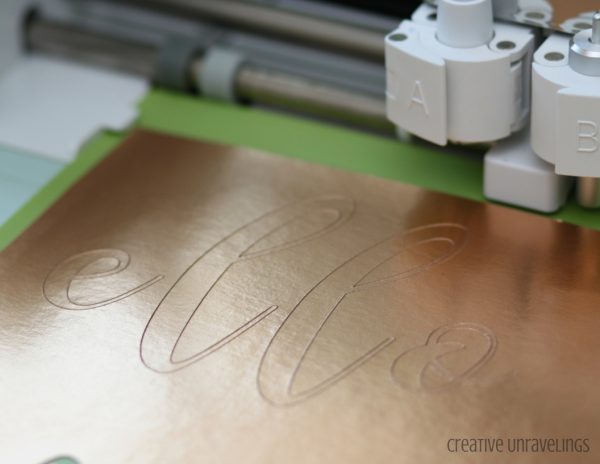 Since I am a Cricut amateur I should still be cutting practice sheets, but on this one I did not and I ended up cutting this piece probably close to 6 times (using up a whole sheet of card stock.) I ended up using a copper cardstock. I thought it would create a good contrast with the mint frame.
After I cut "Hello" out, I weeded around it.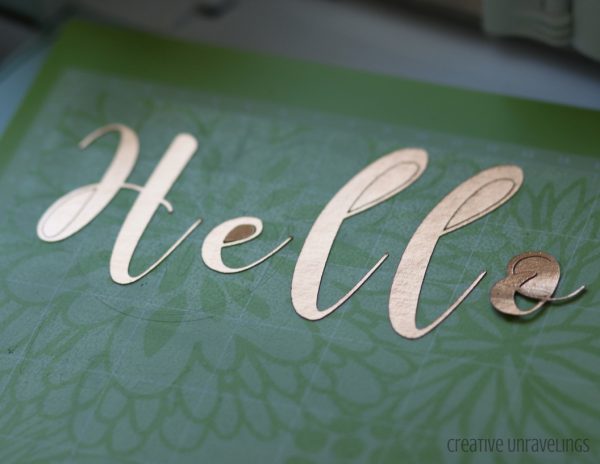 Then I laid out the word in mat of the frame to make sure it fit. It fit, but it looked too small, so it was back to Design Space to play around with the text a little more. I have no problem admitting that not all craft projects come out perfect the first time around. This took me several attempts to get it to fit perfectly in my frame mat. After I got it to my liking it was time to glue. I used tacky glue to glue the letters on the white card stock. I glued the letters to a piece of white card stock. I would not recommend anything thinner than card stock mainly because of the bubbling that can occur.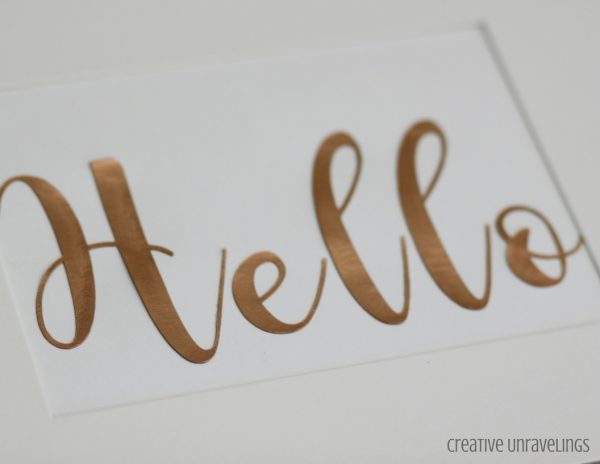 And here is the finished product! I am so happy with it! This cost me under $4.00 to make. I am only accounting for the cost of the frame, because I had all the other supplies at home.
What do you all think?
Stay tuned, I am currently working on putting together pieces for my gallery wall!