It's time for another toy roundup!  Today I am sharing with you our favorite toys for the 12-18 month old age group. I tried to keep this post for the most part "gender neutral" so that both Mommy's of girls and boys can find this review resourceful.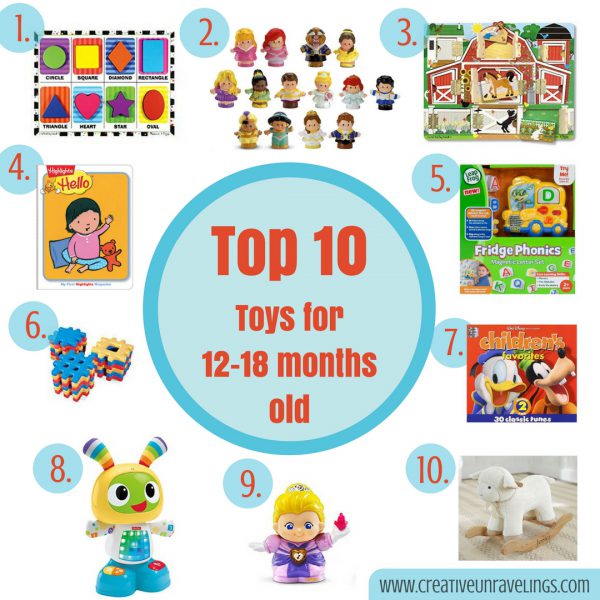 Back in December I shared with you The Must Have Baby Toys for a 12 month old. My daughter is just about 17 months old and since then we have established some new "favorites" I thought I would share with you all now.
Well there it is! It was really difficult to narrow down all the toys, but I hope this review helped educate you in finding a new toy for your little one or help give you ideas for purchasing a gift for someone.
I would love to hear about other Mommy's recommendations as well, so please leave your child's favorite toy (boy or girl) from when they were 12-18 months old in the comment section!
Its also a good idea to check the Consumer Product Safety Commission for Recall listings  for the latest list of children's toys that have been recalled.
All of these products were purchased and evaluated over a course of a few months by us "the parents."  All opinions are our own.