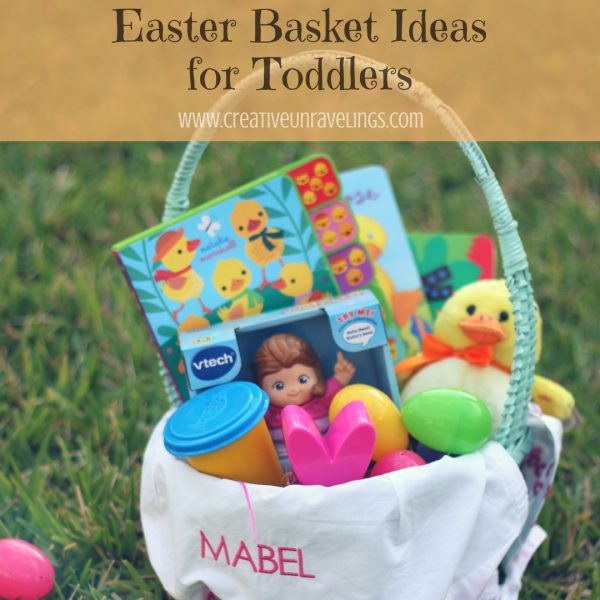 I have been on the hunt for the last two months picking up little things here and there for my daughter's Easter basket. I use to look forward to the candy in my basket when I was growing up. However, what happens when you have a toddler? Candy is not really the best option. So I have complied a list of ideas that hopefully can help you fill your little one's Easter baskets!
Easter Coloring Book with crayons
Beach Toys
DVD's
Easter Rubber Ducks (I found some in the dollar section of my local Target)
Easter Plush
Bubbles (Found in Target's Easter section for under $2.00)
Sunglasses
Plush Bunny Ears Headband
Easter Plate, Fork and Spoon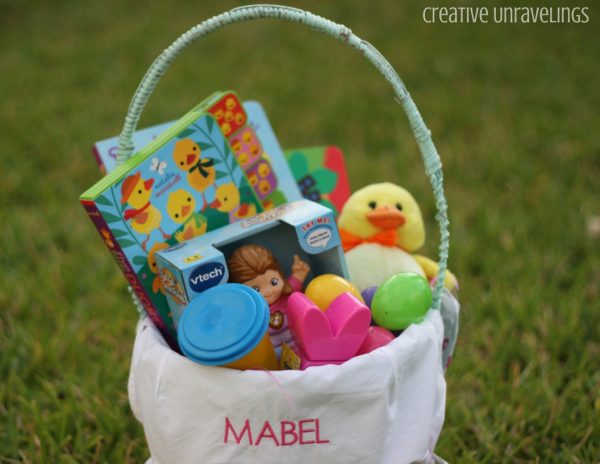 Easter Books:
Here is a selection of Easter books in our household. Yes, my daughter has quite the collection in 2 years.
Little Golden Books "The Fuzzy Duckling"
Little Golden Books "Animal Friends"
Little Golden Books "Home for a Bunny"
"Hey Duck"
Blue's Clues "Happy Easter, Sprinkles"
"Duck and Goose, Here Comes the Easter Bunny"
"All Ears"
"My Easter Bible Storybook"
"Five Little Ducks" (My daughter is going to be super excited about this one, this is currently one of her favorite songs. We sing it to her at least 1-3 times a day) I know she will just love this book!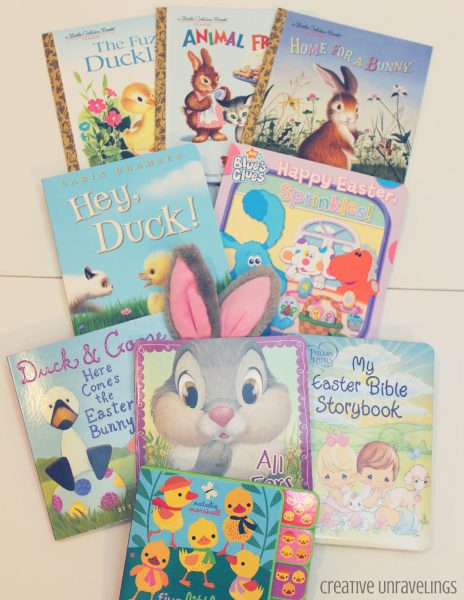 Easter Activities for Children:
Don't forget to take your little ones to see the Easter Bunny
Easter Egg Coloring
Easter Photo shoots in your own backyard. Dress up your little one, throw some plastic eggs in the yard and have fun with it!
Egg Hunts are always fun! We decided to do a little egg hunt in our backyard. We were actually practicing for the neighborhood egg hunt with the bigger kids. Inside the eggs I filled them with "Annie's Organic Fruit snacks," and "Annie's Organic cheddar bunnies."
Easter Egg Scavenger Hunt (my little one is a wee too young for this one, but that will not stop me for starting to plan a scavenger hunt for the future!)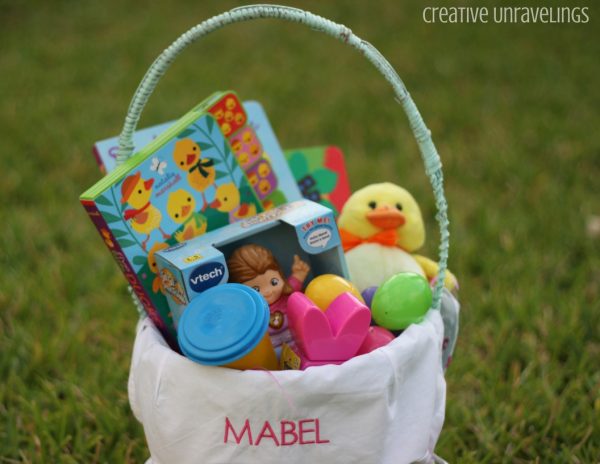 The other item in the basket is a Vtech Smart Person "Stella and her Bunny." Since my daughter loves her Vtech Smart People, I thought this toy would fit perfectly into the mix!
I hope my post helps give you all ideas for your toddler's Easter baskets! Thank you for reading and Happy Easter!