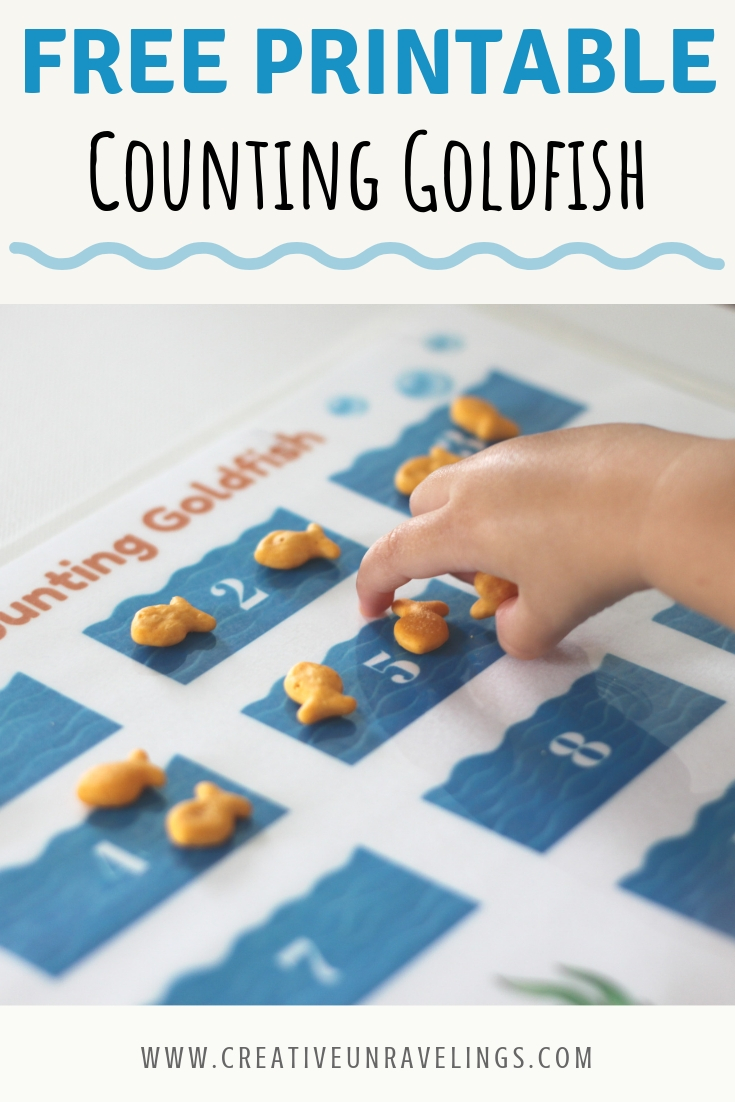 Today I am sharing with you a FREE PRINTABLE:COUNTING GOLDFISH for your toddler. Sometimes we need a few distractions when we are eating. I created this fun FREE PRINTABLE intentionally for visually showing my daughter numbers/counting. However it has also come in handy at the dinner table as a distraction when we are eating (a good distraction that is.) So it works right?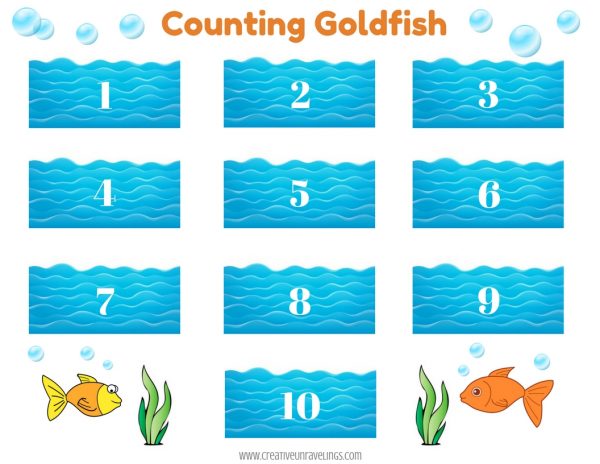 I keep a few copies in our diaper bag for restaurant outings and then I laminated 2 copies for home use and for easy cleanup.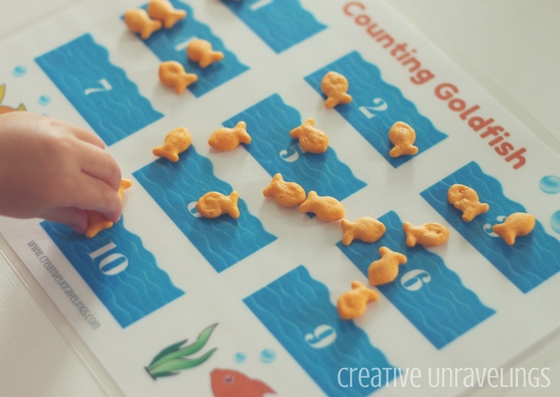 My daughter is learning about numbers in school and we are counting in the car quite often nowadays. We can only count to about 8 right now, but hey its a start! I thought this FREE PRINTABLE would help her to visually see numbers as well as be a fun learning experience for her.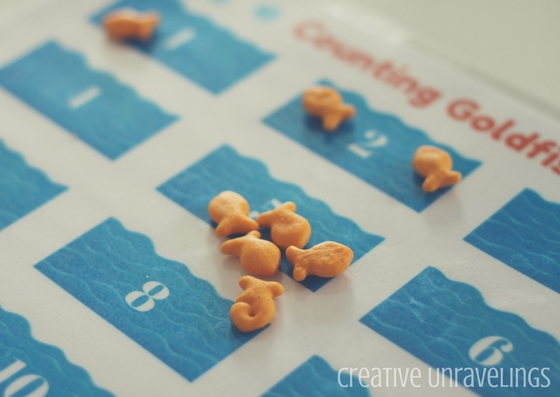 I of course I needed to share this proud moment...my daughter put her hand in the goldfish bag and picked up 5 goldfish. She placed the handful on the number "5." Real proud moment for Mommy. Coincidence or smart kid?
I hope you enjoy my FREE PRINTABLE: COUNTING GOLDFISH