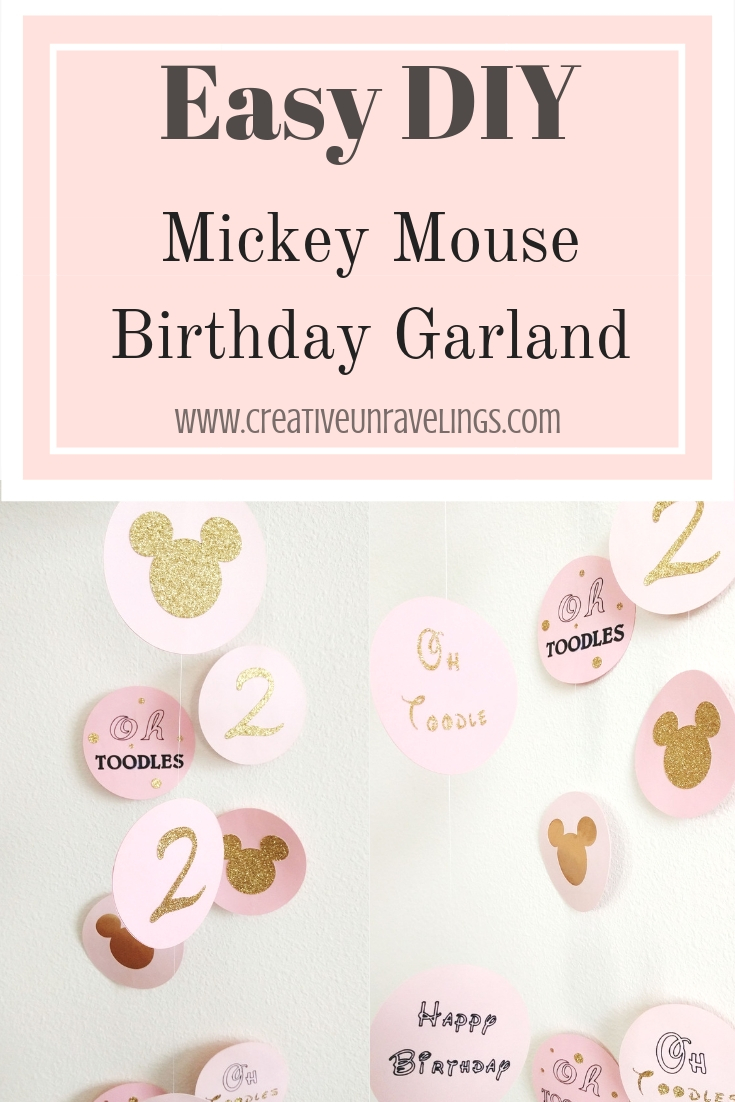 I stepped it up a notch this year with the birthday garland! Woohoo! Thanks to my Cricut and the million possibilities I came up with something really cute this year! Last year, for my daughter's first birthday I came up with something very simple (this was my first time making garland.) I cut it by hand!! For my first attempt at making garland you can see it here at my daughter's Little Pumpkin Birthday Party.
Materials for project:
Card Stock (for this project I used 3 different colors)
Scissors
Q-tip
White thread (used for stringing garland)
I am sharing with you my two Cricut Design space files for this project, they might look similar, but they are slightly different. I wanted to add different features so I thought by creating two projects I could mix the match them together with different colors of card stock. Please note there are images/fonts in this project that I had to purchase from Cricut.
Here are the two Cricut Design Space projects:
Minnie Mouse Garland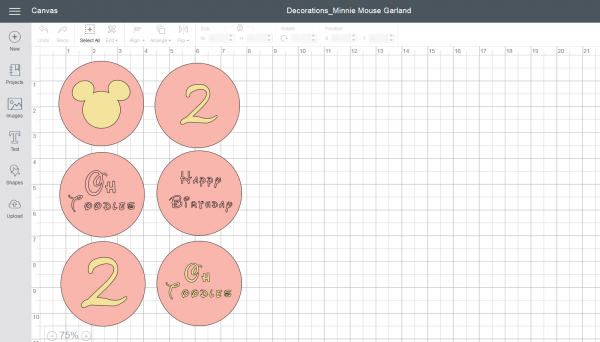 Here is my project file for the above Minnie Mouse Garland.
Minnie Mouse Garland 2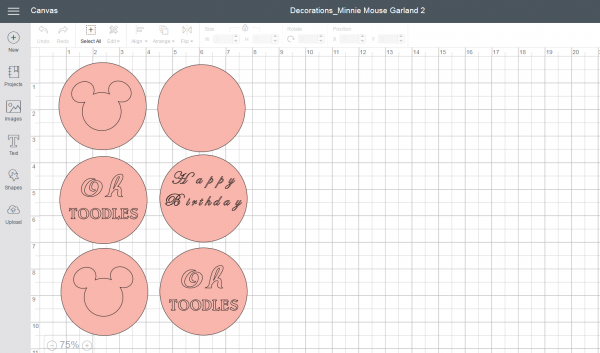 Here is my project for the above Minnie Mouse Garland 2
After your Cricut as done all the work, its time to start stringing the garland together.
First make sure when you take your garland circle and line it up evenly with the thread. You want to make sure your garland "center image" is not crooked. Then I took a piece of tape and taped the white thread to it. The tape just gives it a little more durability when they are hanging. Then I applied mod podge gloss to the garland circle and took another garland circle (making sure the "center image" was lined up straight) and glued it together
Next, I measured about 3- 3 1/2 inches between the first circle of garland and where the next circle of garland will be on the thread.
Repeat step 1 until your garland strand is complete.
I strung 3 garland circles on each strand, this is because I plan to hang the pieces in a low area.
After I strung all the garland I wrapped each strand up in wax paper. I would alternate one garland circle, one piece of wax paper and so on.
Then I placed the garland under some heavy books so that slight bending would hopefully go away. These pictures were taken right after I made them. So you will see the slightly bent garland circles.
Here are a few pictures of my completed garland.
Here it is displayed at my daughter's birthday party.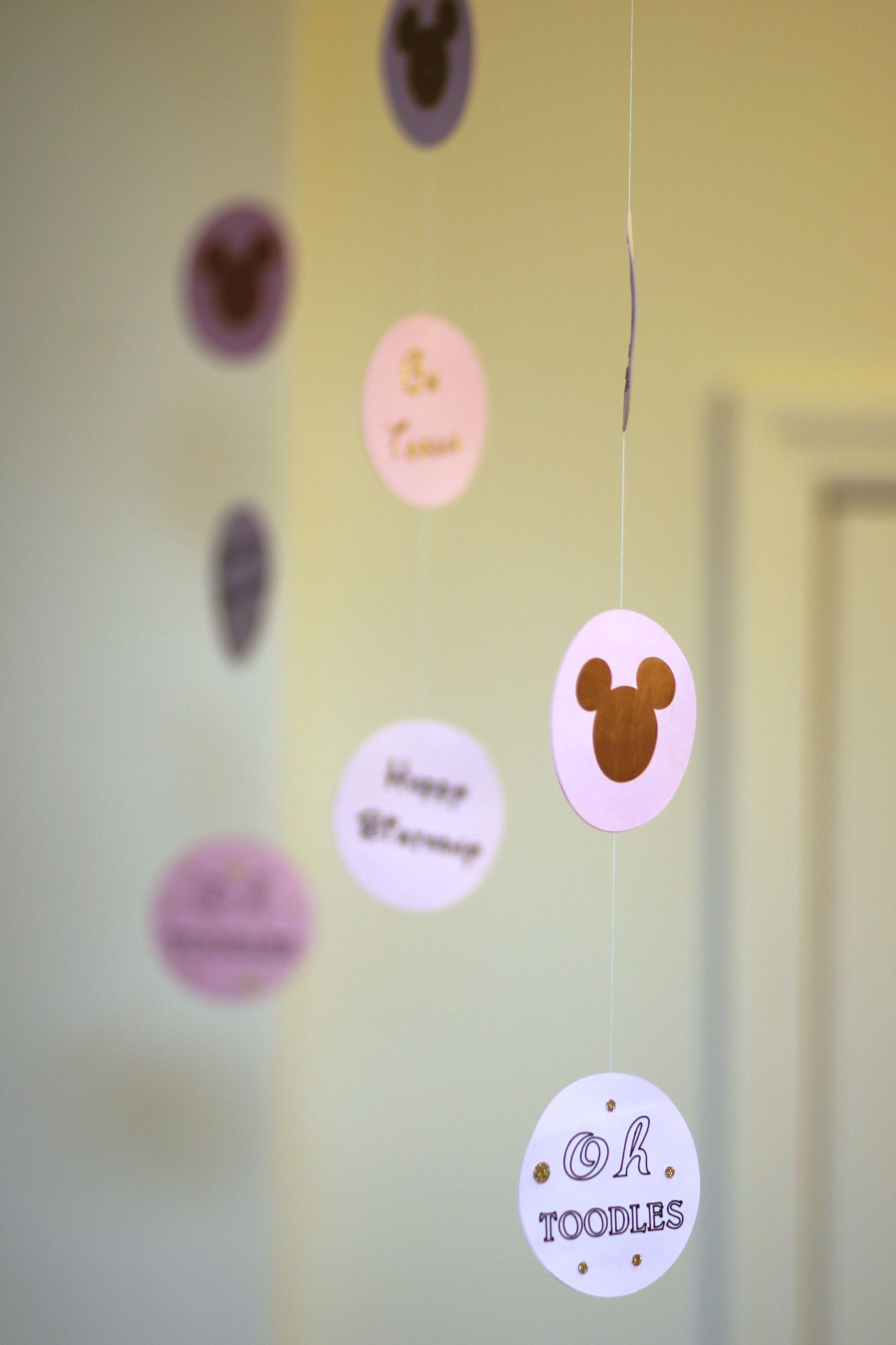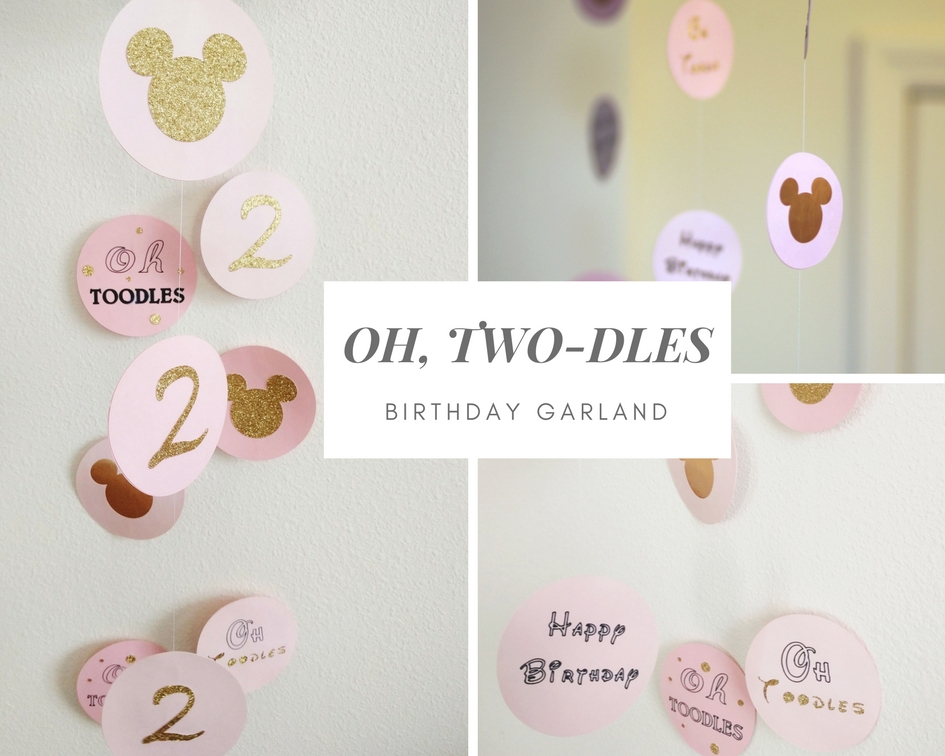 Isn't this garland just darling? I cannot wait to see what I come up with next year!!