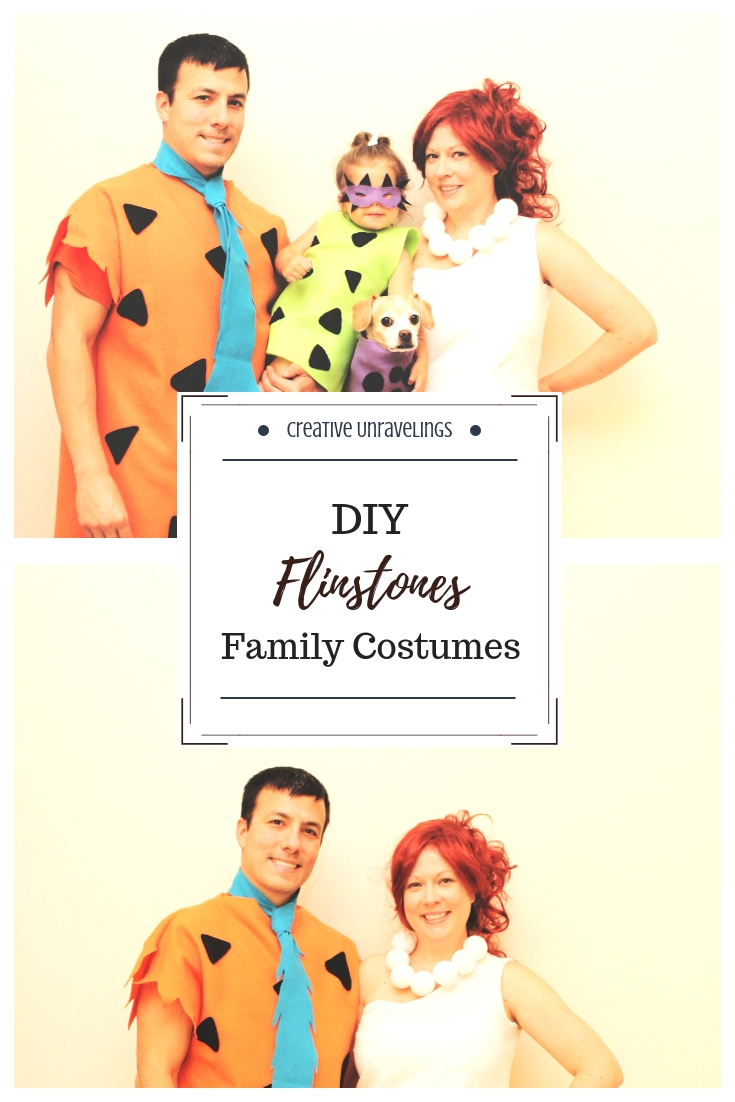 Happy Halloween Everyone! I am so excited to finally share with you our Halloween costumes for this year!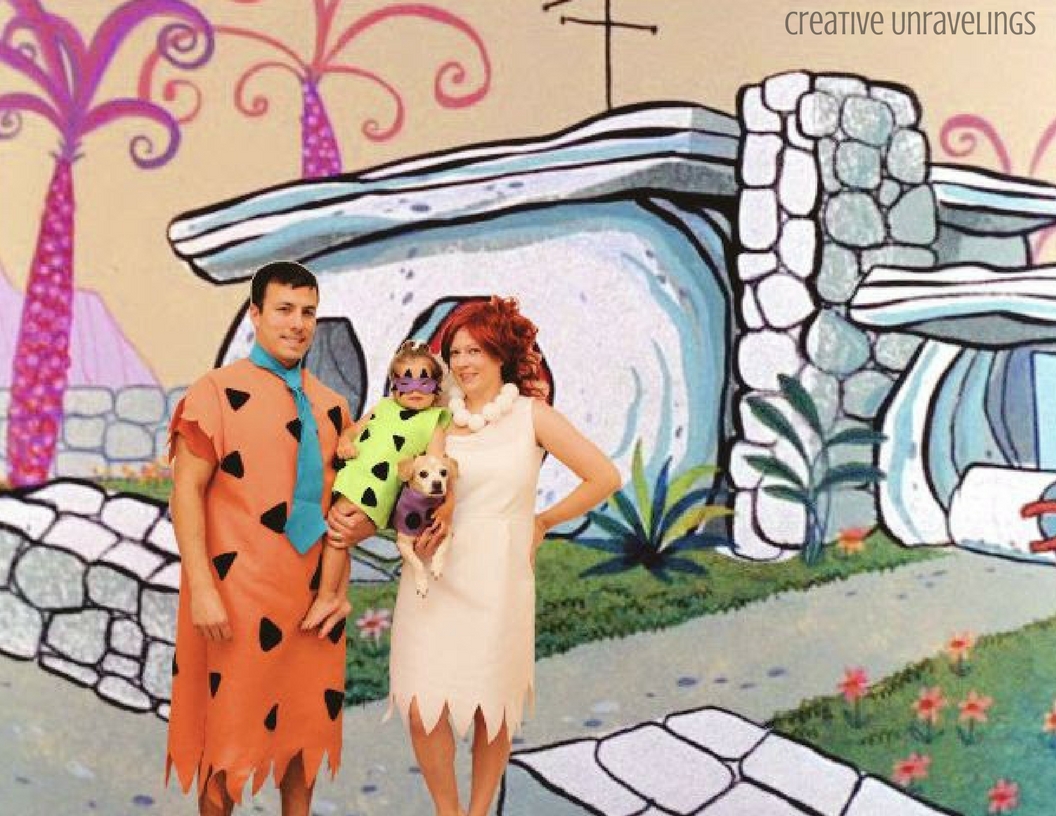 We are going back in time to the Stone age! Fred, Wilma, Pebbles and Dino are all ready for Halloween this year!
The Backstory: This costume idea was supposed to be for Halloween 2016. But things got busy and I could not find enough time to focus on making the costumes. I will say it was my blogging friends that inspired me to go the extra mile and make the costumes this year! So thank you for the inspiration!
Lets talk about the colors, they are the basic Flintstone colors: orange, white, light green, black, turquoise and light purple. Those are the basic colors that you will need for recreating the Flintstones costumes. For the fabric I chose felt. Why? Because I am in no way an advanced sewer. Felt is easier to sew with and helps hide any obvious flaws. The felt actually worked out well this year, its a tad bit on the chilly side so it should help keep us a little warm while we are out trick or treating.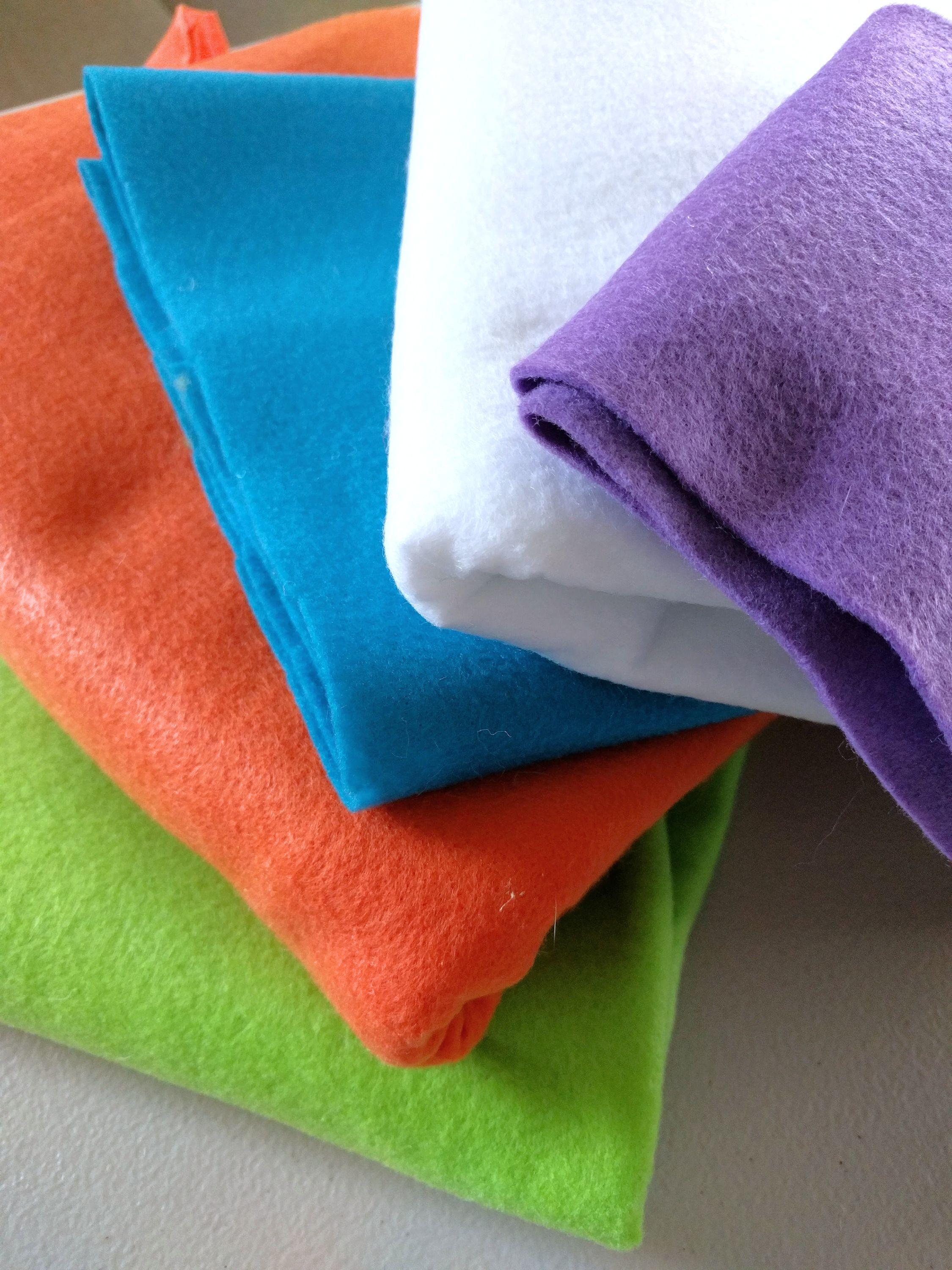 I actually did not go the pattern route on these costumes. Instead I took a different route. Here are the basic instructions on how I recreated the Flintstones costumes.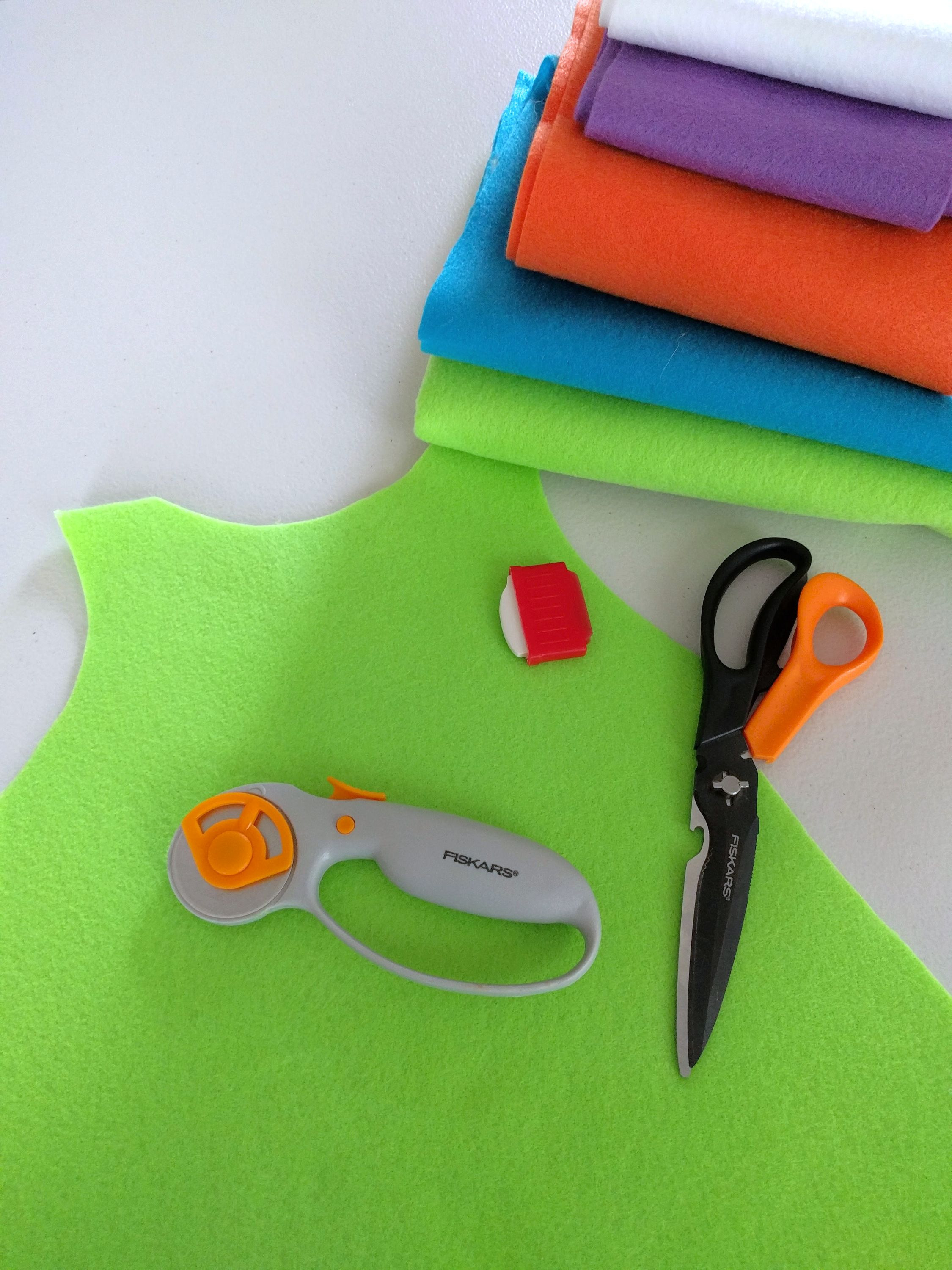 Wilma's Costume
I found a dress in my closet that was off the shoulder on one side and then traced the dress onto the felt using sewing chalk. I added a few extra inches on the dress to leave room for fitting it correctly. I figured if the dress was too big, which it originally was then I could take it in. I would rather it be a little big then not fit at all. I cut the top of the dress separate from the bottom half of the dress. I did this because I wanted to add darts to give the dress a little more shape. Then I cut out the bottom of the dress for the jagged look.
For Wilma's necklace, I ended up using styrofoam balls and I strung them together with a heavy duty thread. There was no need to paint them because they were already white. Also when I am done with the costume I can un-string them and reuse the styrofoam balls.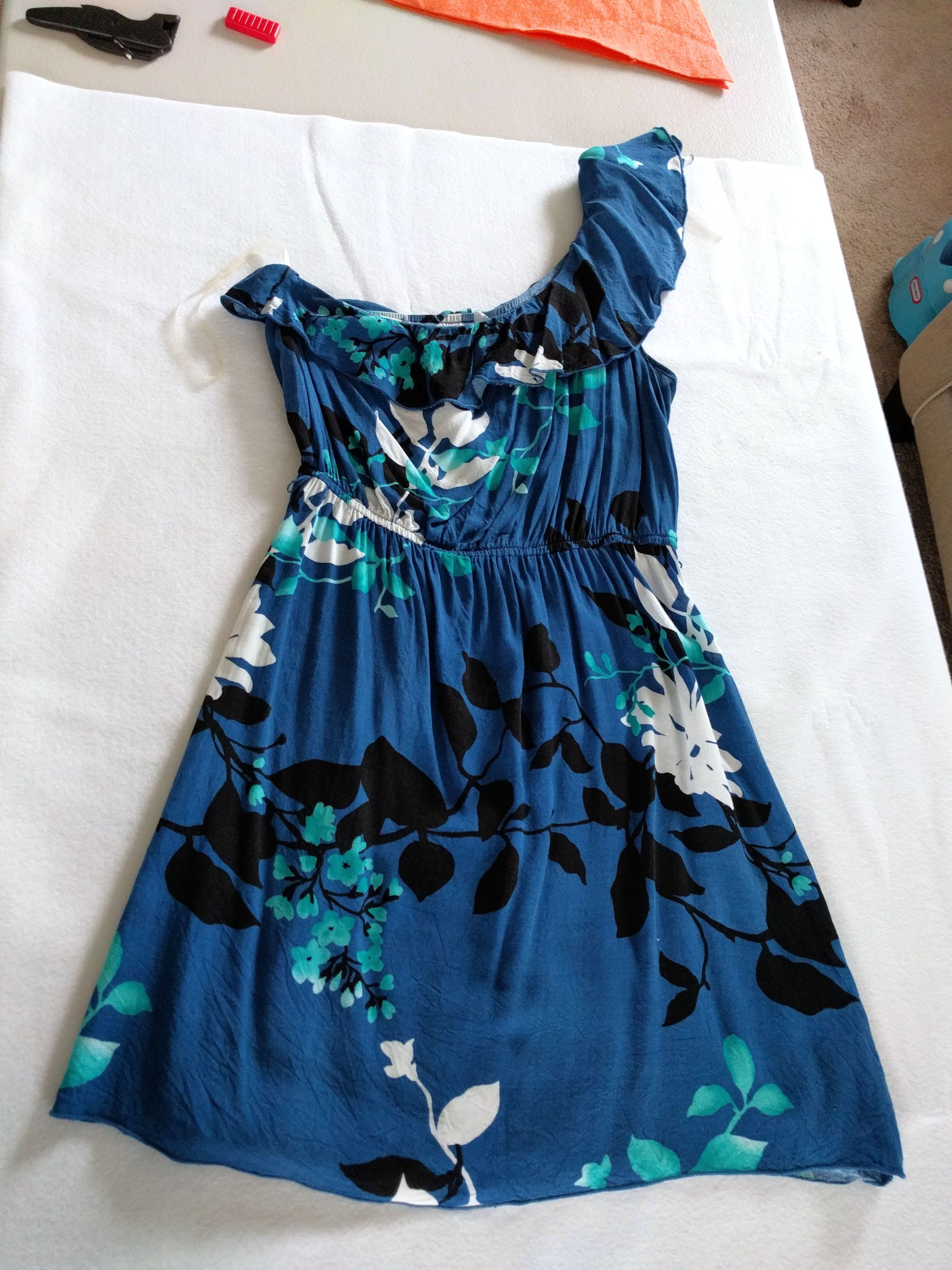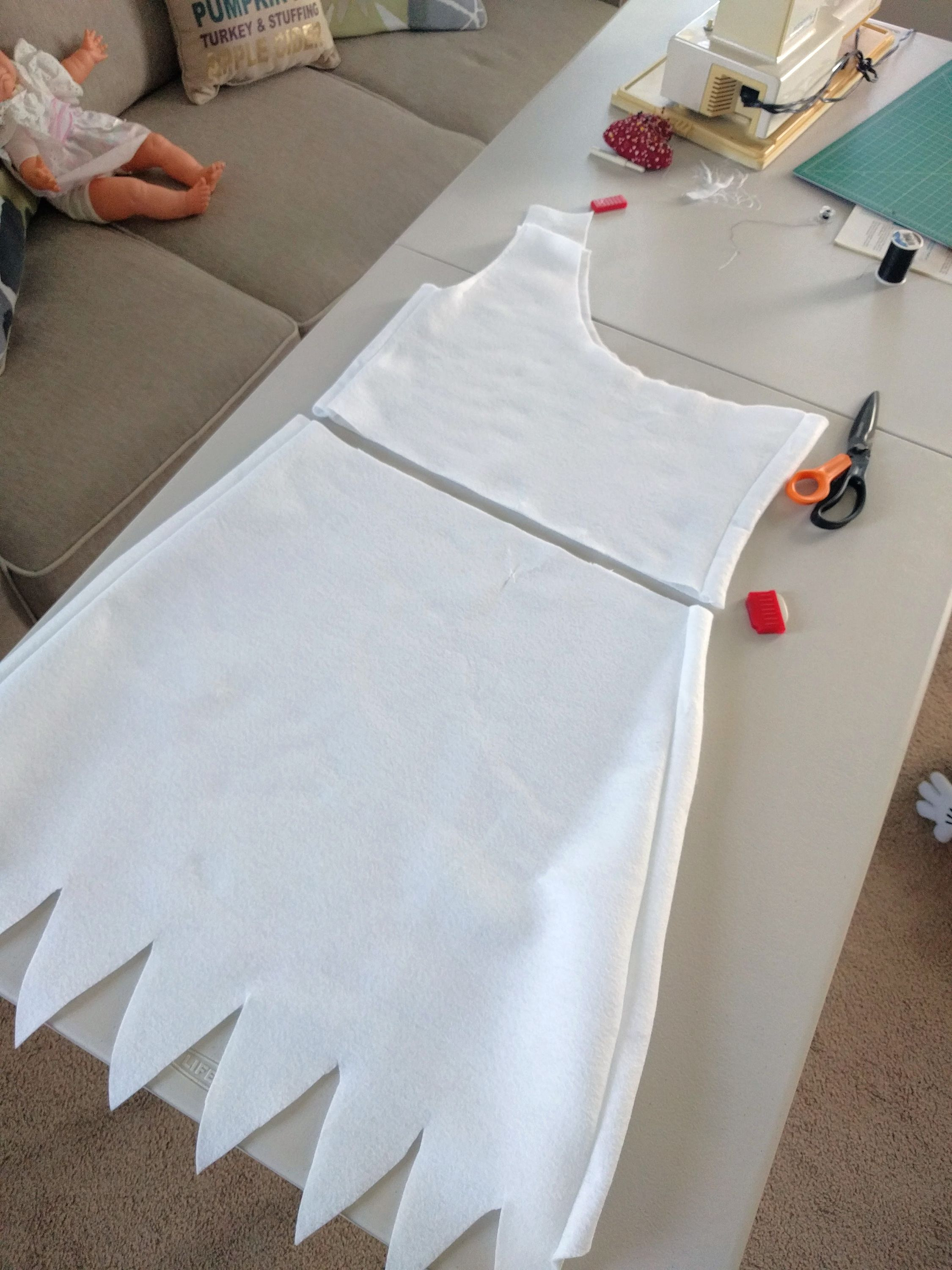 Fred's Costume
For Fred's outfit, I used one of my husband's larger t-shirts and cut out an even larger shirt. Again, I would rather have his outfit be too big and take it in more than too small. Plus Fred's tunic appears to be a bit oversized. Then I sewed the sides together with coordinating thread. Next I cut out a handful of black spots to place throughout the tunic back and front. I sewed all the spots on. For his tie, I took one of my husband's ties and cut out a model of it. I cut out jagged parts toward the bottom to continue the jagged Flintstones look.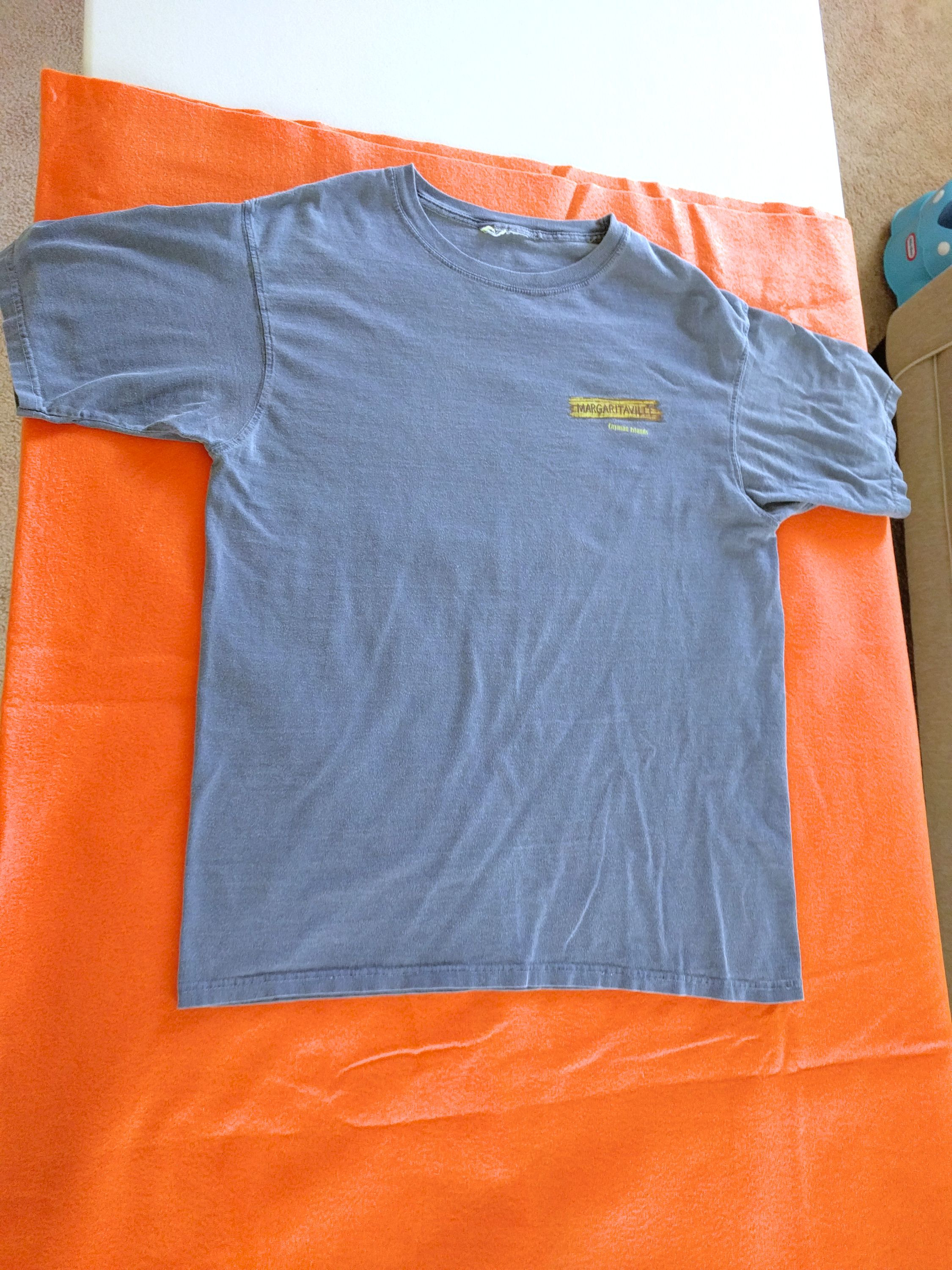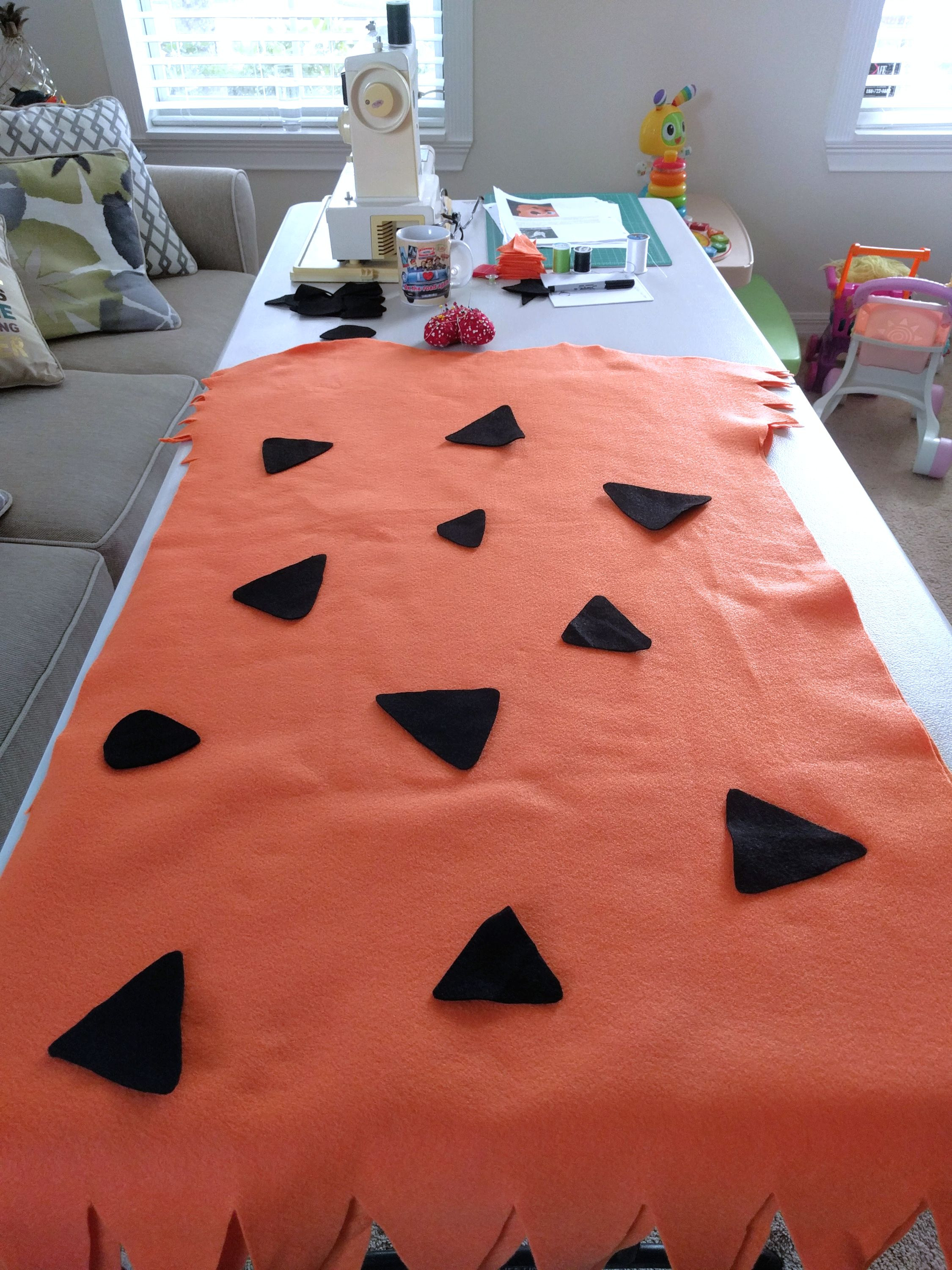 Pebbles Costume
I took one of my daughter's light dresses and used it as a model for the Pebbles dress. I used chalk to outline it and then I sewed the dress together. This costume was probably the easiest of the 4 costumes to make. Next, I cut out smaller black spots to place on the front and back of the dress. I sewed all the black spots onto the dress.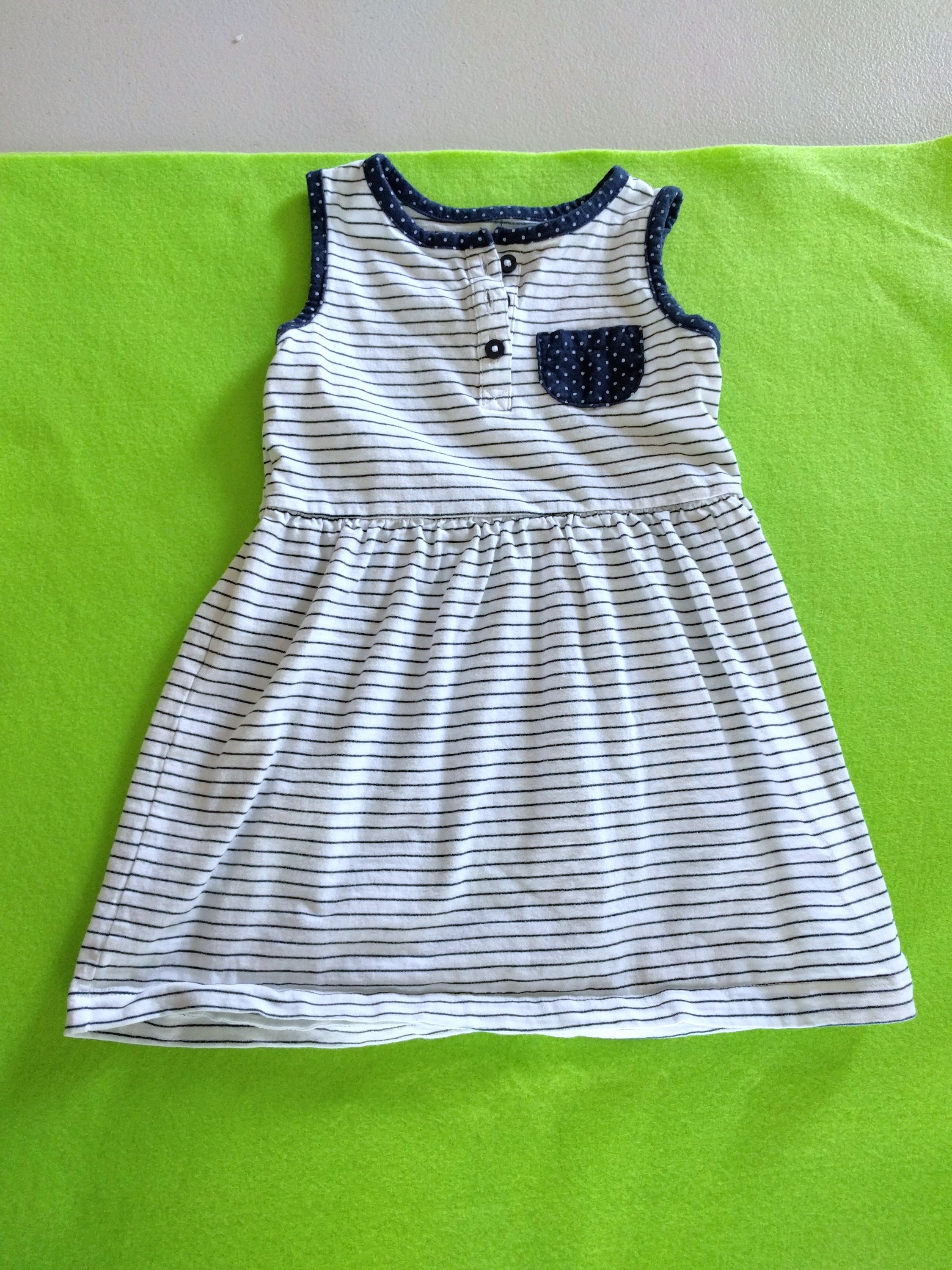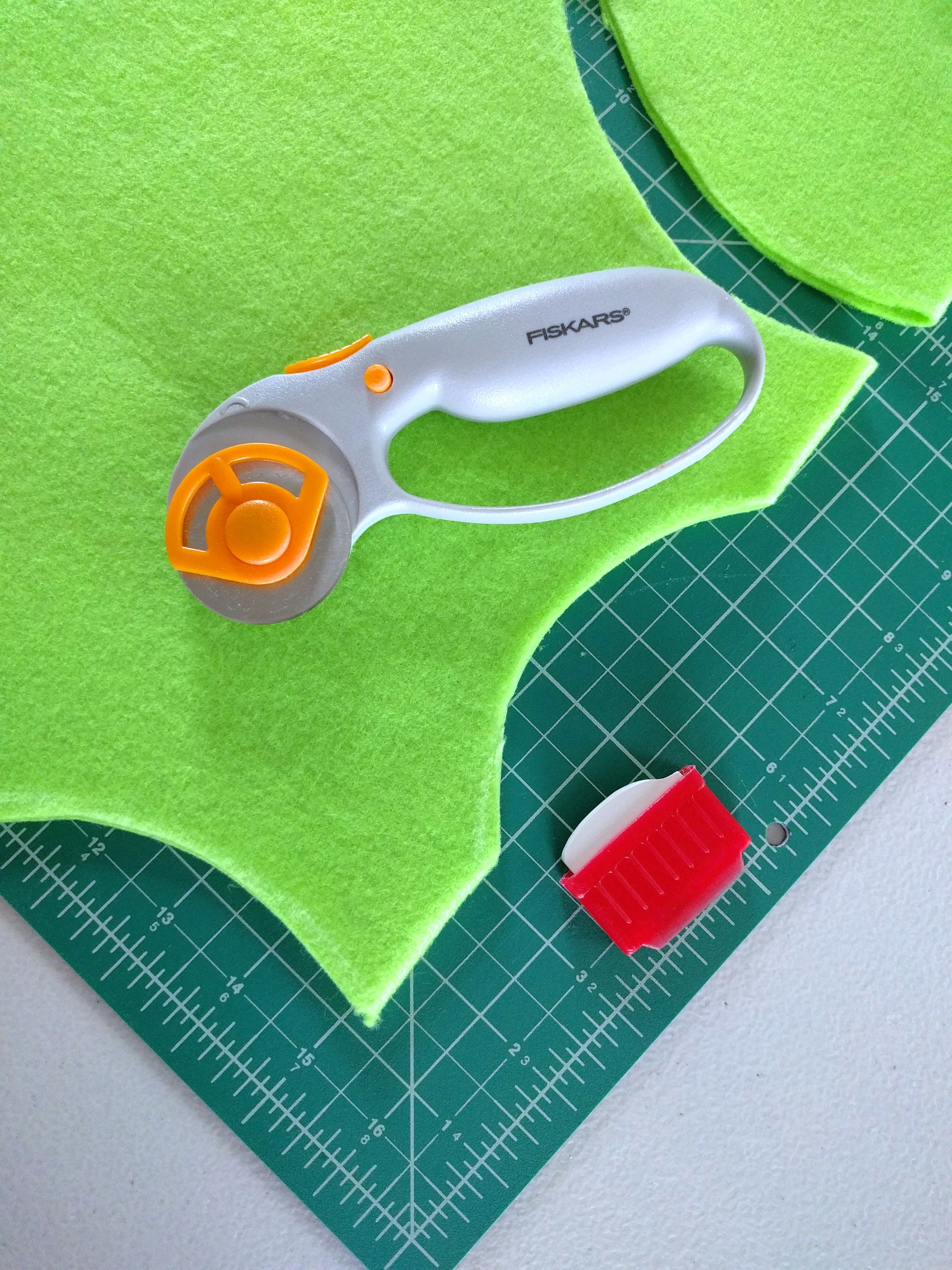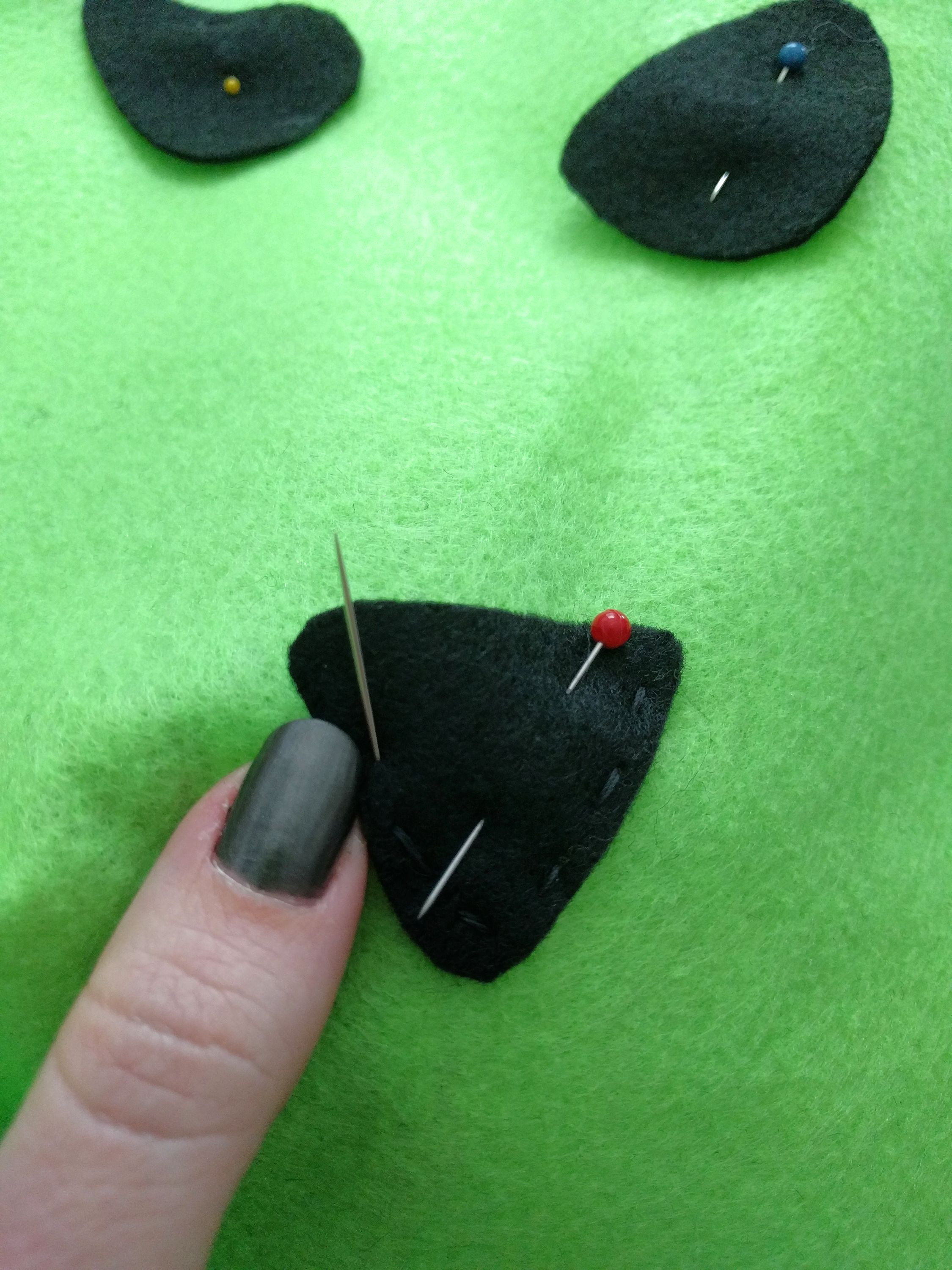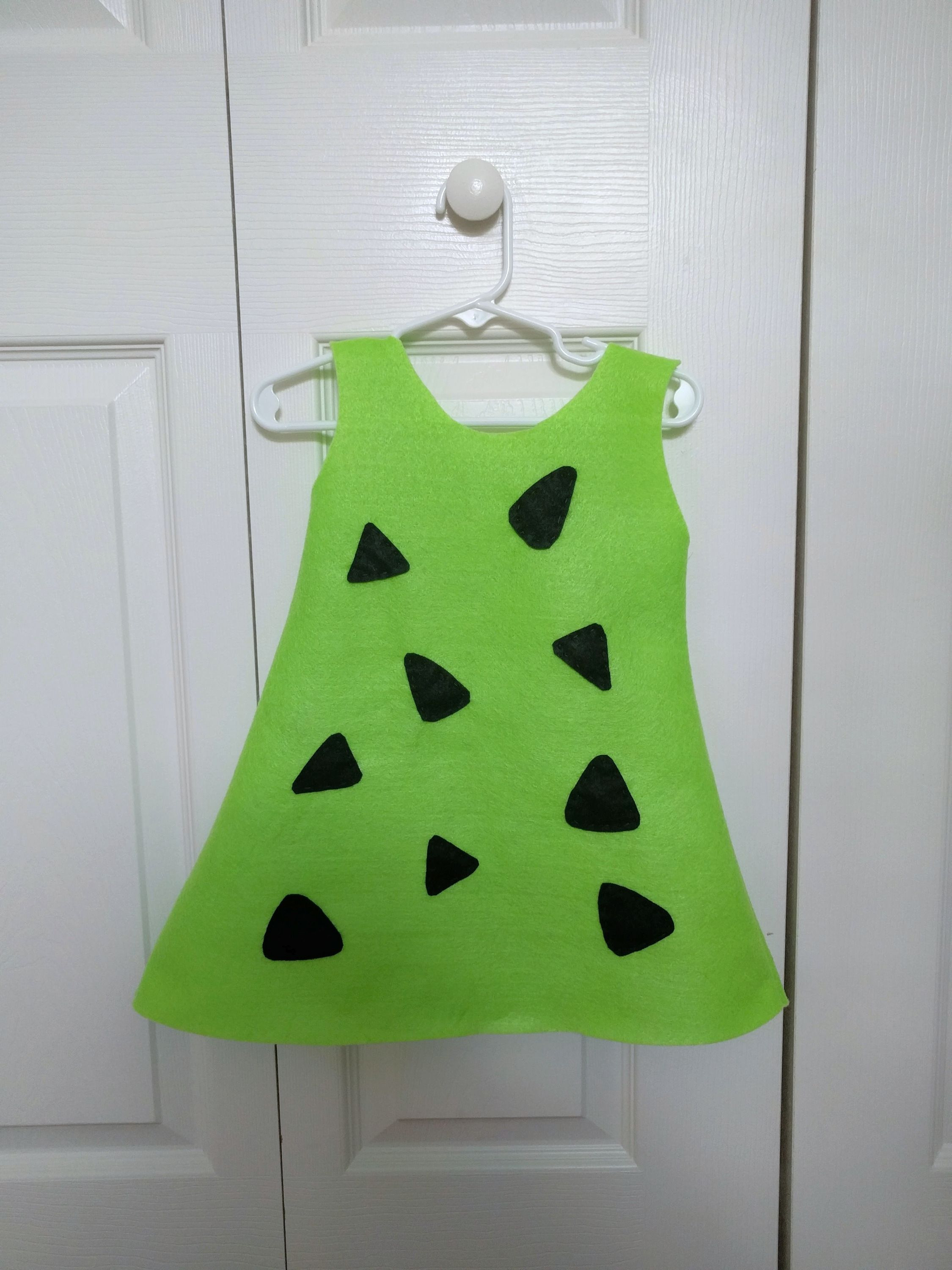 Dino's Costume
We also of course had to include the family dog! For his costume I literally wrapped felt around him to get his measurement. I sewed it together so it was basically a sleeve that his head would fit through. Then I sewed some black spots onto his costume as well.
For those wondering why is Pebbles wearing a mask? Pebbles is dressed up as Dino for Halloween. I had to get a little creative for our public photos since we not normally post pictures of our daughter online. So why not have her pretend to be Dino for Halloween.
Here we are modeling our finished costumes. I ended up finding a red wig last minute, I think it adds the perfect touch to my costume, and it was 70% off!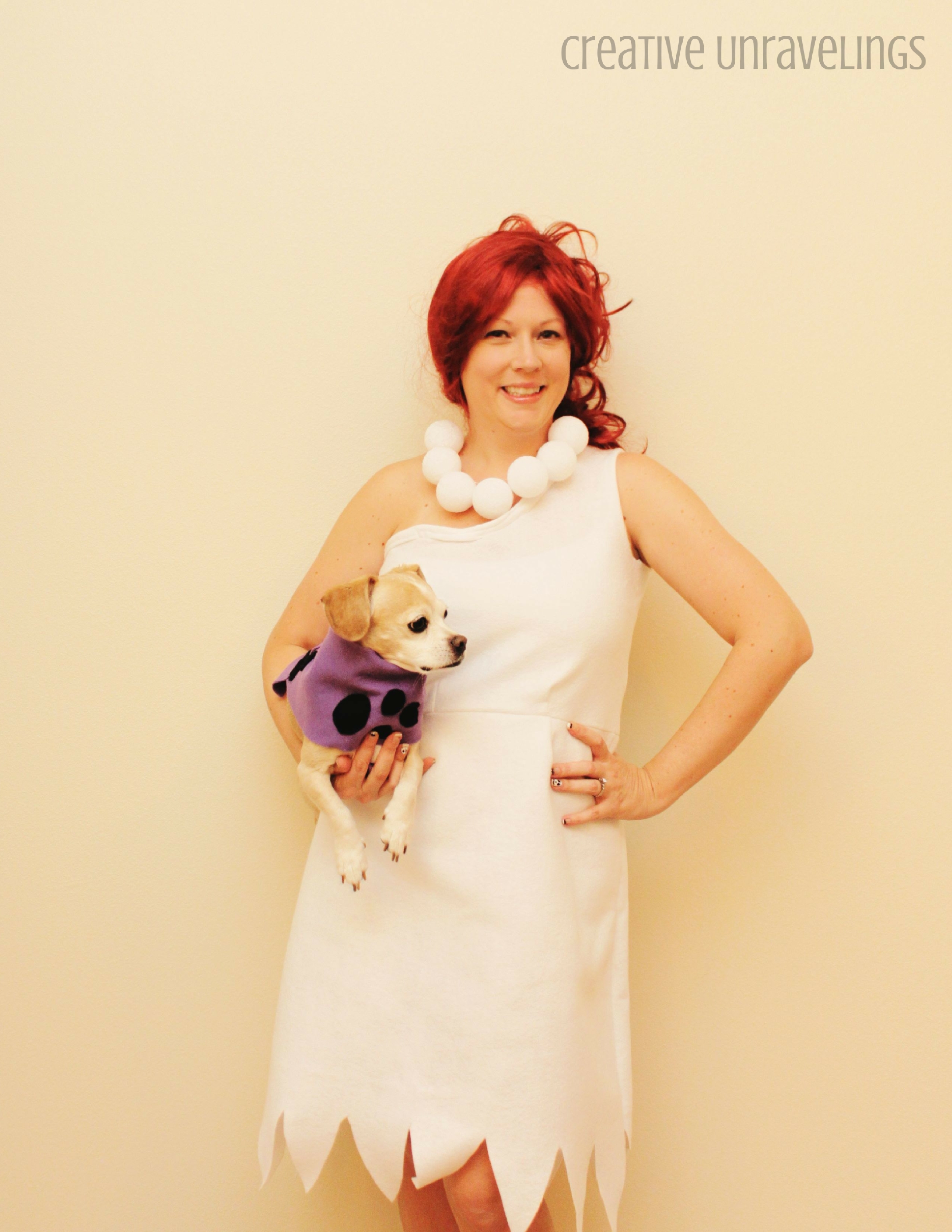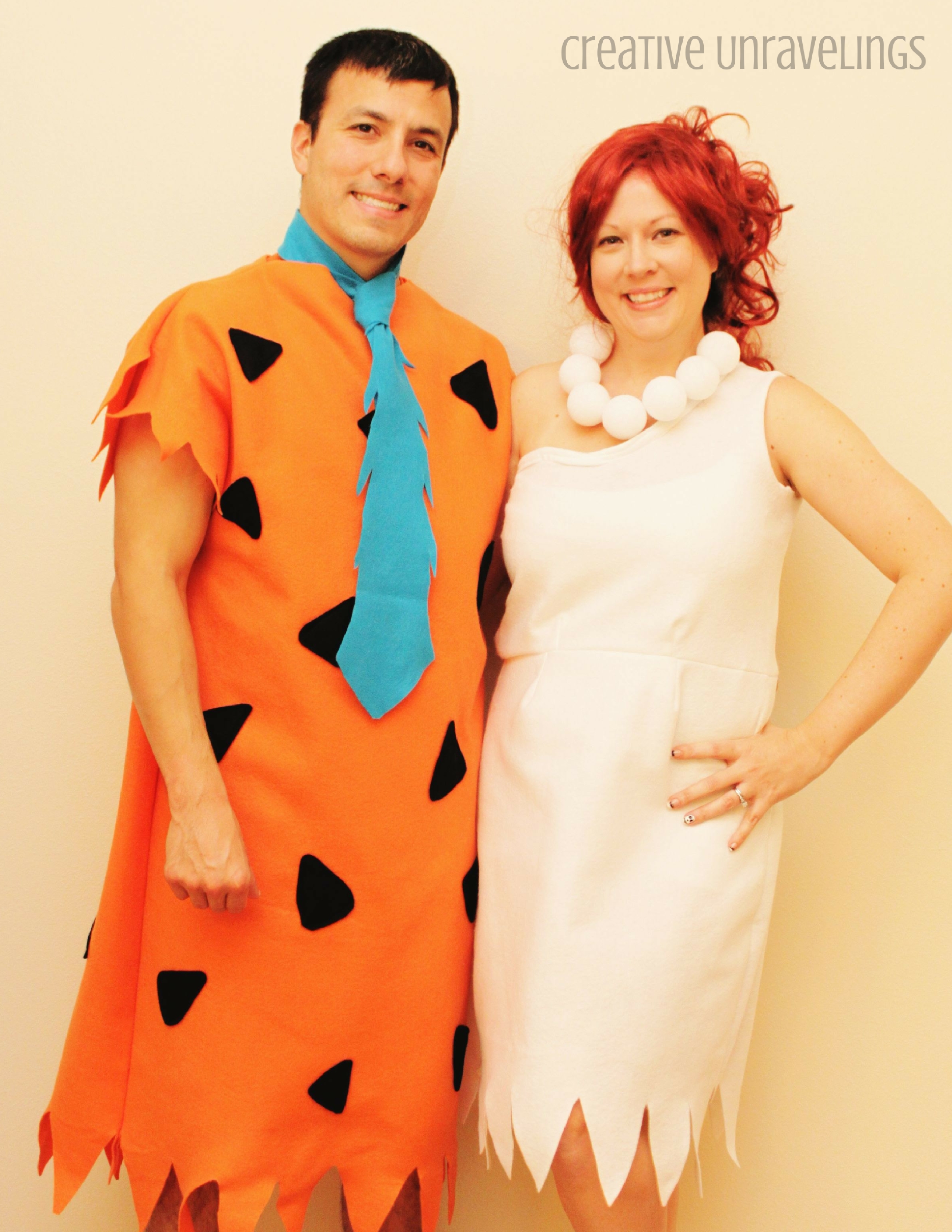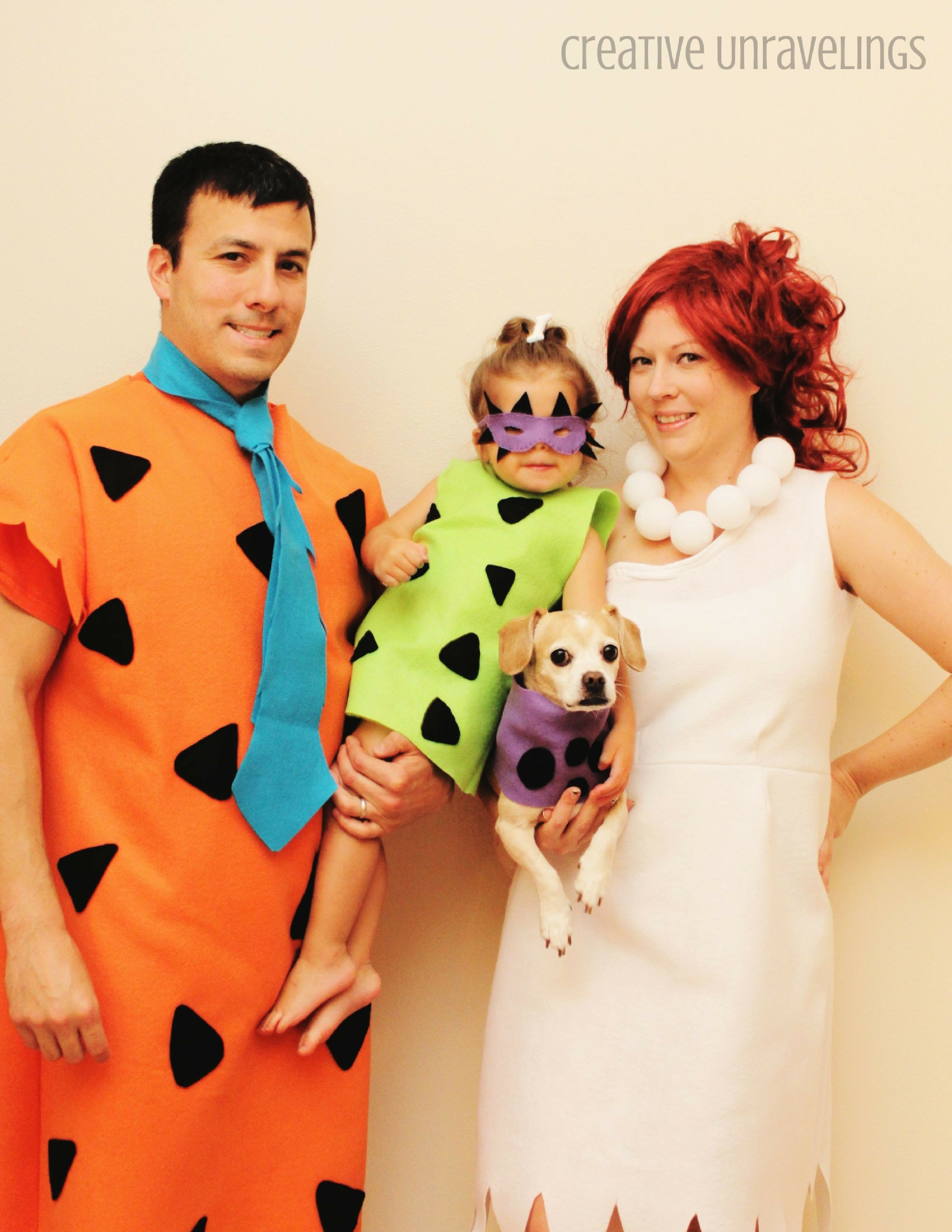 What do you all think of our costumes? I know you will not believe this but I spent $36.00 on all four of our costumes and it only took me a few hours to sew them! Does anyone else like to dress up in family costumes?