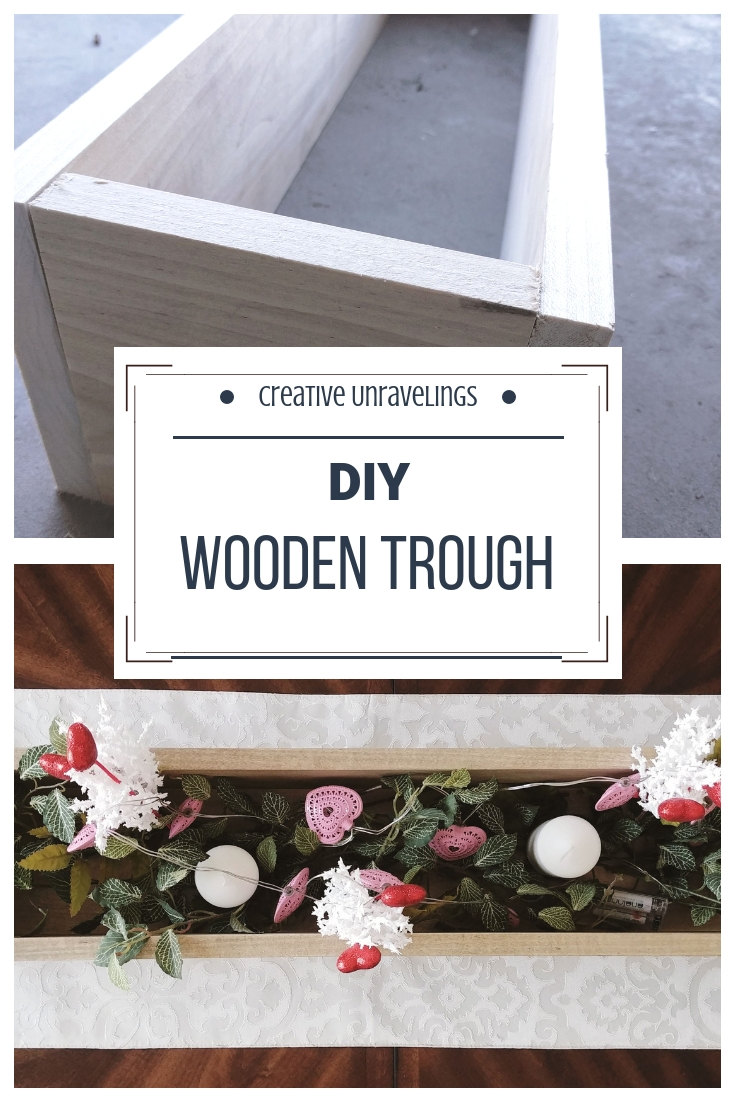 I was inspired by a fellow blogger to make a wooden trough for our dining room table. I love the look of a rustic trough that you can dress up and down for the holidays. So to the lumber yard we went to pick out wood for the trough. They recommended that we use poplar wood. Poplar is considered a light wood and ranges from light cream to a yellowish brown, don't be surprised if you see streaks of gray or green, they add such a unique touch to the wood. I knew that I would be staining it so I knew that I also wanted a wood that would stain well. Since poplar is such a soft wood I knew this would be the best type of wood for this project.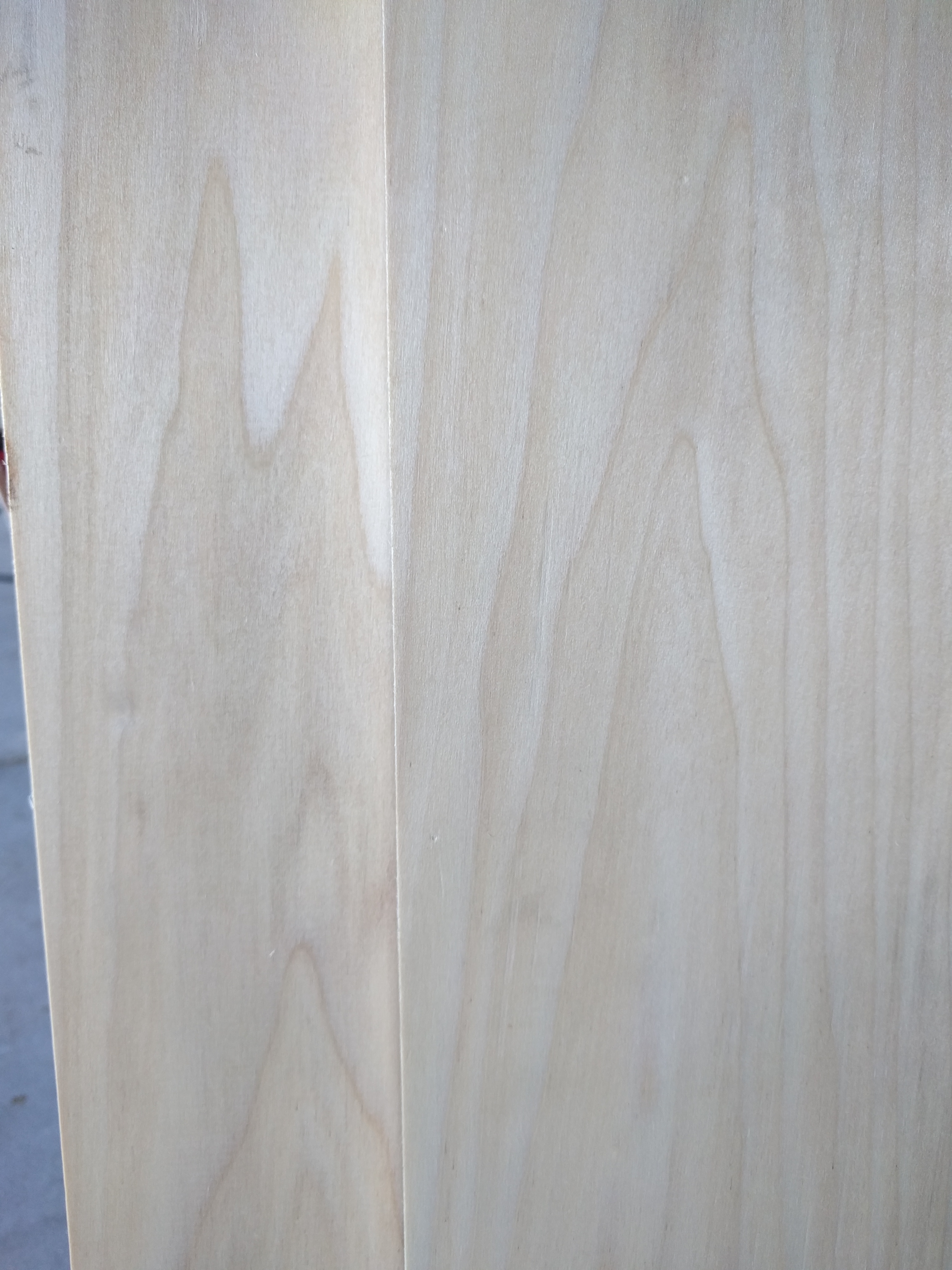 First, we measured our dining room table to figure out how long would want the trough to be. We decided that 30 inches would be the length that we wanted the trough. Then we figured about 5 1/2 inches for the depth of the walls of the trough. So over to the saw we went to make the cuts. After the cuts were made, I lightly sanded each piece to get rid of some of the rough edges.
Once we had everything cut, it was time to start piecing them together to make sure all the pieces line up together.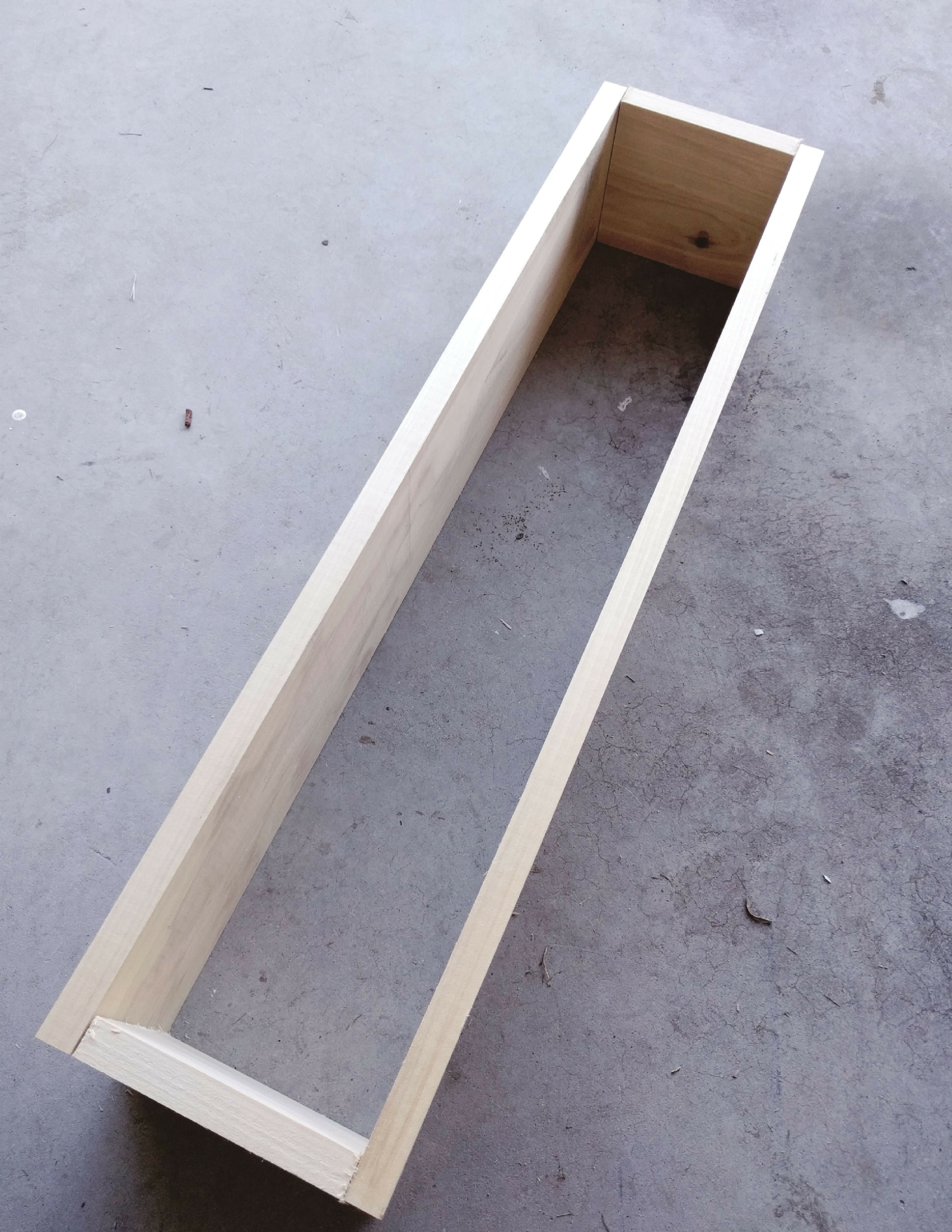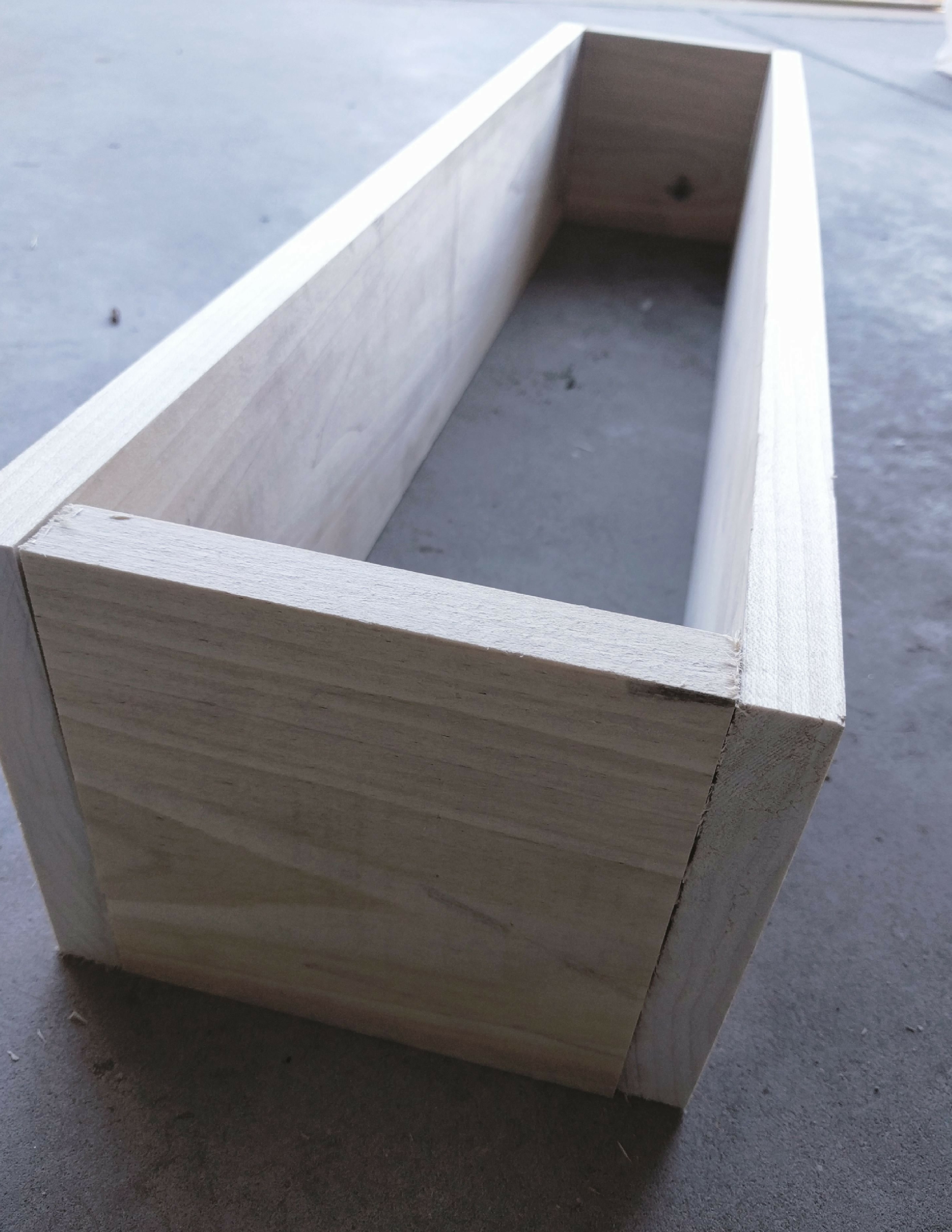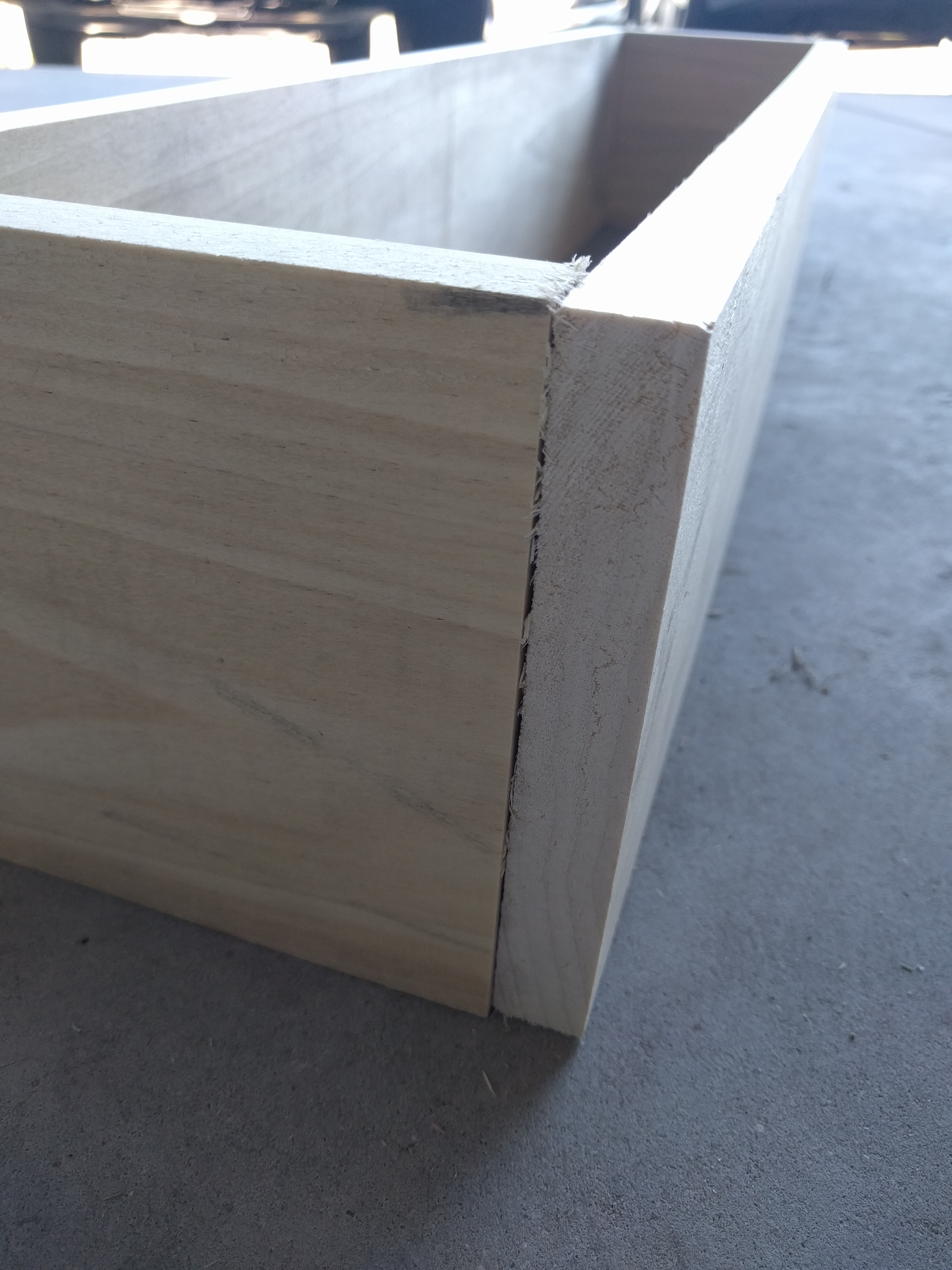 After seeing if all the pieces of wood fit perfecting together, its time for the next step, creating the pocket holes.
My husband made 24 pocket holes for this trough, he wanted it to be extra secure!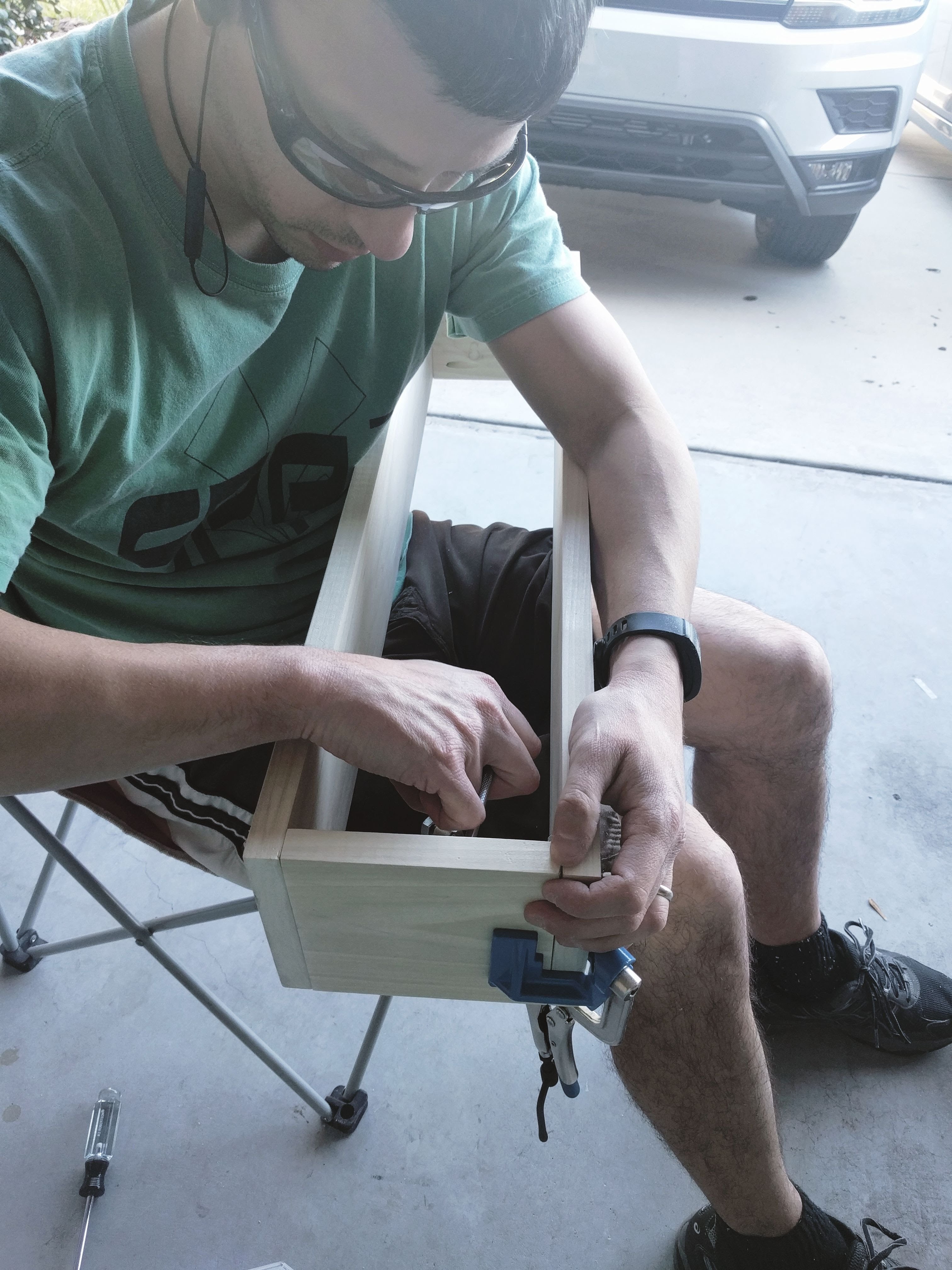 Once the pocket holes were created, it was just a matter of screwing it all together. You can see by the image below all the pocket holes are located on the bottom of the trough.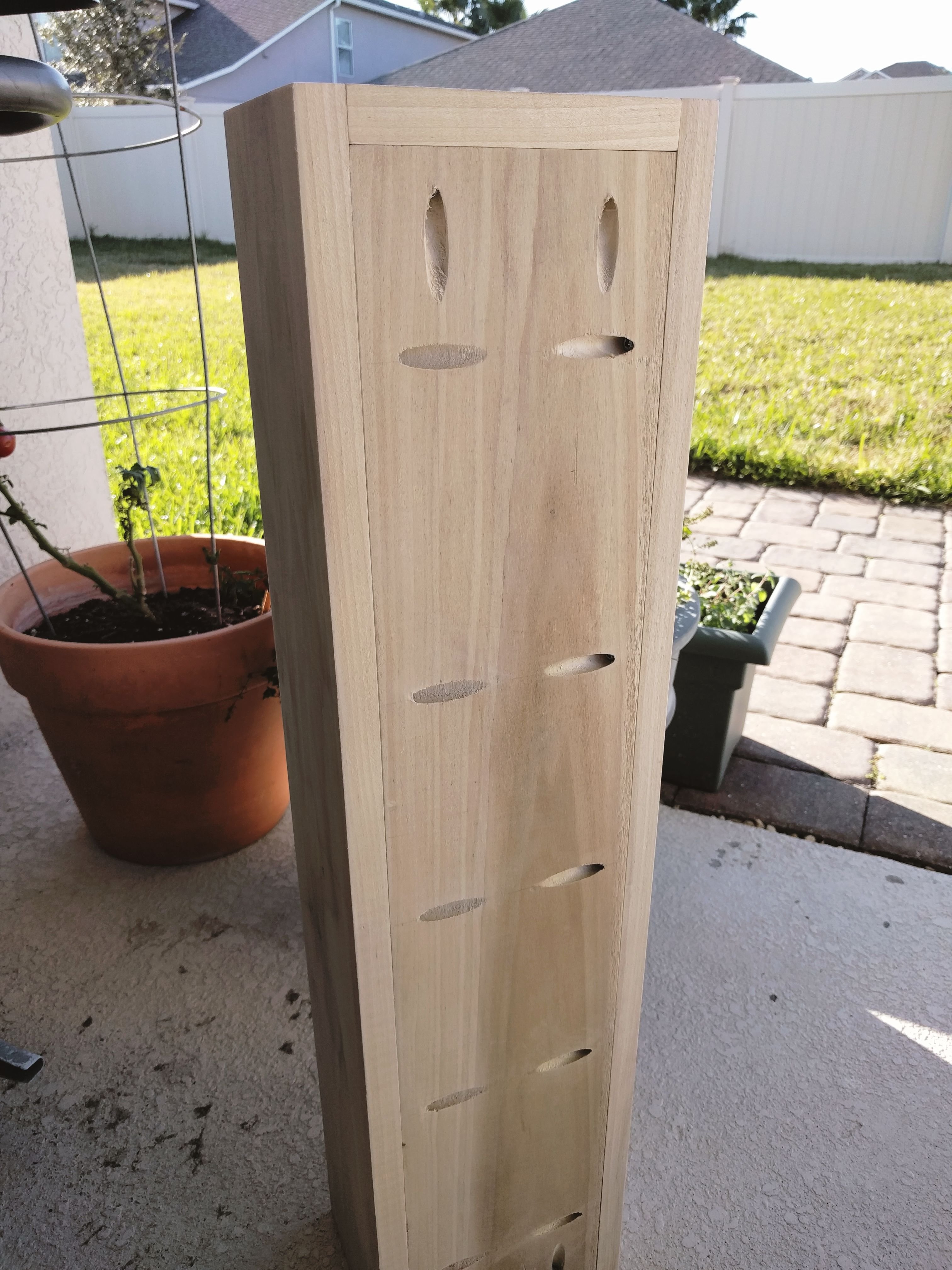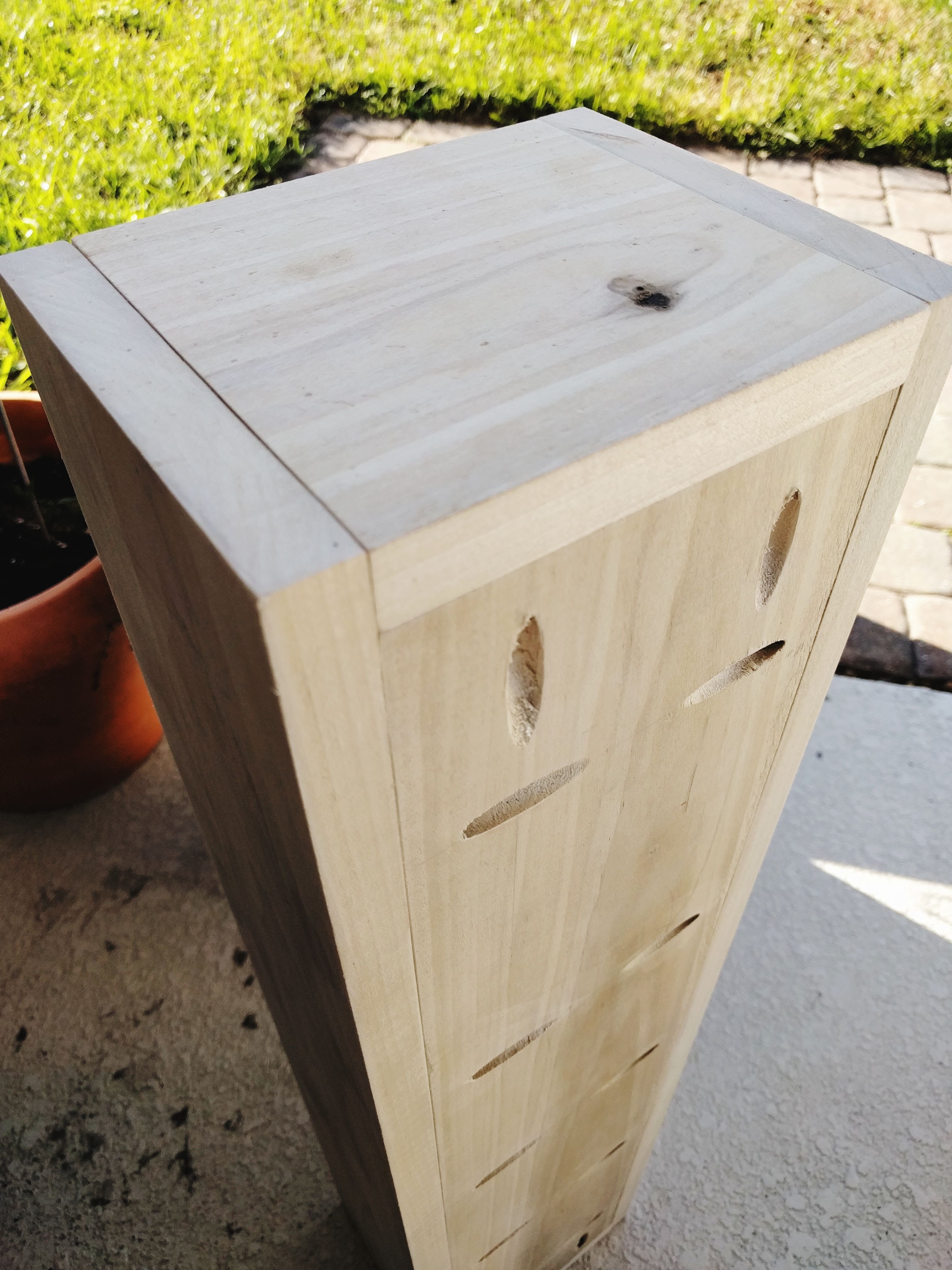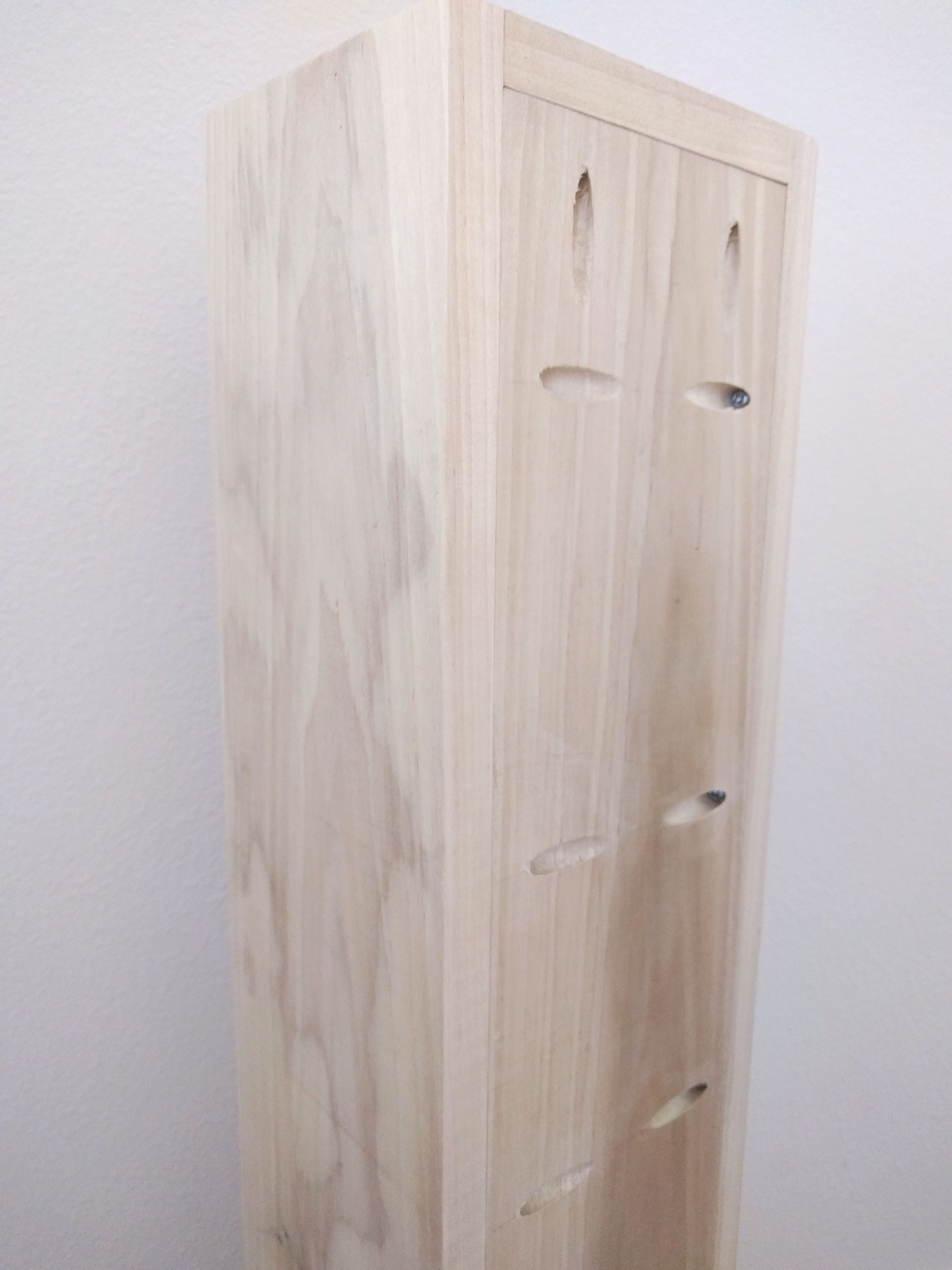 I will say that this wood was so beautiful, part of me did not want to stain it, but I knew it would go more with my decor in the dining room with a specific stain. The vision that I had in my head was to give it an aged look. I ended up going with a "weathered oak" stain which was just perfect. It basically just darkened the wood and make it feel like it had been aged.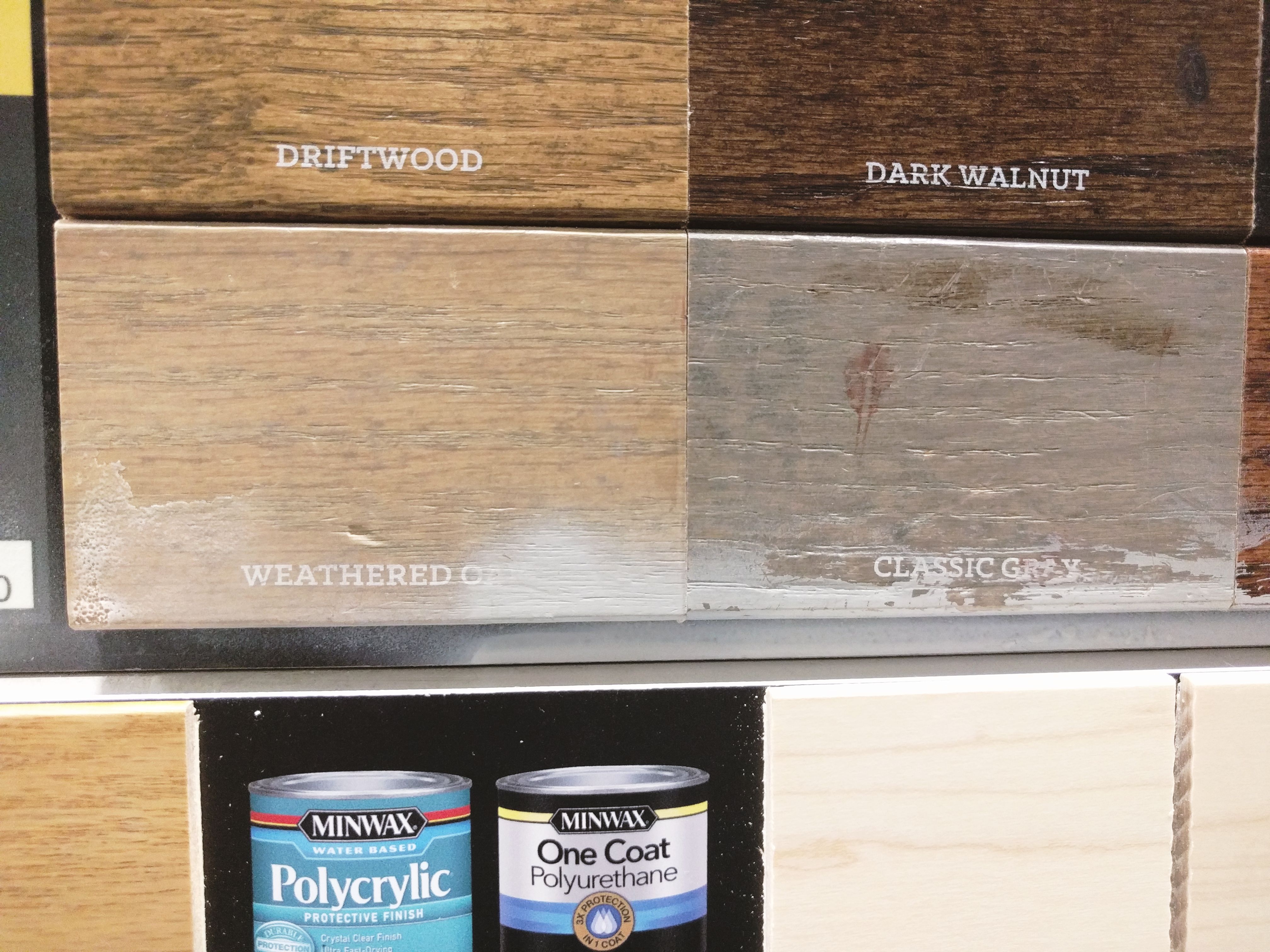 Here is a picture in the midst of starting to stain the trough. You can already see the difference the "weathered oak" stain adds to the poplar.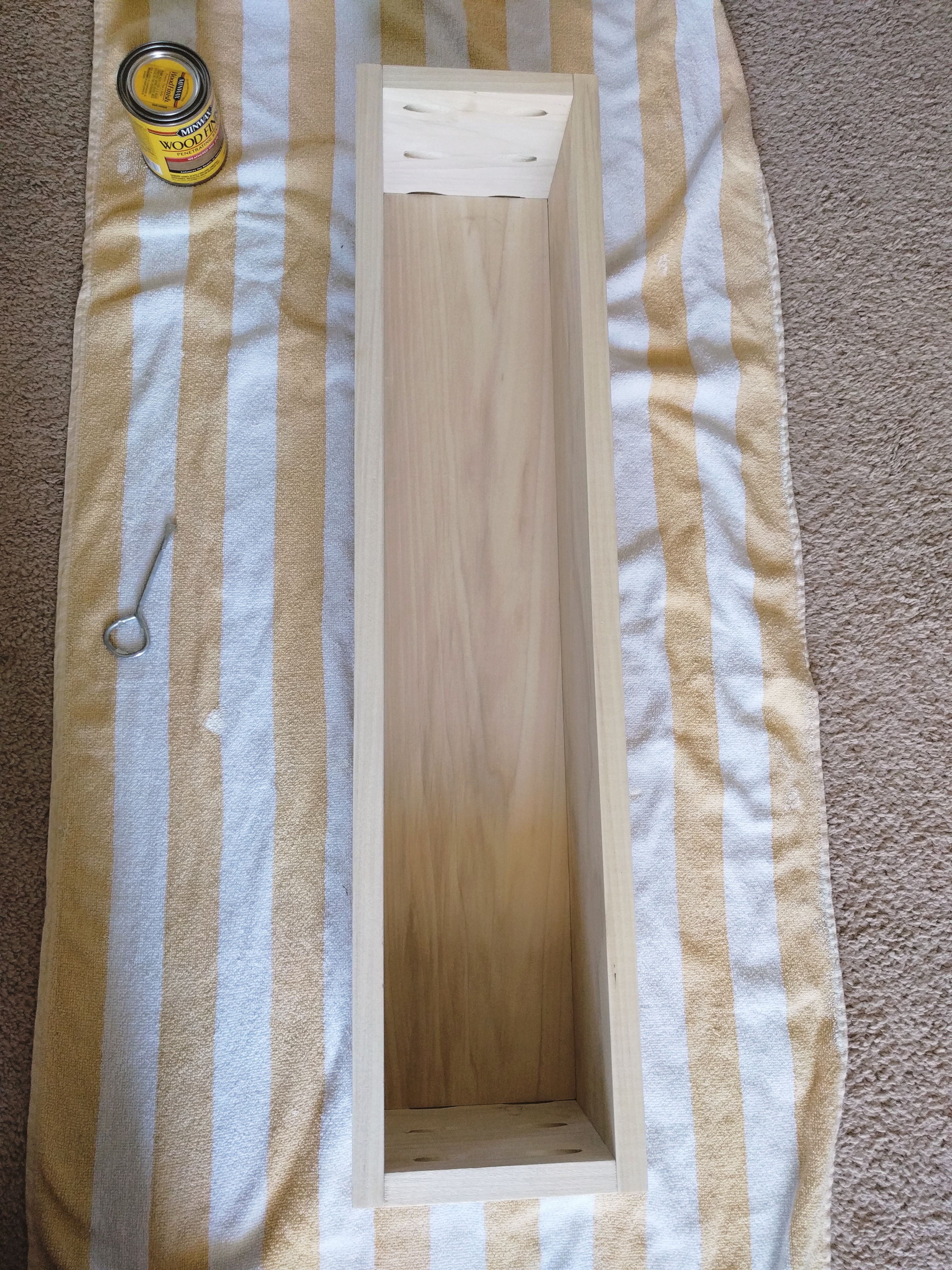 Here is a look at our finished wooden trough all decorated for Valentine's Day.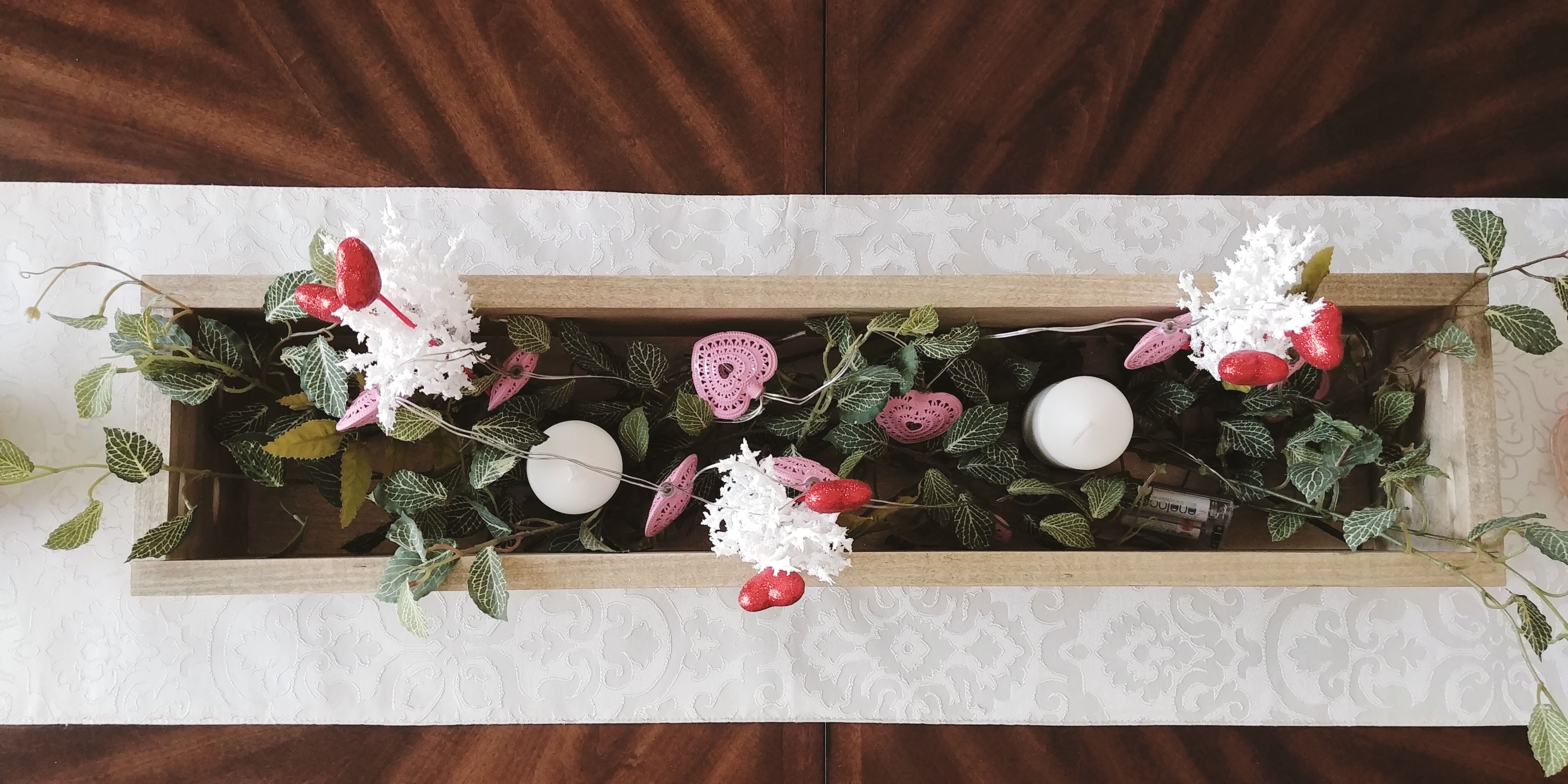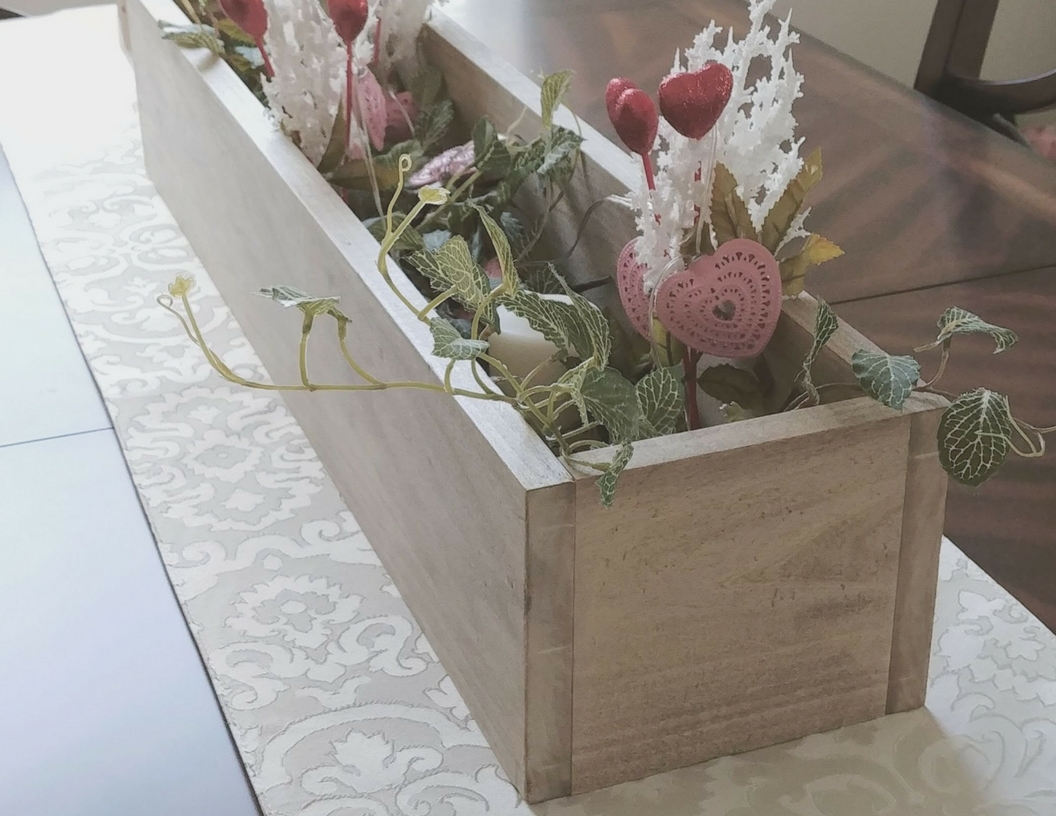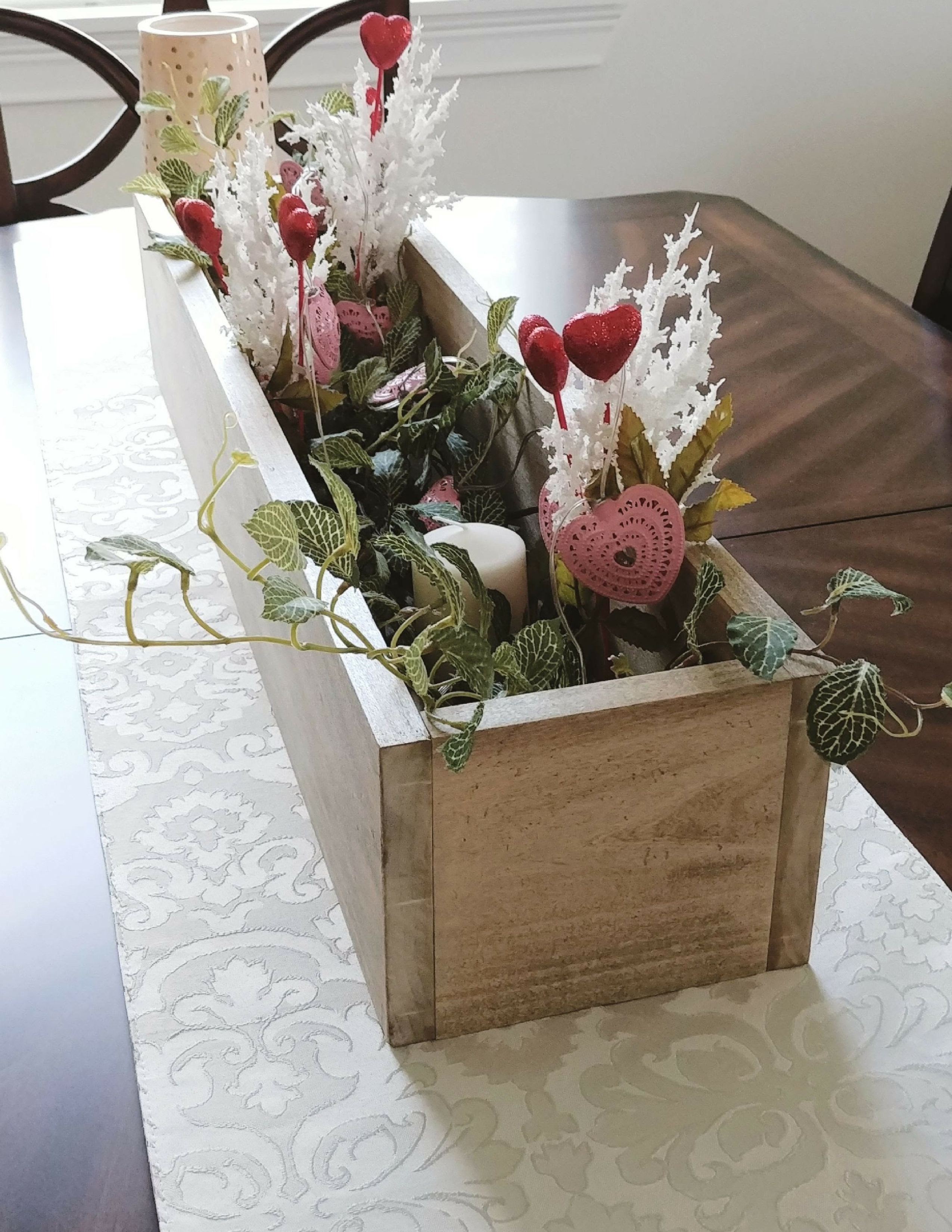 I think the weathered oak stain helps give it an "aged" look that I was going for.  What do you all think?