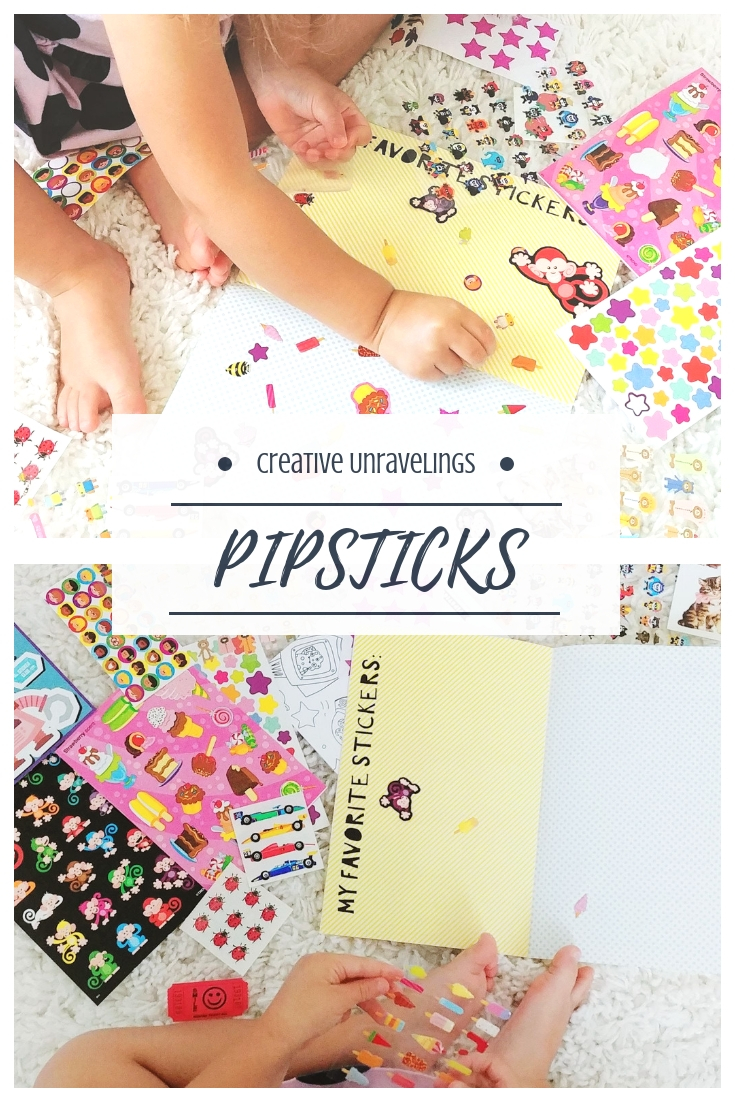 I have always had a love for stickers. Lisa Frank stickers and erasers were my jam back in the day. As a child, I can remember how happy I would get when I got a sticker on a graded paper, or a gold star next to my name for a job well done. Not to mention, there was a time when I use to look forward to going to doctor and dentist appointments because I knew I would be getting a sticker afterwards. During my college years, my sticker obsession continued, I mean does anyone really "grow out" of stickers? Of course working in a card shop didn't help the matter. When the designs would go out of style, the manager would stick them on clearance and then after they didn't sell they would get trashed. What a waste, right? Good thing our manager was awesome, because she would box up the stickers and "throw them in the trash" for us. So, can you image my sticker collection to this day.
I am the sticker queen! My little girl and I both can share in our sticker obsession together. I have stickers in the car, my purse, random parts of the house…and some specialty ones in my craft room. Stickers are not only fun, but help us out a lot, especially when we are out to dinner. We might leave the dinner table with stickers all over our clothes, but hey, we made it through a meal without a meltdown, and that's a plus in my book! Aside from stickers being fun they offer positive reinforcement to children, remember what I was saying about the graded papers with stickers? So, needless to say stickers continue to be a thing around here.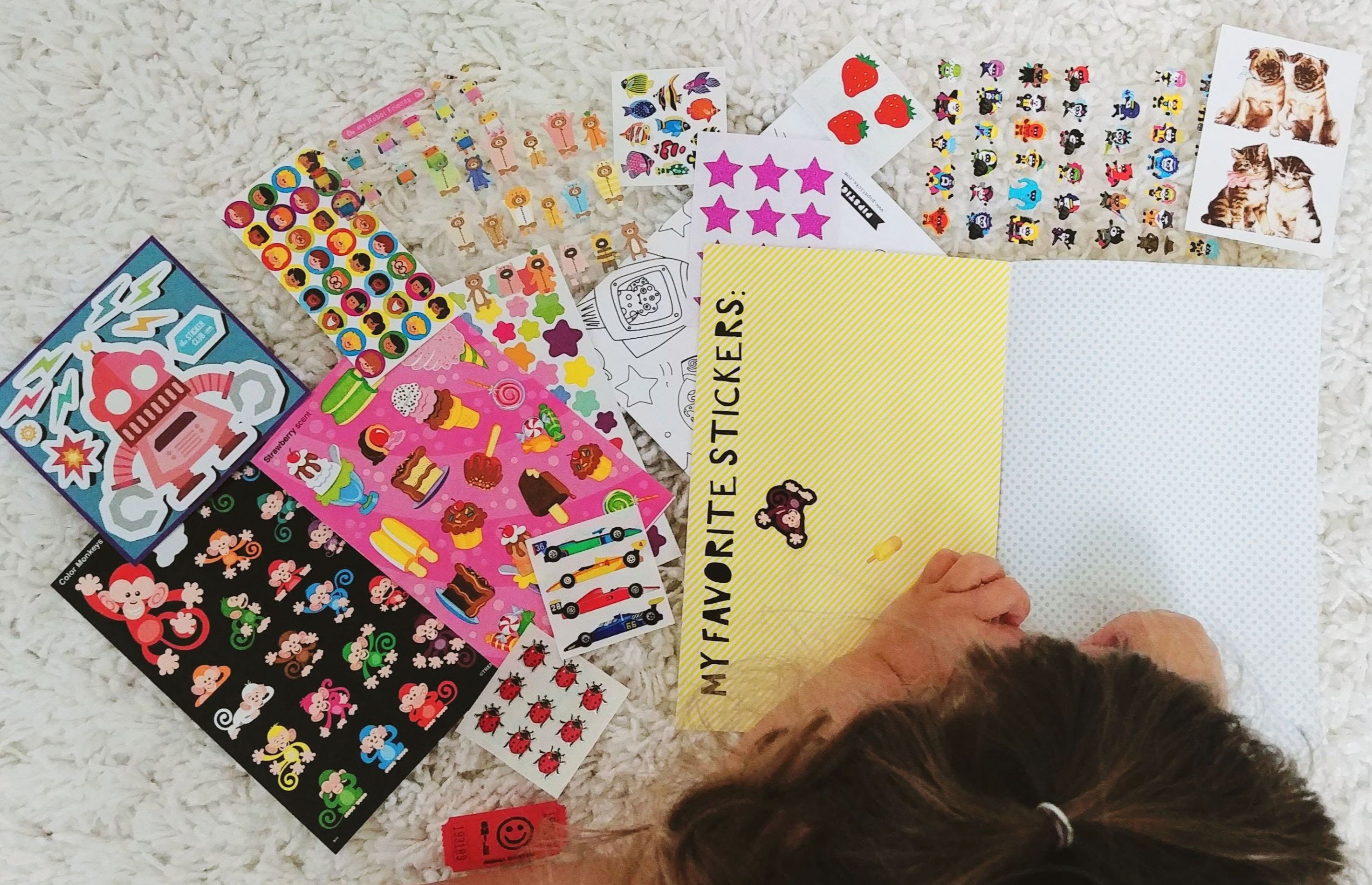 I am SO EXCITED to share with you a company called Pipsticks. Pipsticks is an international subscription sticker club for kids and for adults. That's right, you can get fun, creative assortments of stickers delivered directly to your door!

Pipsticks offers two types of subscriptions:
Kids Club

Kid's Club Classic- $14.95/month
Kid's Club Petite- $9.95/month

Pro Club (for us sticker obsessed adults)

Pro Club Classic- $14.95/month
Pro Club Petite- $9.95/month
For more details on their subscription packages you can view their subscription options to see what package is the best for you!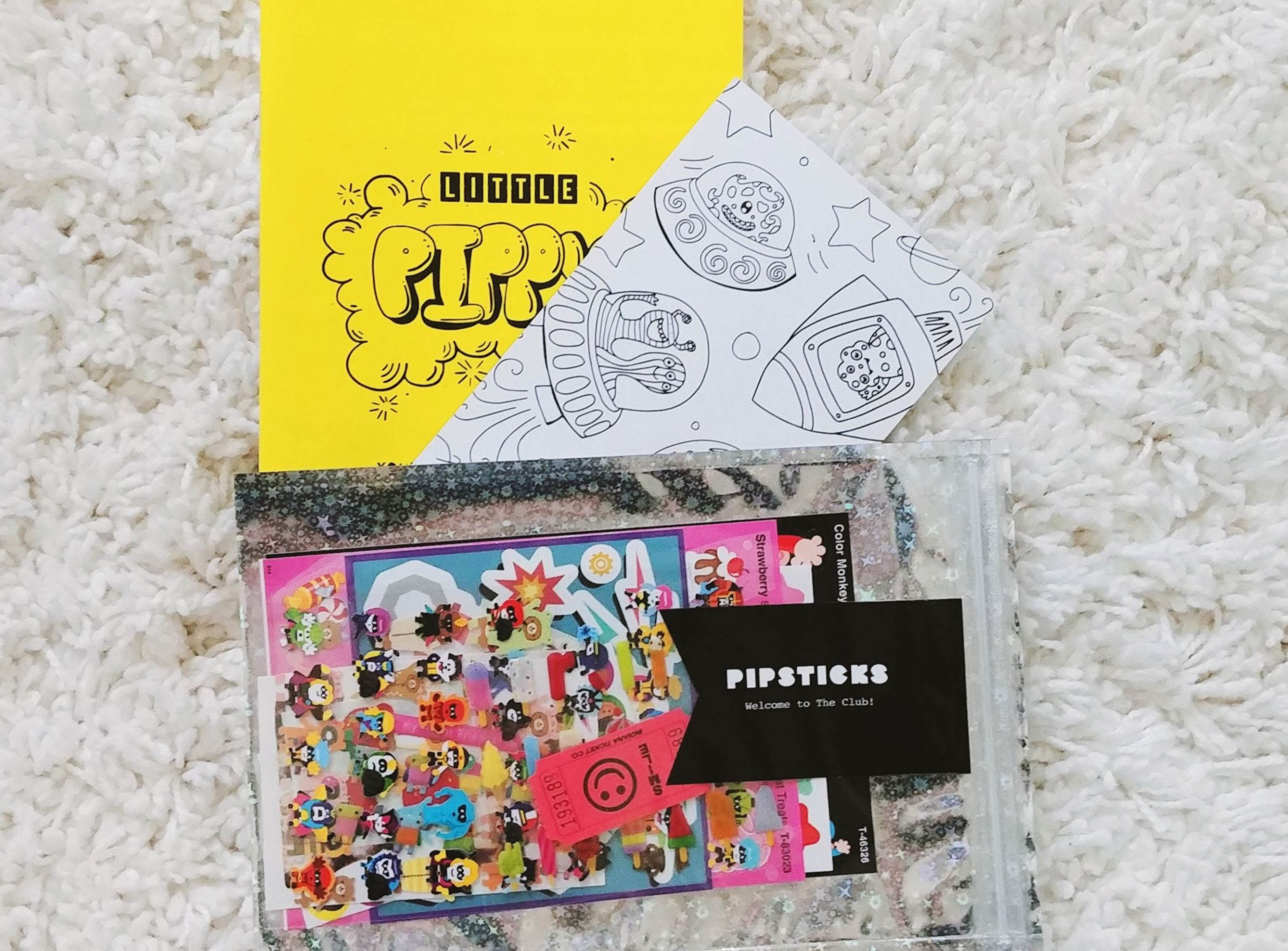 So, let's talk about the subscription that I received! Pipsticks was kind enough to send me their Kid's Club Classic. This package is filled with pure happiness for a child (and also a sticker obsessed adult.) You get 15 sheets of stickers, a pre-stamped colorable postcard, 1 VIP raffle entry ticket for the monthly prize, and a newsletter to "Little Pippy." In the newsletter, there was a page dedicated to where my toddler could "be creative." Here we decorated the pages and categorized our favorite stickers.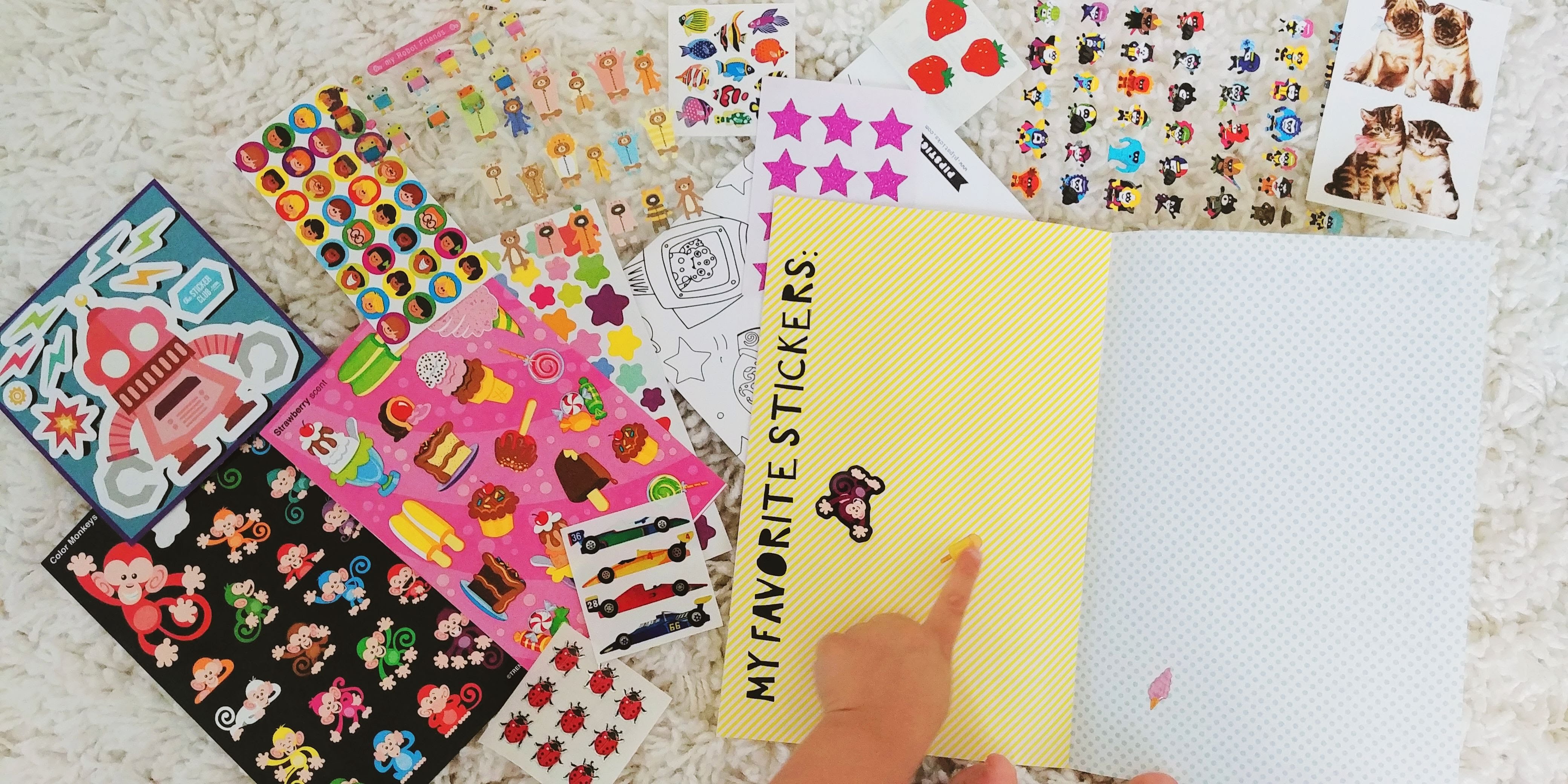 There is a handful of activities for your child to engage in. They have a coloring contest where your child is able to color the postcard supplied and then you email it over to them to be entered into the monthly contest, where you can win prizes! There is also a few activity pages in their newsletter that your child can have fun with!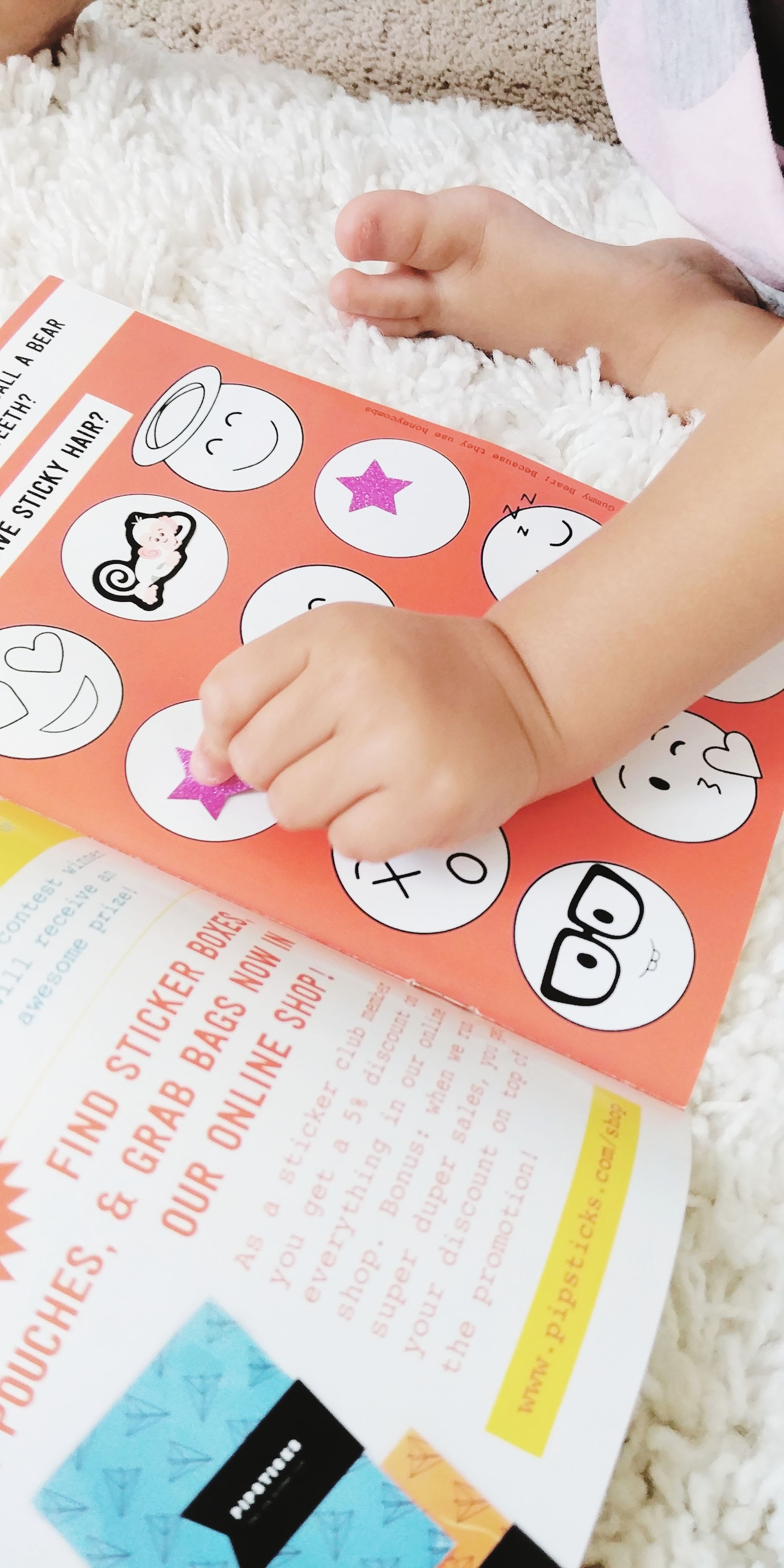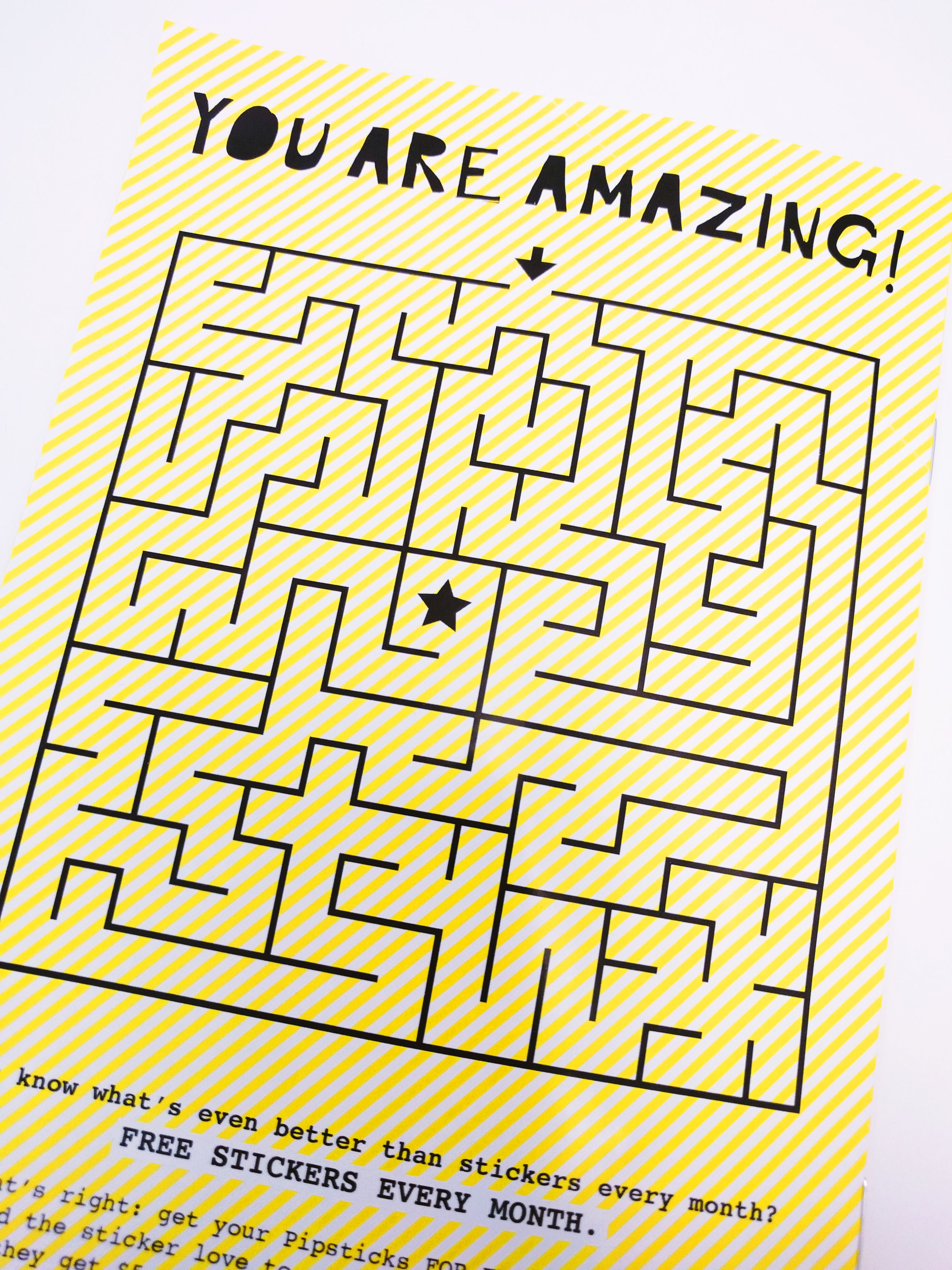 I love the assortments of stickers that we were sent. We had so many fun stickers it was hard to choose a favorite. The colorful monkeys were a hit, so were the strawberry dessert scented stickers. Others included, strawberries, pink stars, multi colored stars, little people faces, colorful fish, puffy stickers that were ice cream cones and popsicles, shiny race cars and ladybugs, bears dressed up in cute costumes and of course you cannot forget the furry friends, the cats and dogs.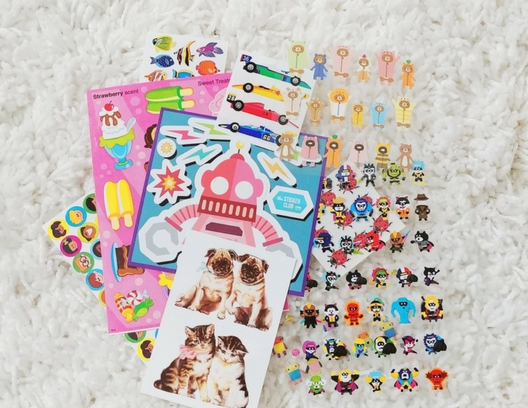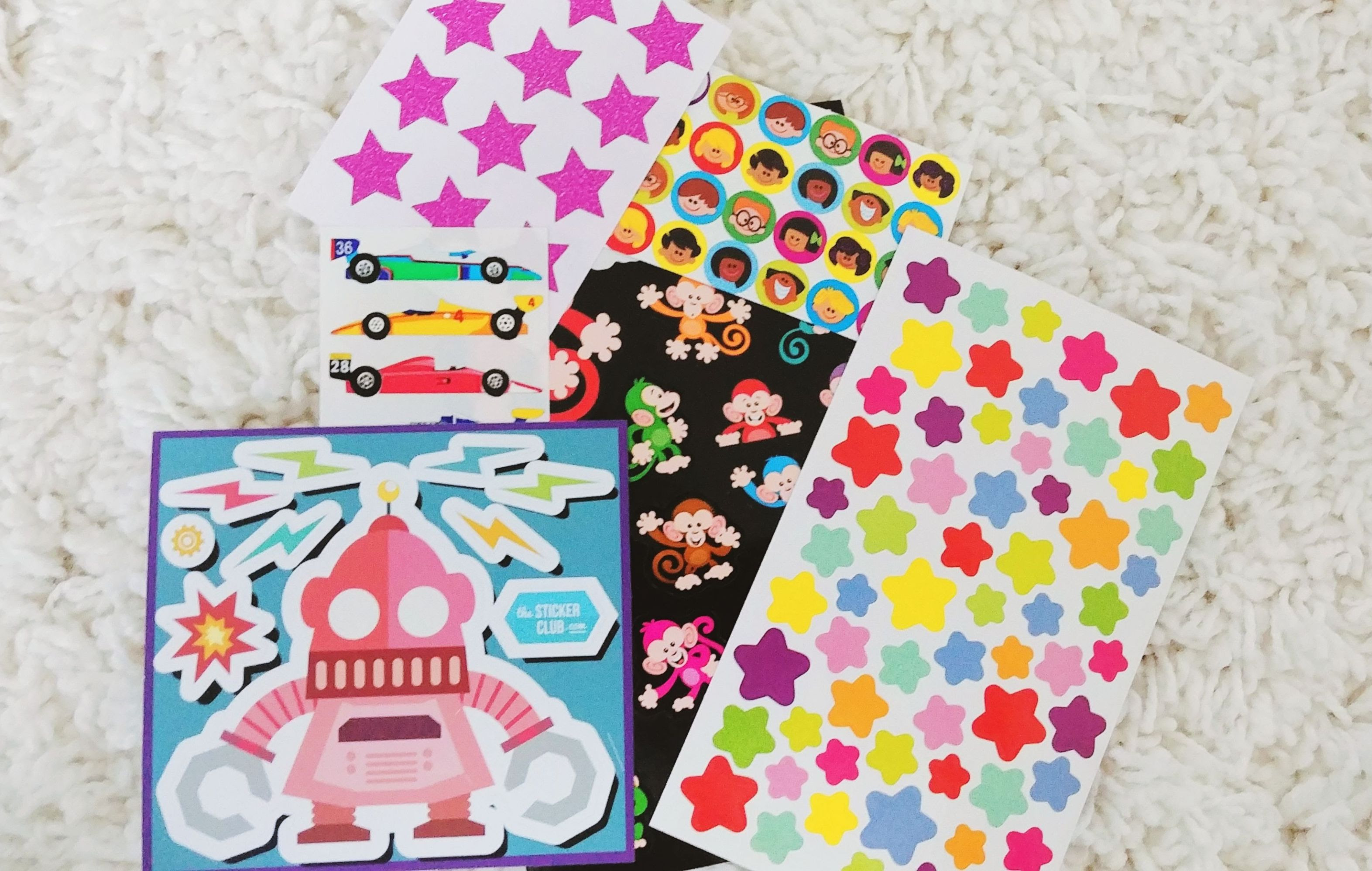 Look at how cute these shiny lady bugs are!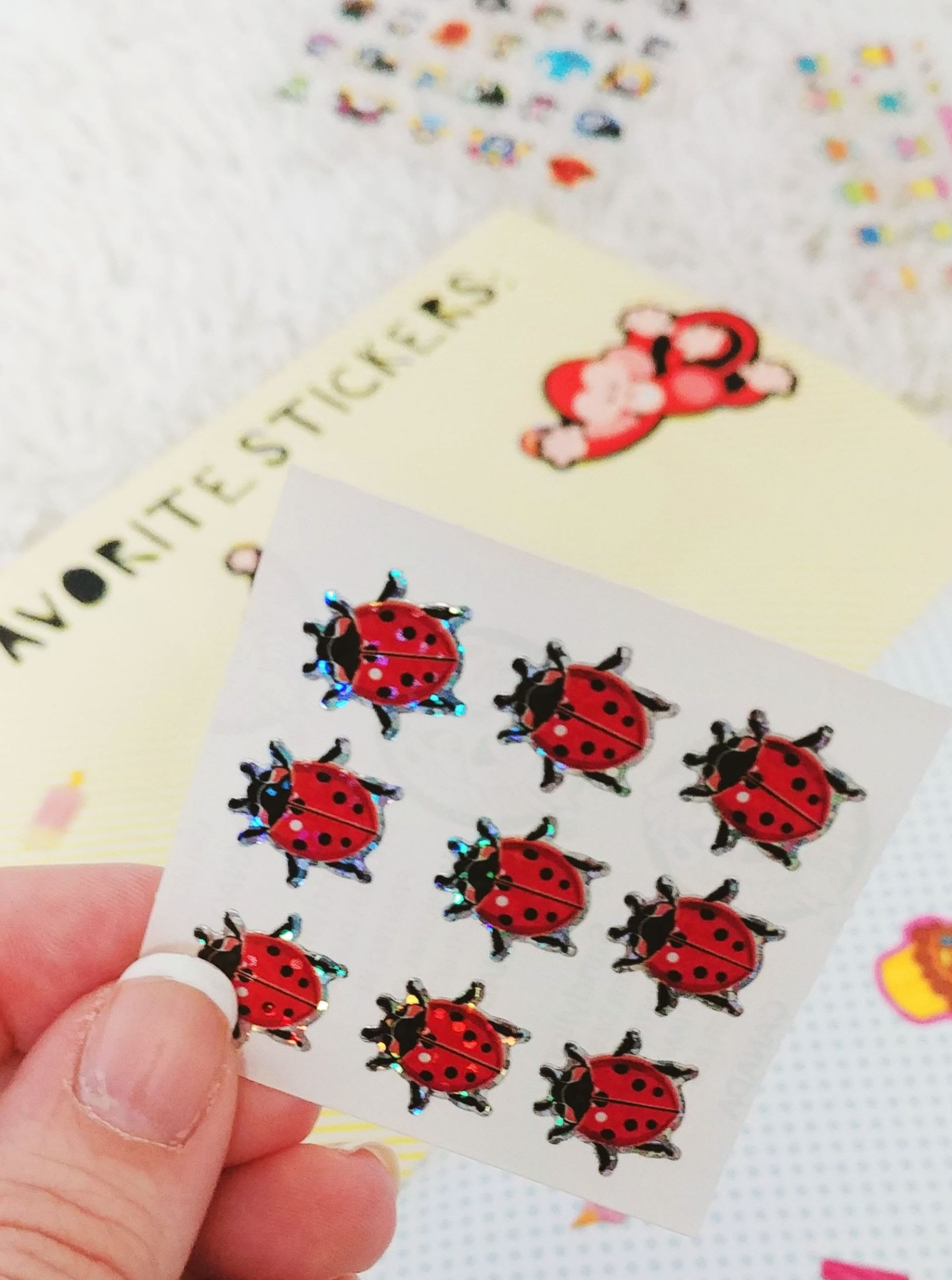 Here are the furry friends that my daughter just loved! There are stickers in here for everyone!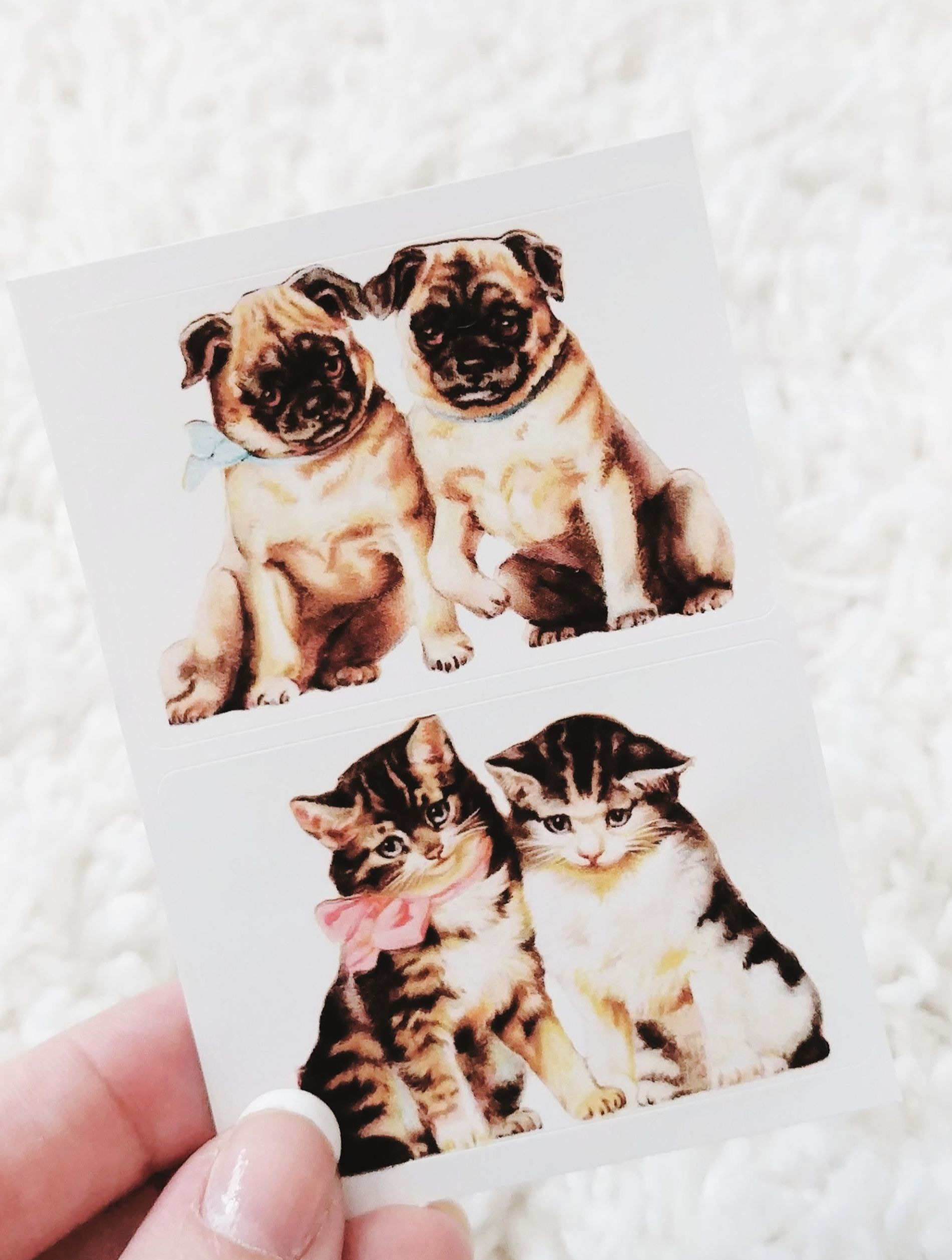 Of course, I cannot forget to mention the strawberry scented scratch and sniff snickers...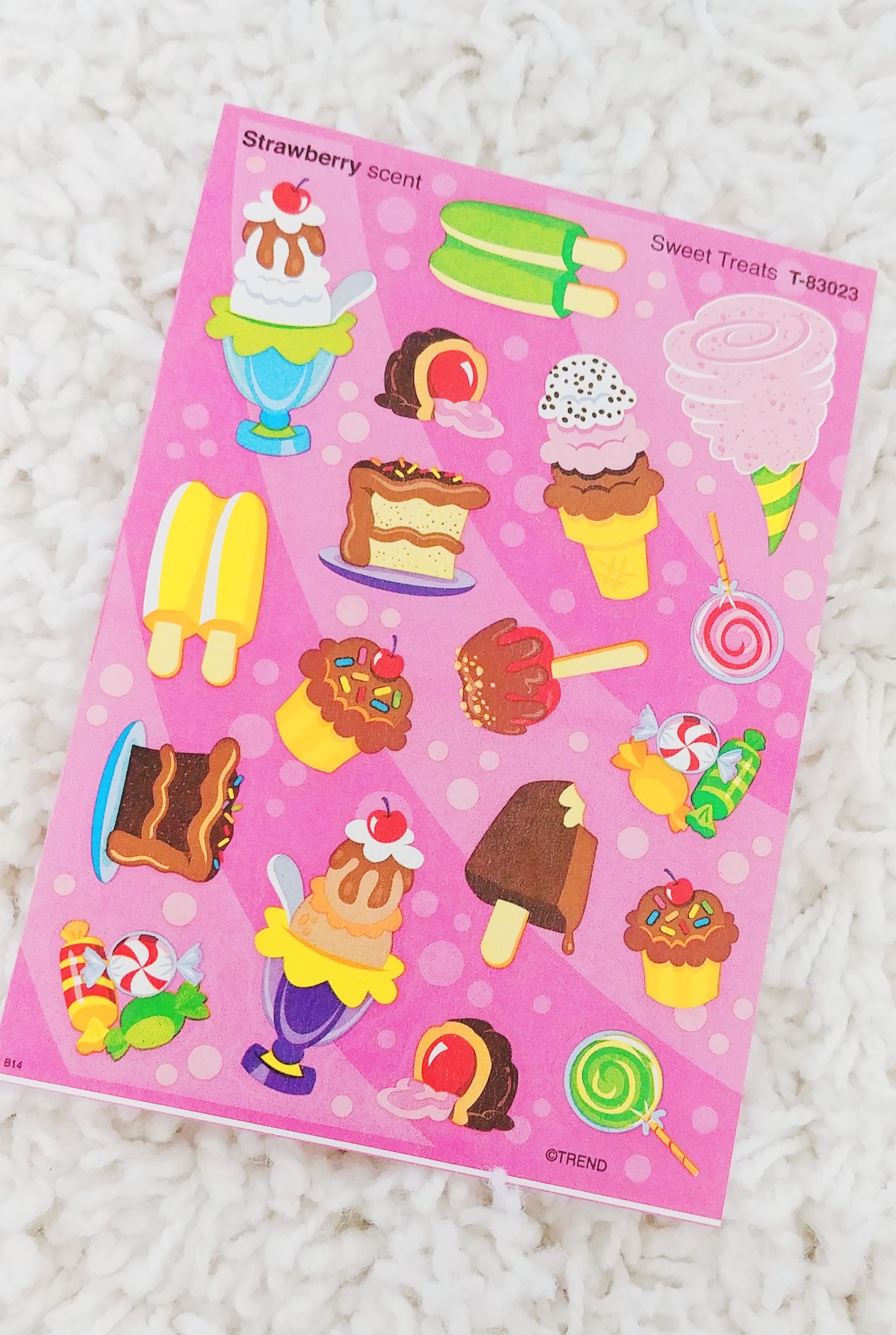 Here are our family favorites...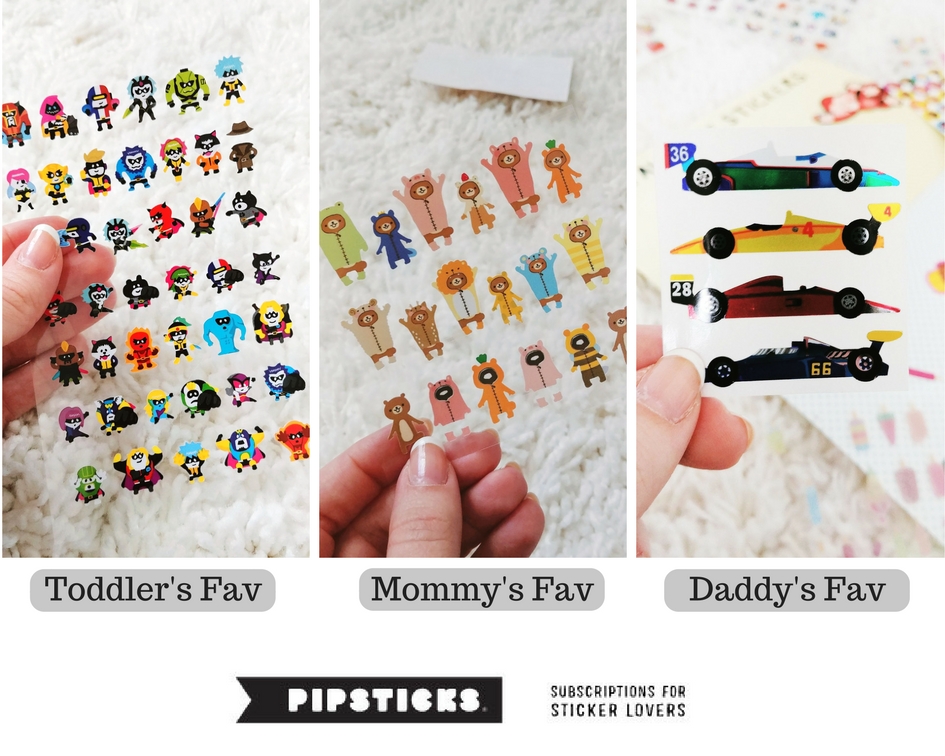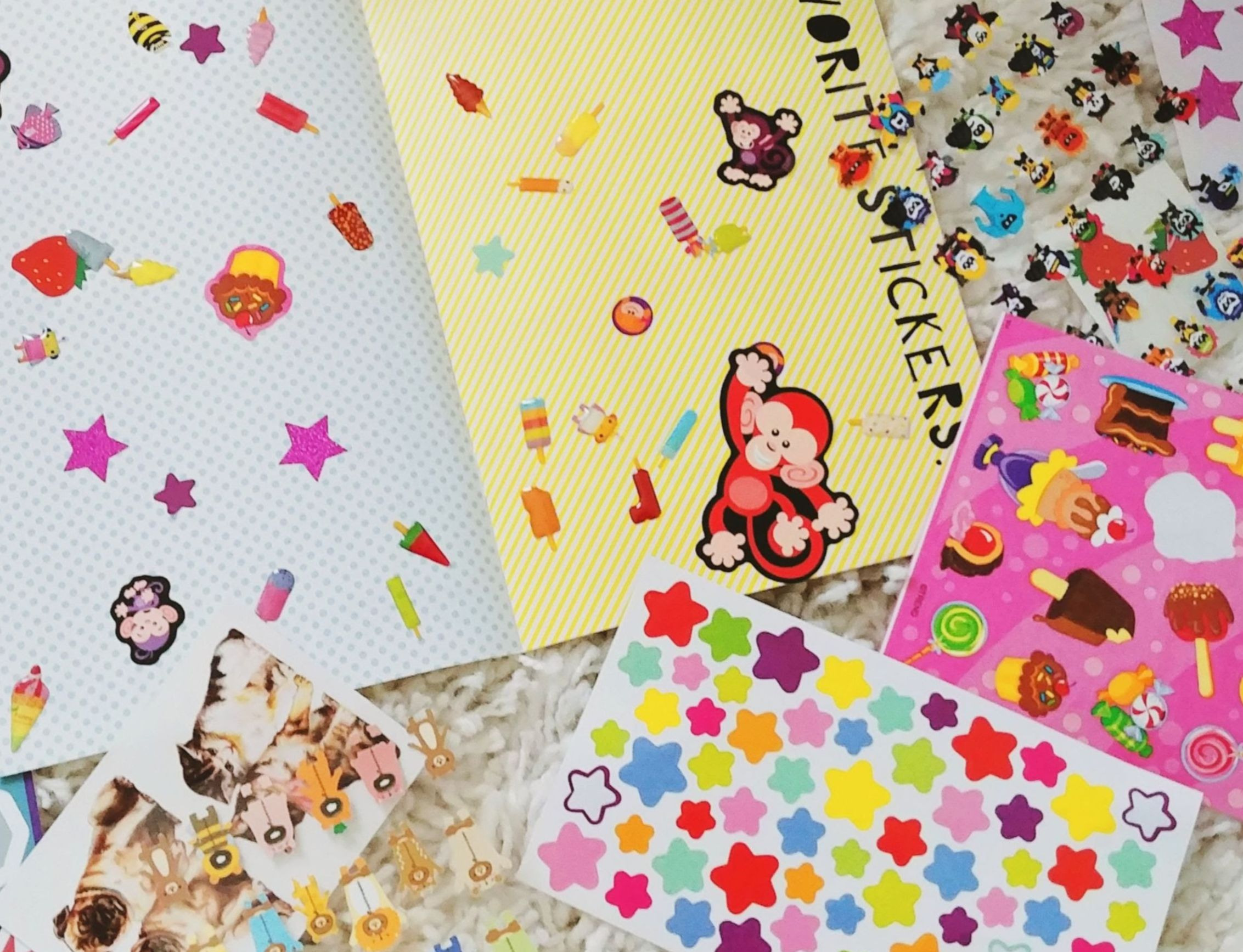 I am so happy that I have been introduced to Pipsticks. My daughter and I have enjoyed our sticker subscription together. The anticipation of our subscription being mailed, the arrival of our subscription, and the imagination and creativity that have come out of this experience has been a blast. Maybe they can help me out with potty training in the upcoming months? No, but seriously, being that I am a sticker fanatic, and I have seen a fair share of stickers in my time, I can tell you that these stickers are top quality and the assortments of sticker designs are simply adorable! The fact that Pipsticks is great for any age is a huge plus as well. It's an experience all together that my daughter and I can share together. When I told my daughter that she was going to be getting stickers in the mail "just for her" it brought a big smile to her face, as well as mine. Talk about "happy mail!" It's the little joys in life and I would say Pipsticks has brought just a little more joy to our home. "Little things can make a BIG difference," that actually so happens to be their motto!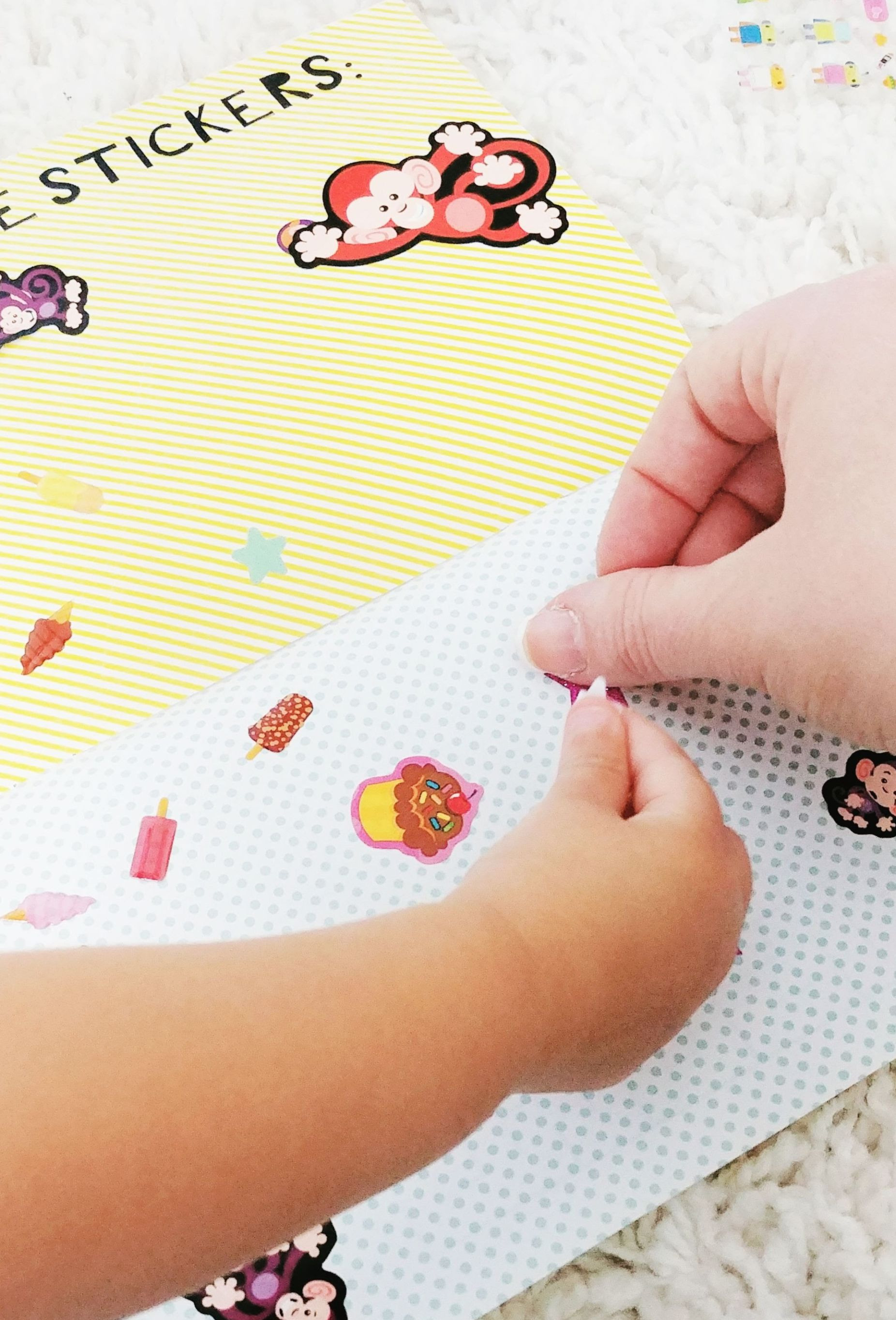 Now that I have introduced you to this amazing company, I would like to share with you my own coupon code! Enter CREATIVE20 for 20% off the first month of ANY regular (non-gift) subscription. 
Disclosure: I received a free product in exchange of an honest review. As always, all opinions are my own.