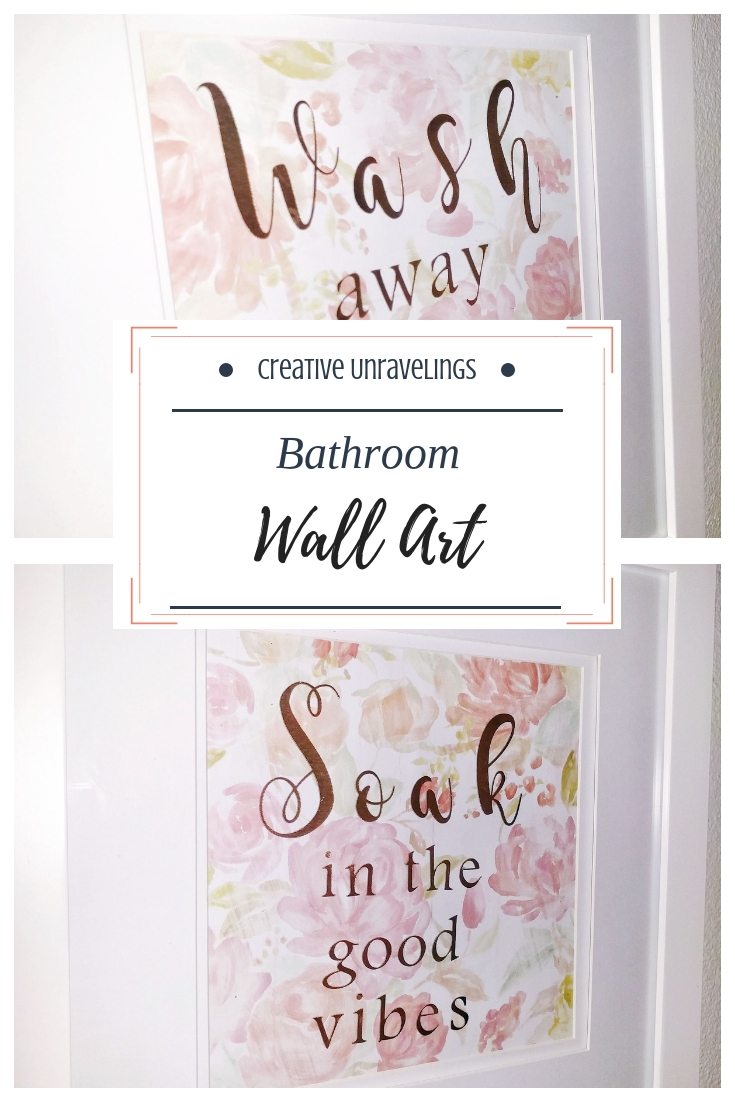 This weeks Craft Stash Challenge is PAPER! I actually was looking forward to this weeks challenge as I needed to work more on completing my daughters washroom, plus I knew a friend would be helping me out with this project...The Cricut!
It's time to make some creative wall art for our washroom. Here are the two sayings that I thought would be the perfect fit:
"Wash your worries away" and "Soak in the good vibes"
Materials for project:
Card Stock (for this project I used 2 different colors)
Q-tip
Frame to display your final product
So the first step was picking what paper I wanted to use. Remember, I really lightened up a dark bathroom, the walls are a pale green. So, I thought something floral would be appropriate for the room. I needed two kinds of paper, one for the background and one for the words. I thought my metallic bronze card stock would be just the right pop for the artwork.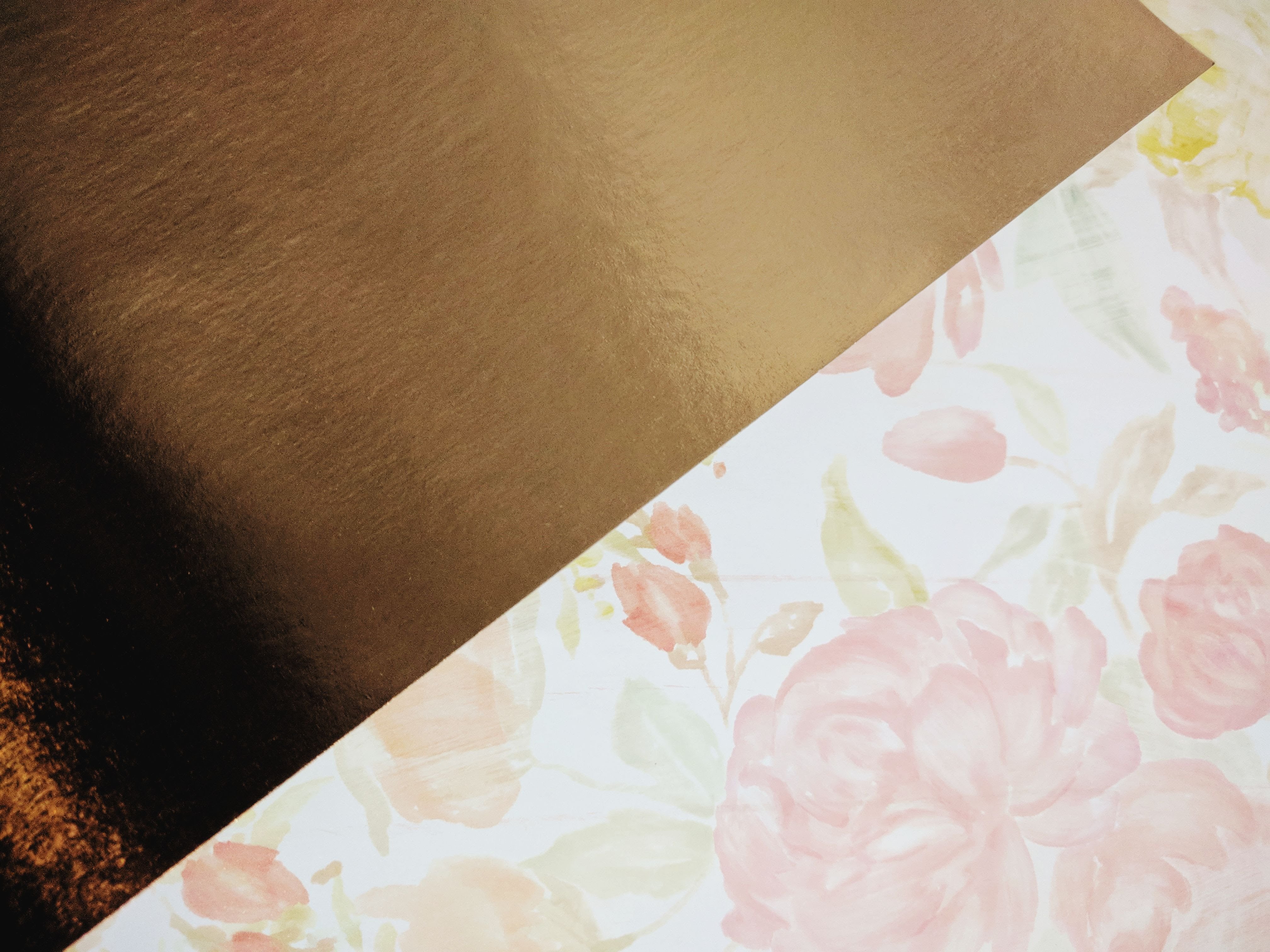 The next step was coming up with the design. So over to the Cricut I went to put my creative mind to work!
I played around with the fonts a little, I am actually really happy on how it turned out. You too can make these exact pieces for your home. Here is my Wash & Soak Wall Art file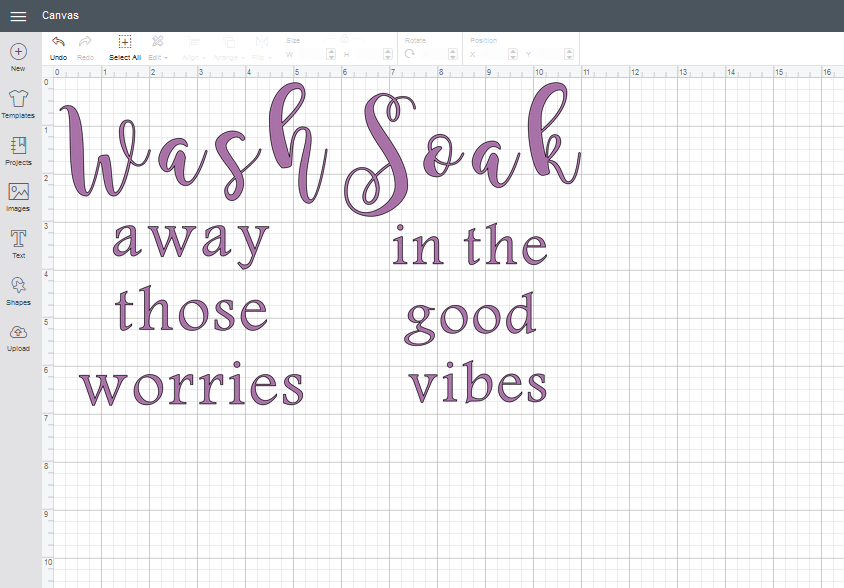 Once your image is cut, its time to start weeding.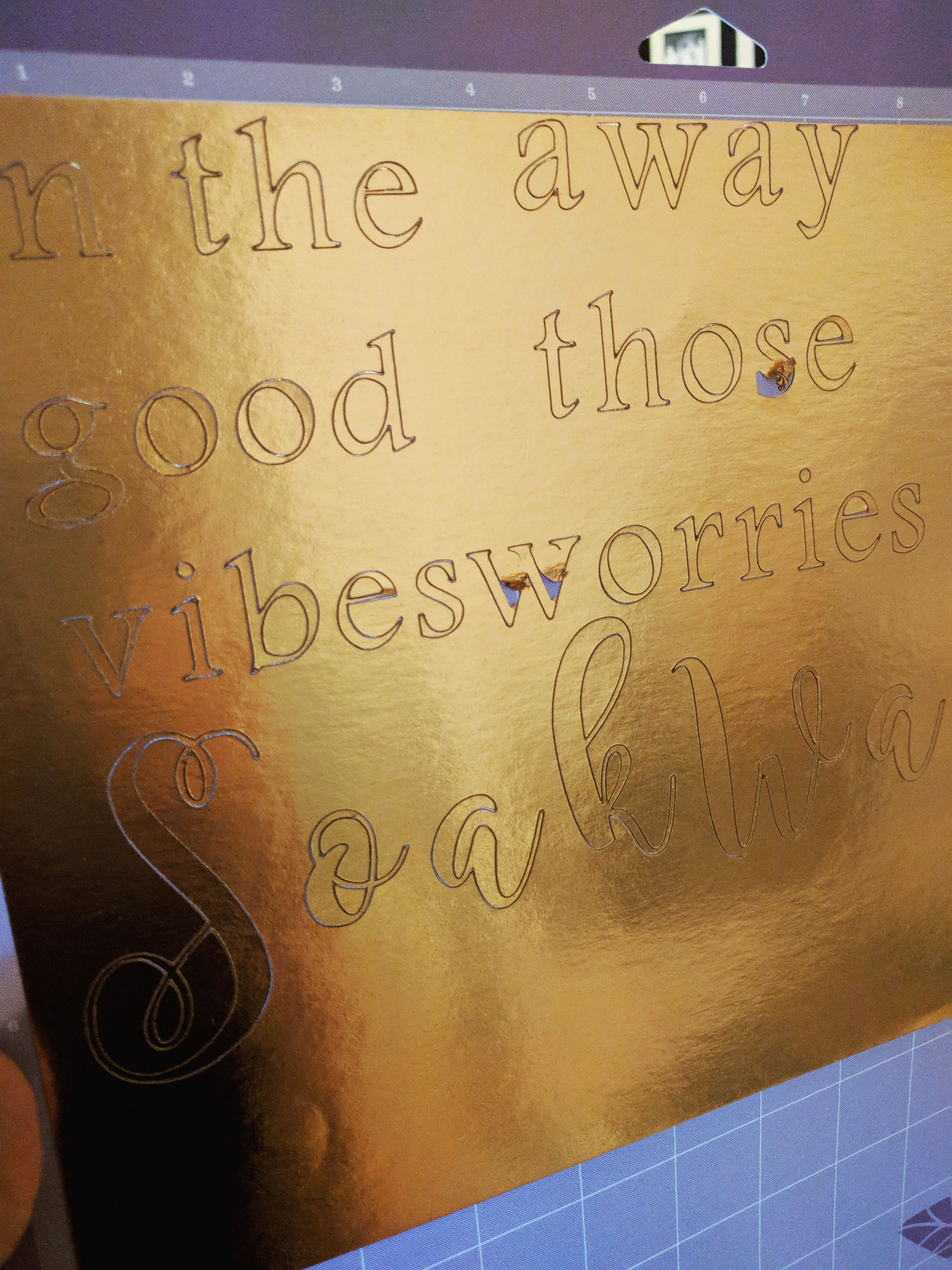 For some odd reason one of my "S's and W's" got a little messed up when they were cut. So I went ahead and re-cut both letters, because they were not able to be saved.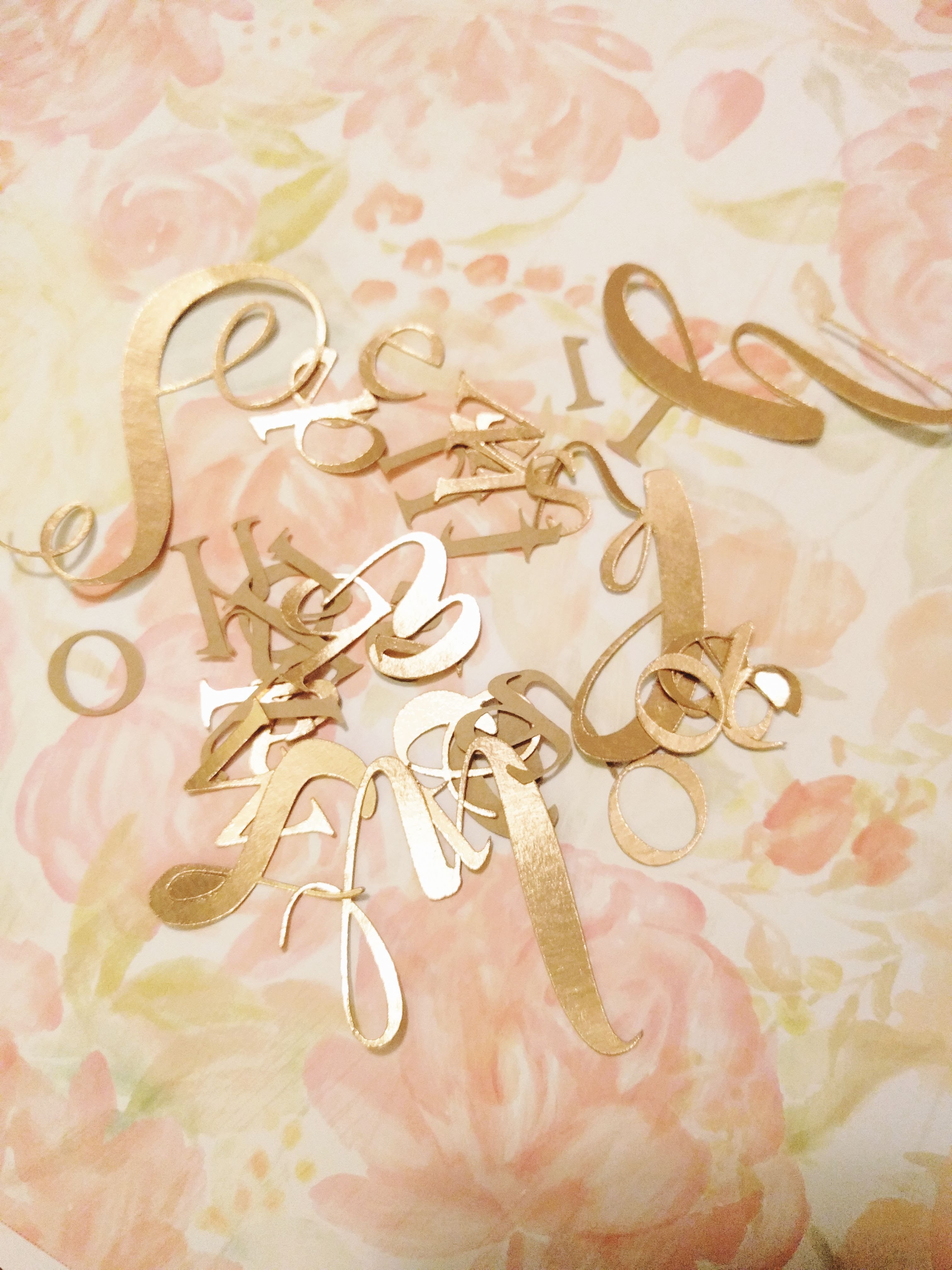 Next, it was time to start placing your saying out on the background. I used a ruler to line up my words so the lettering would be straight. Once I was happy with the placement, it was time to start gluing.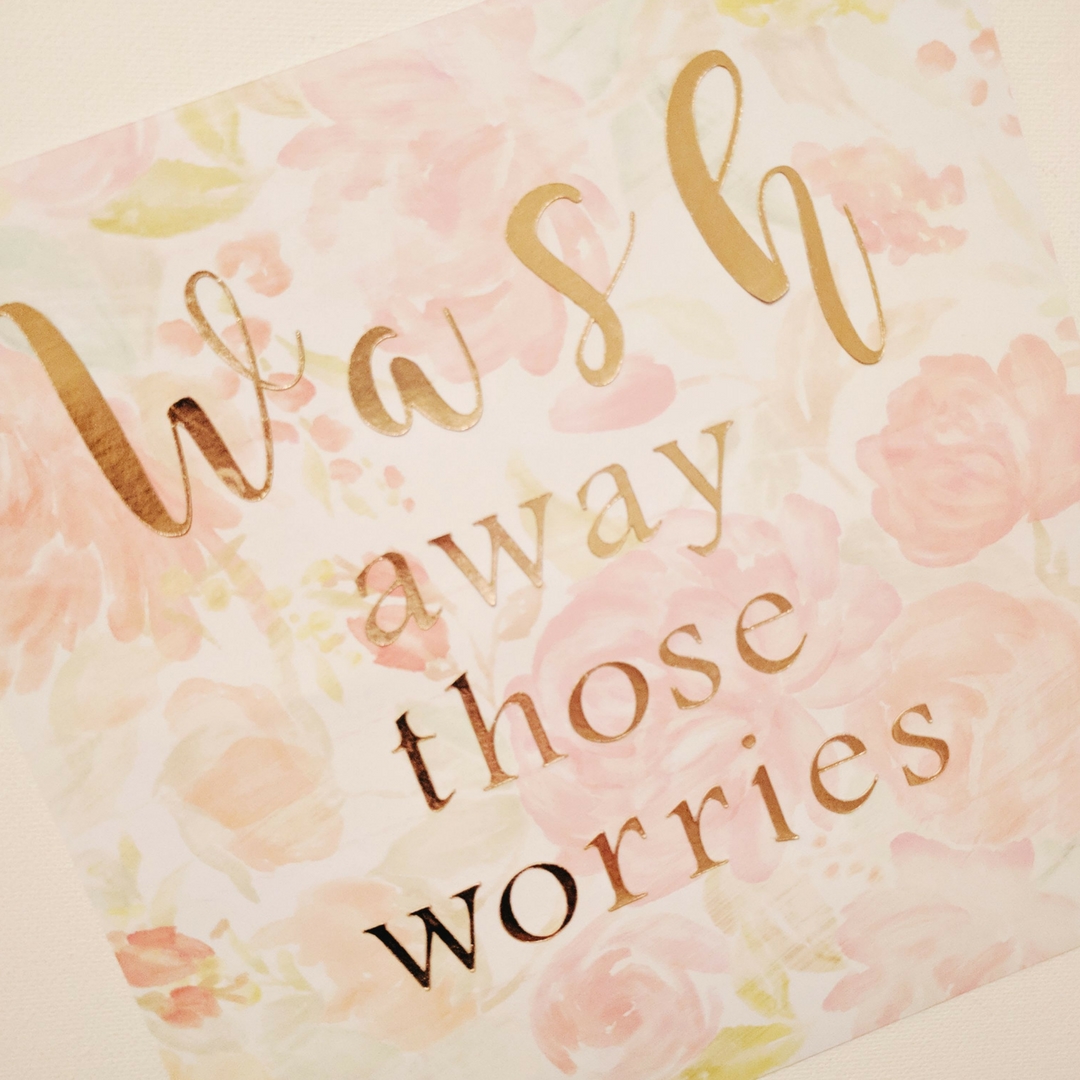 Here are the final pieces! I love the final product. The only things I am not 100% satisfied with is the lettering, since its metallic it has a glare at times, so its a little hard to make out the wording depending on where you are standing in the room. I might change the card stock for the lettering in the near future, but right now I love it, if you are standing in front of it! Stay tuned for the bathroom's full makeover!