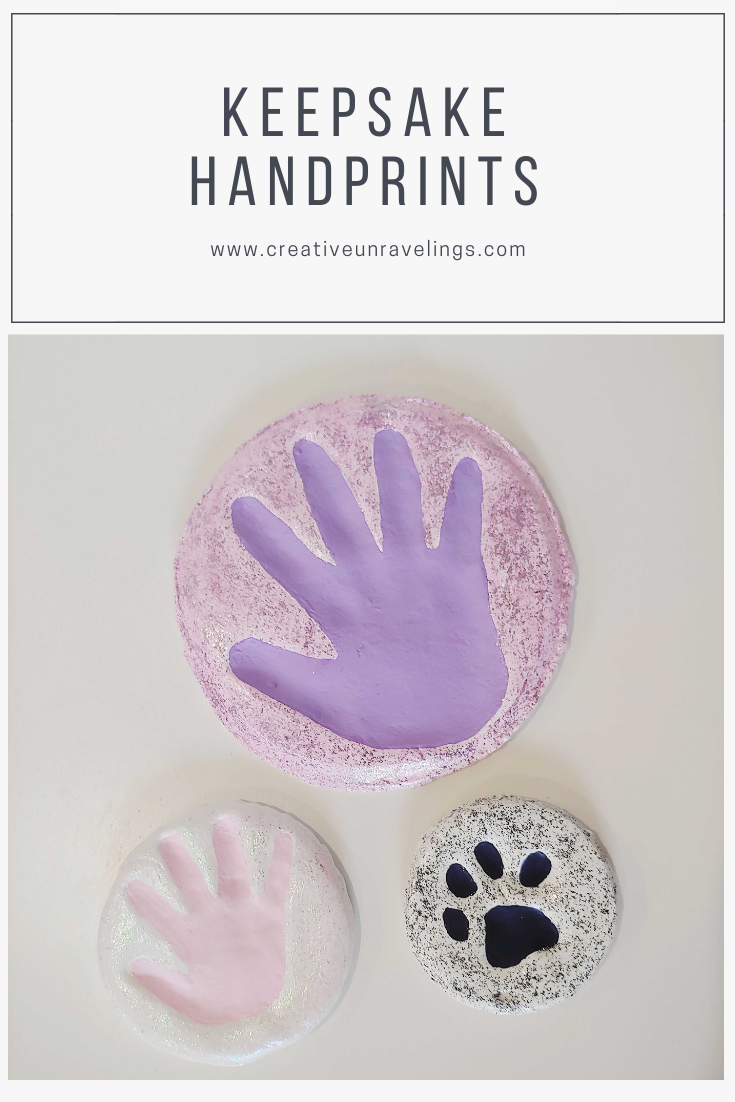 Stuck in doors with your kids and need something fun to do? I found it. Not only is it fun because it allows your child to express their creativity, you get an adorable keepsake to cherish of your children hand prints or pet paws. Chances are you probably have the ingredients sitting in your cabinets too!
Ingredients:
Flour (1 cup)

Salt (1 cup)

Water (1/2 cup)

Rolling pin

Cookie cutters/bowls (for shape)

Paint (your choice of colors- I used acrylic)

Sharpie
**The ingredients above were just enough to make a 4 yr old, baby and small pup's hand/paw prints. You might have to double the ingredients depending on hand print sizes, or the size of your family.
Instructions:
1. Preheat oven to 200°F
2. Combine flour, salt and water in bowl
3. Mix ingredients together until ball forms (add flour if sticky)
4. Knead dough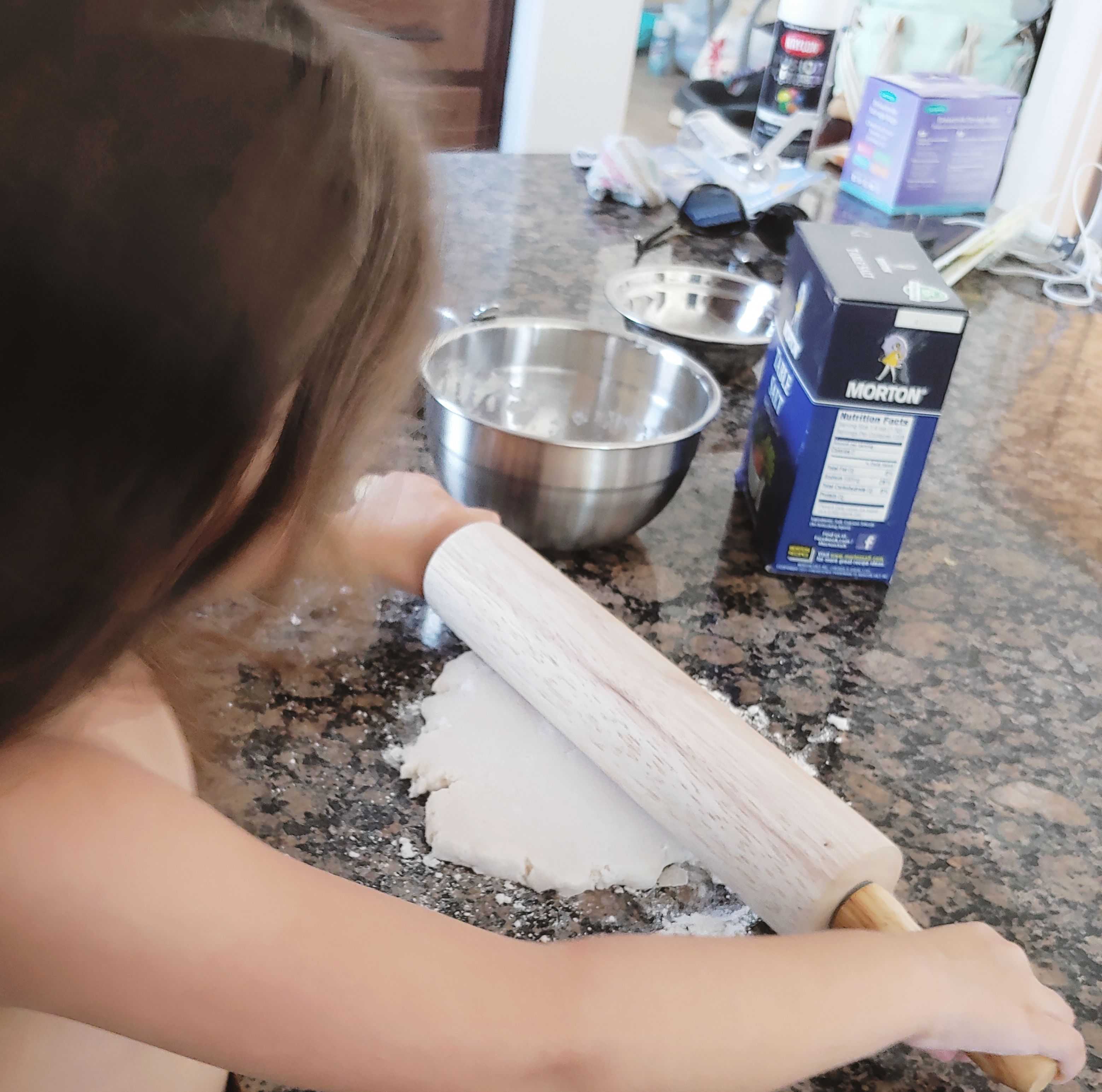 5. On a floured surface roll out dough until ½- 1 inch thick
6. Cut shape of your choice for keepsake (I used different sized bowls for my hand and paw prints)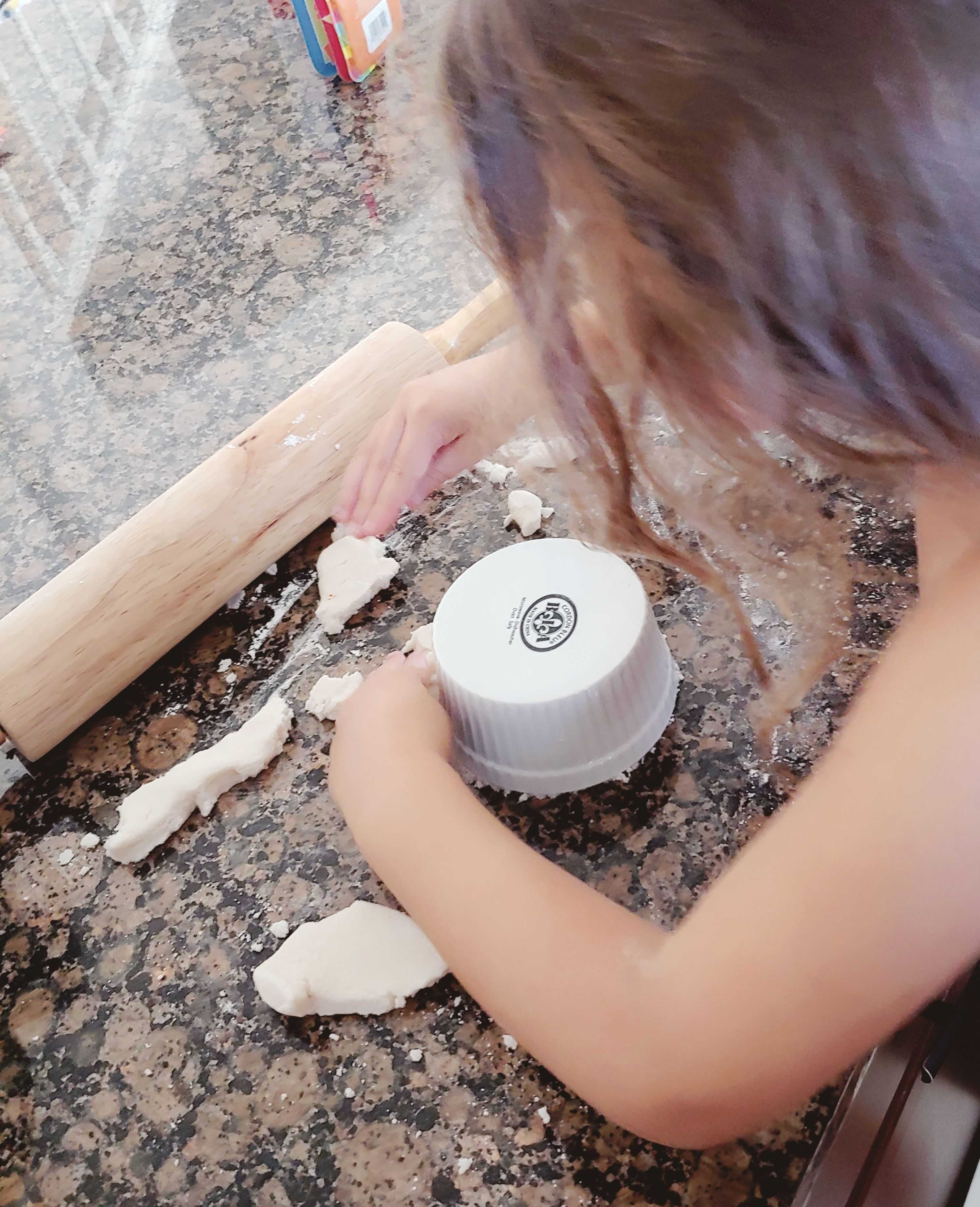 7. Place your hand/paw in the center of the shape, and push down. Smaller children may need a little assistance with hand placement.
8. Bake for 2-3 hours or until dry (Check every hour)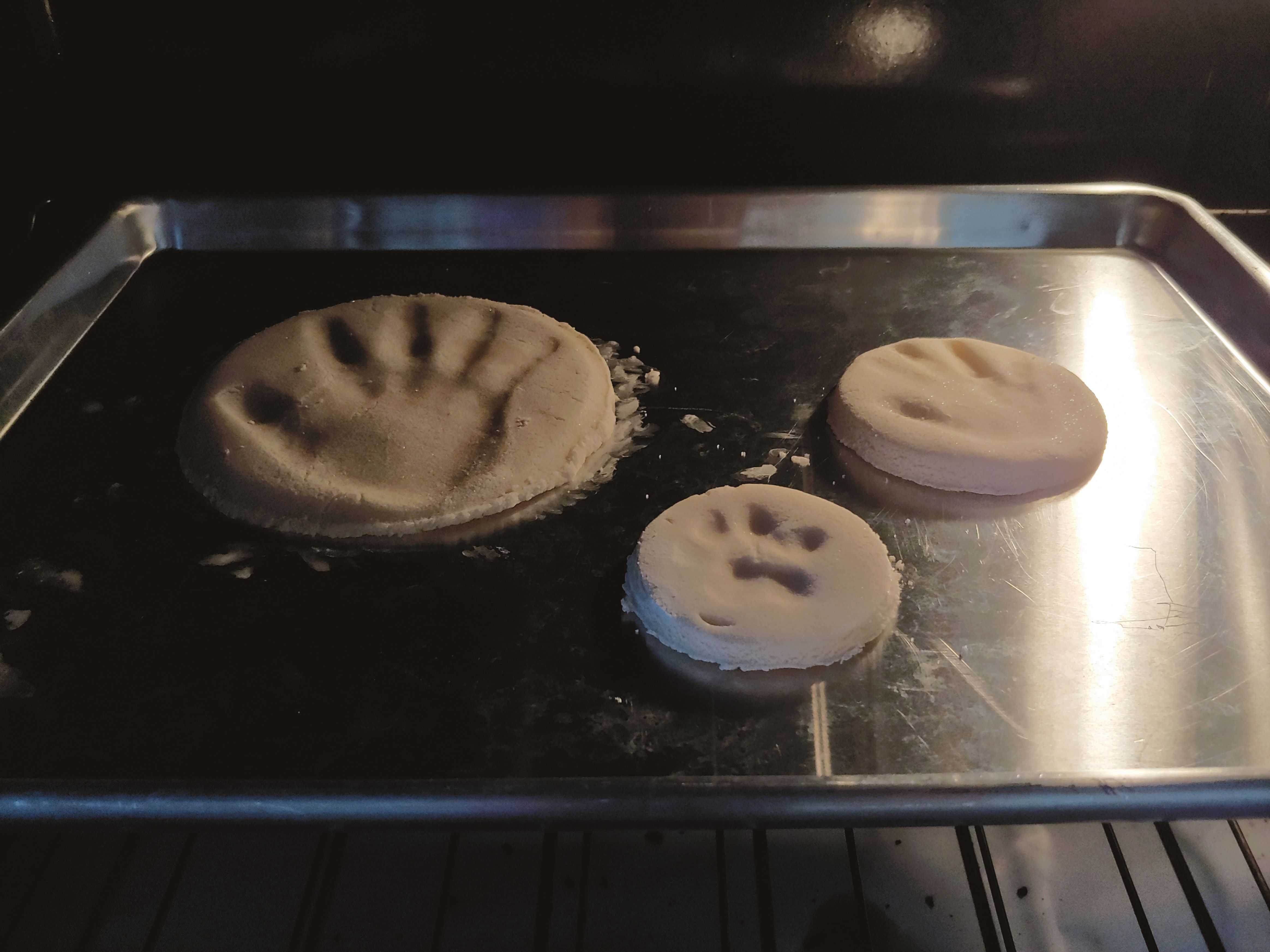 9. Take out of oven and place on cooling rack. I let mine cool and did not paint them until the next day.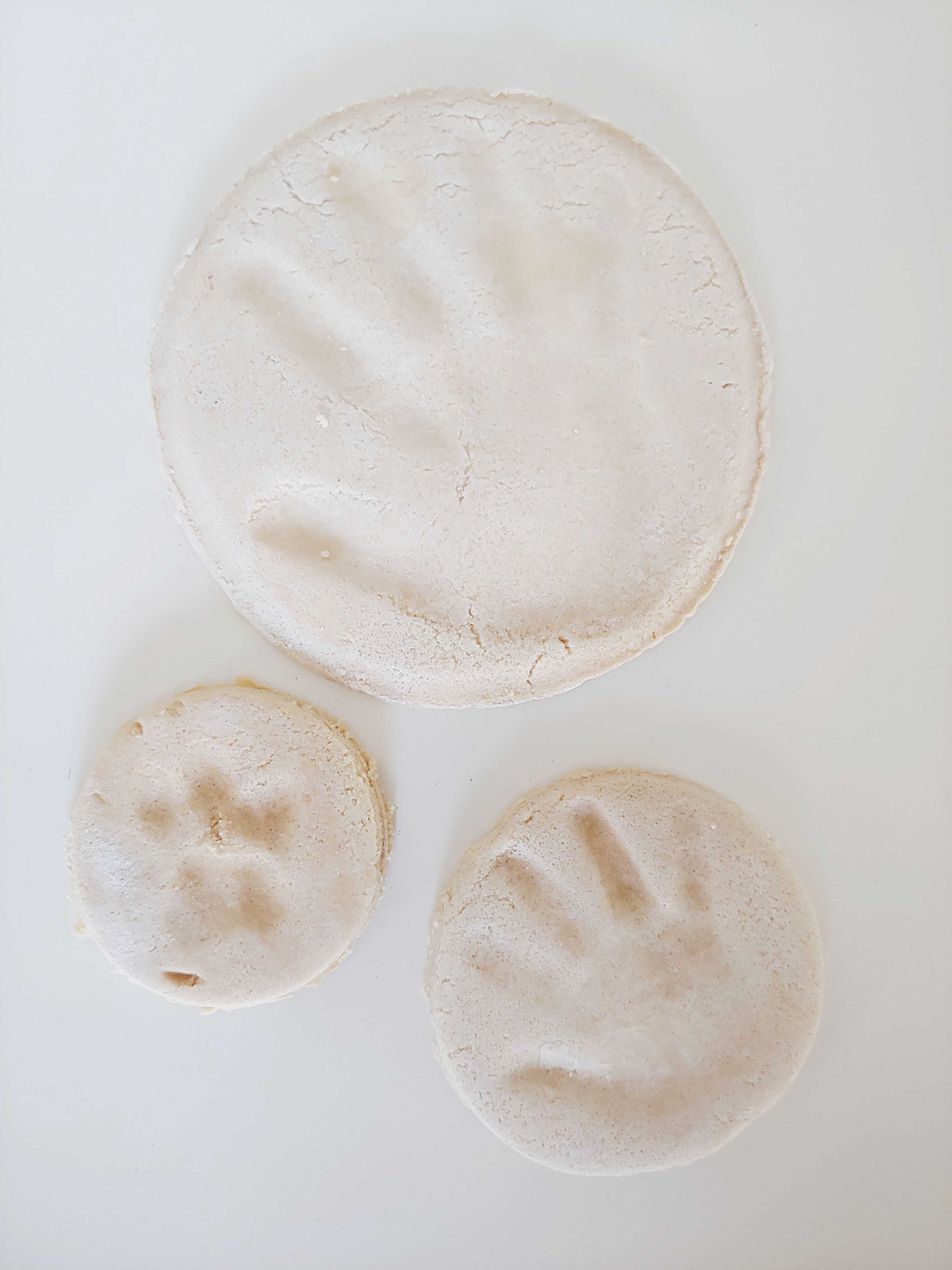 Before we painted the hand prints, I gently used sandpaper to lightly sand around the circle shape. Then I wiped off the dust.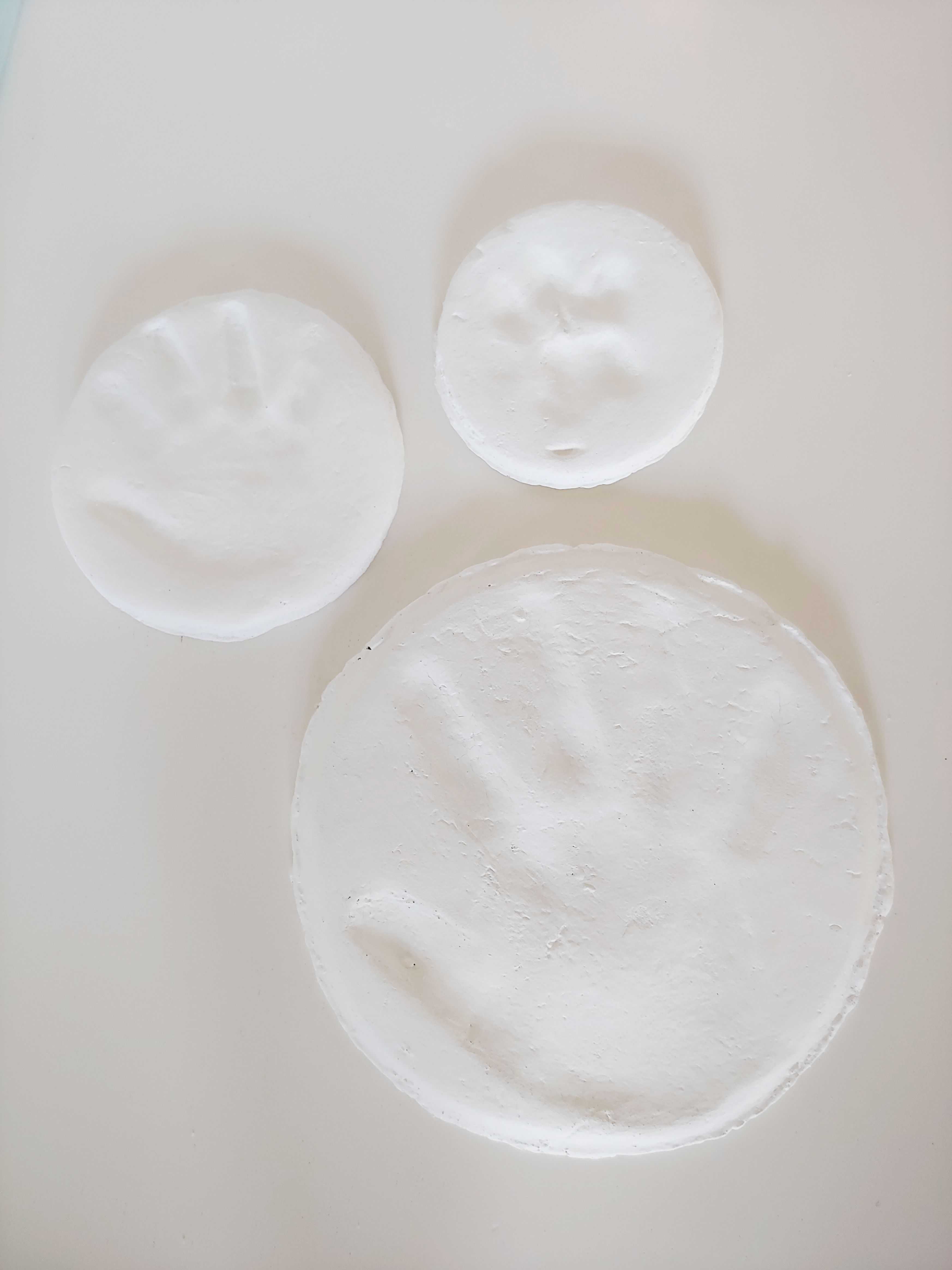 We chose to paint the keepsakes white with acrylic paint (2-3 coats).  We also painted the backs of the hand prints, so that they would look a little more finished, otherwise they look like a sugar cookie.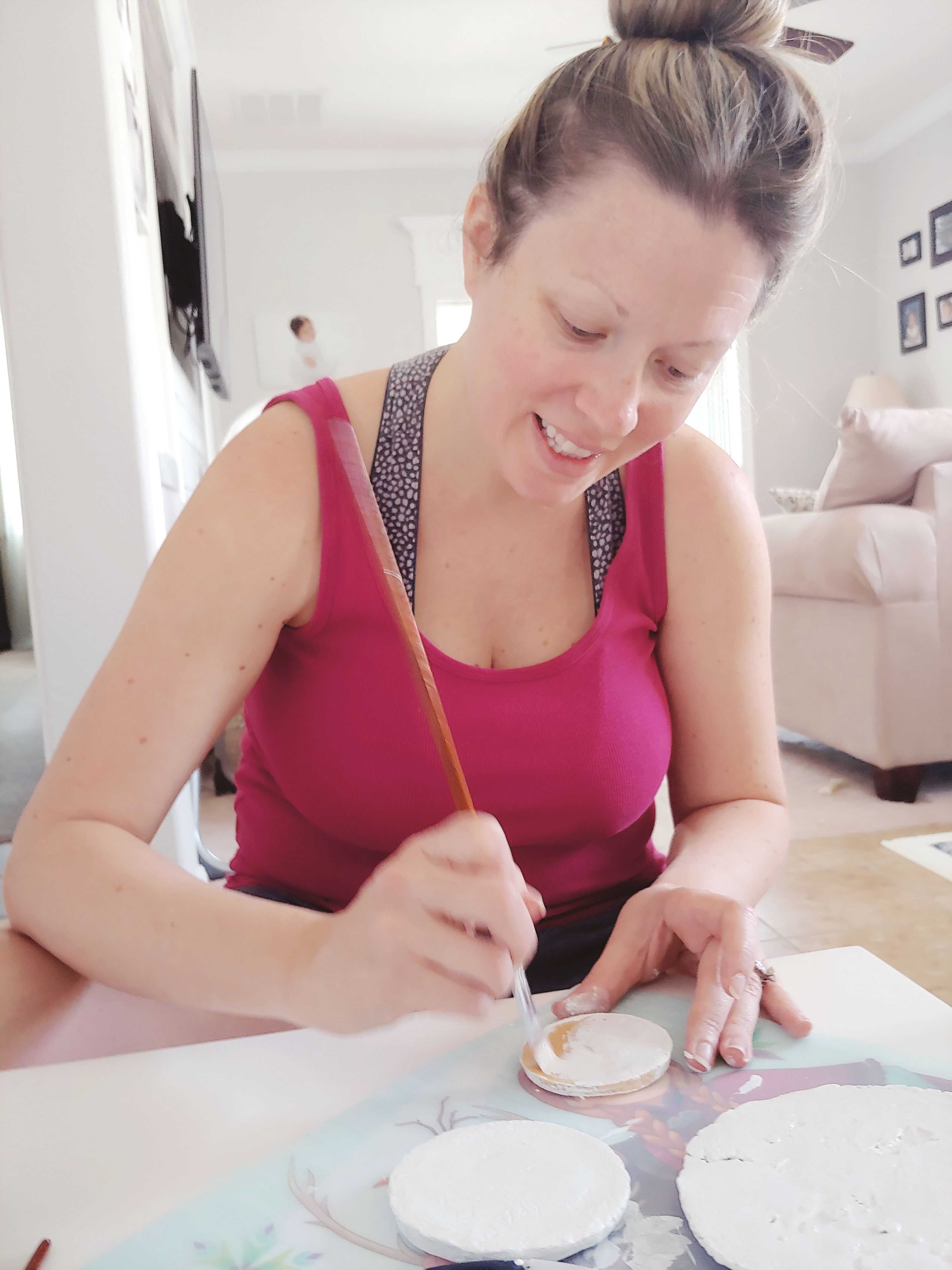 Then we painted the hand prints and paw prints a color of our choice, aka my daughter chose. I outlined the hand print with the paint color, so that could give my child some guidance when painting.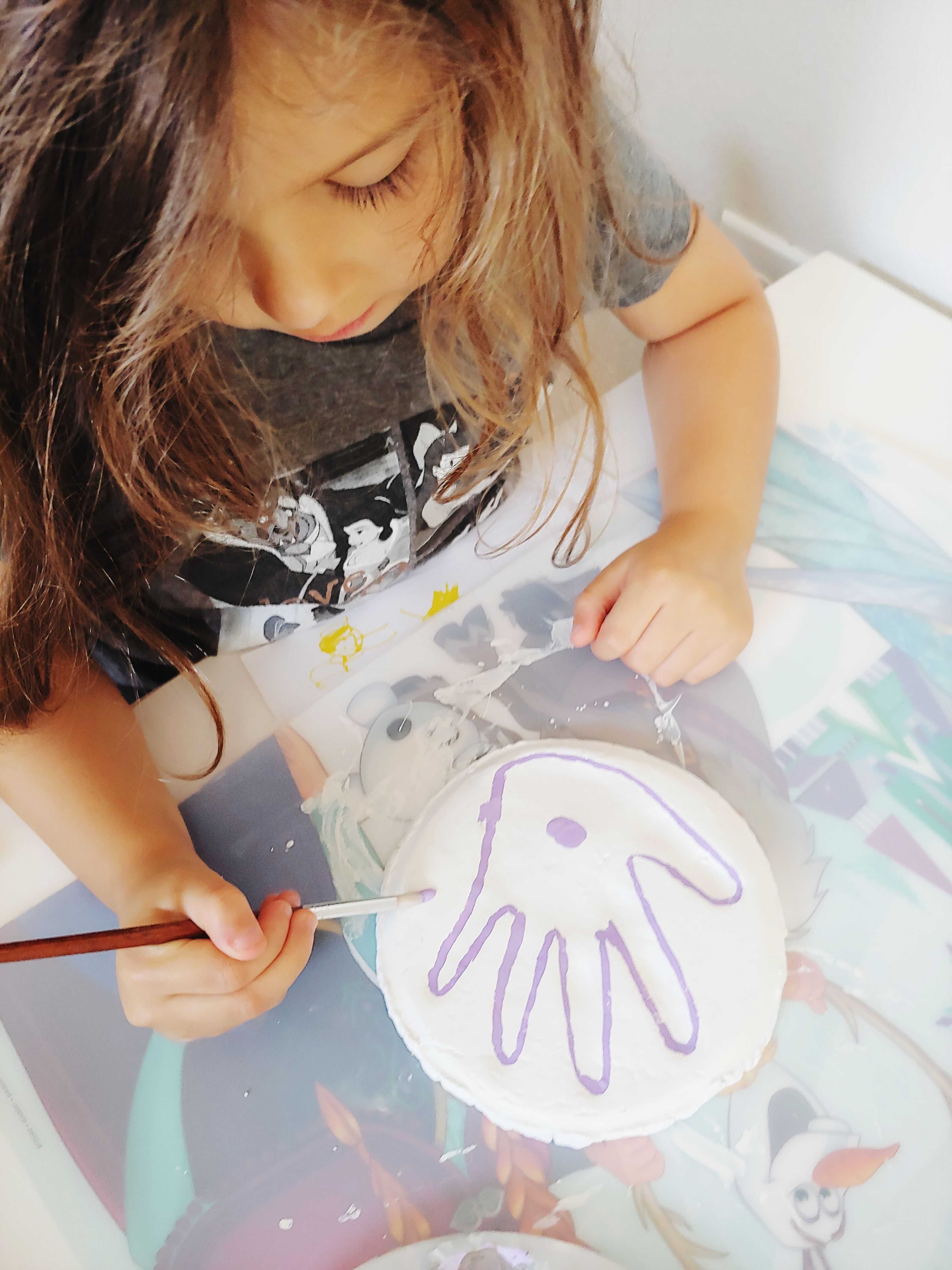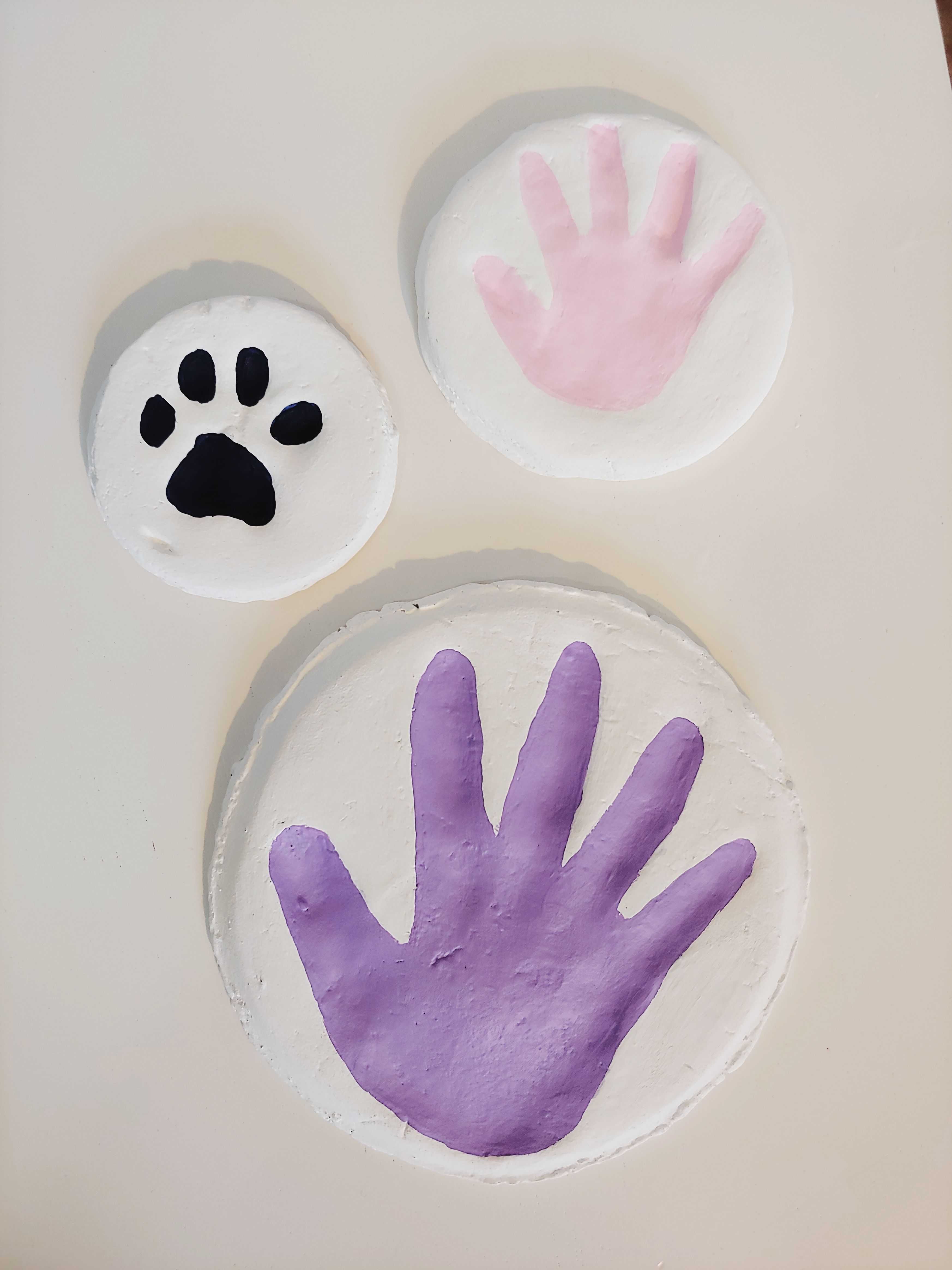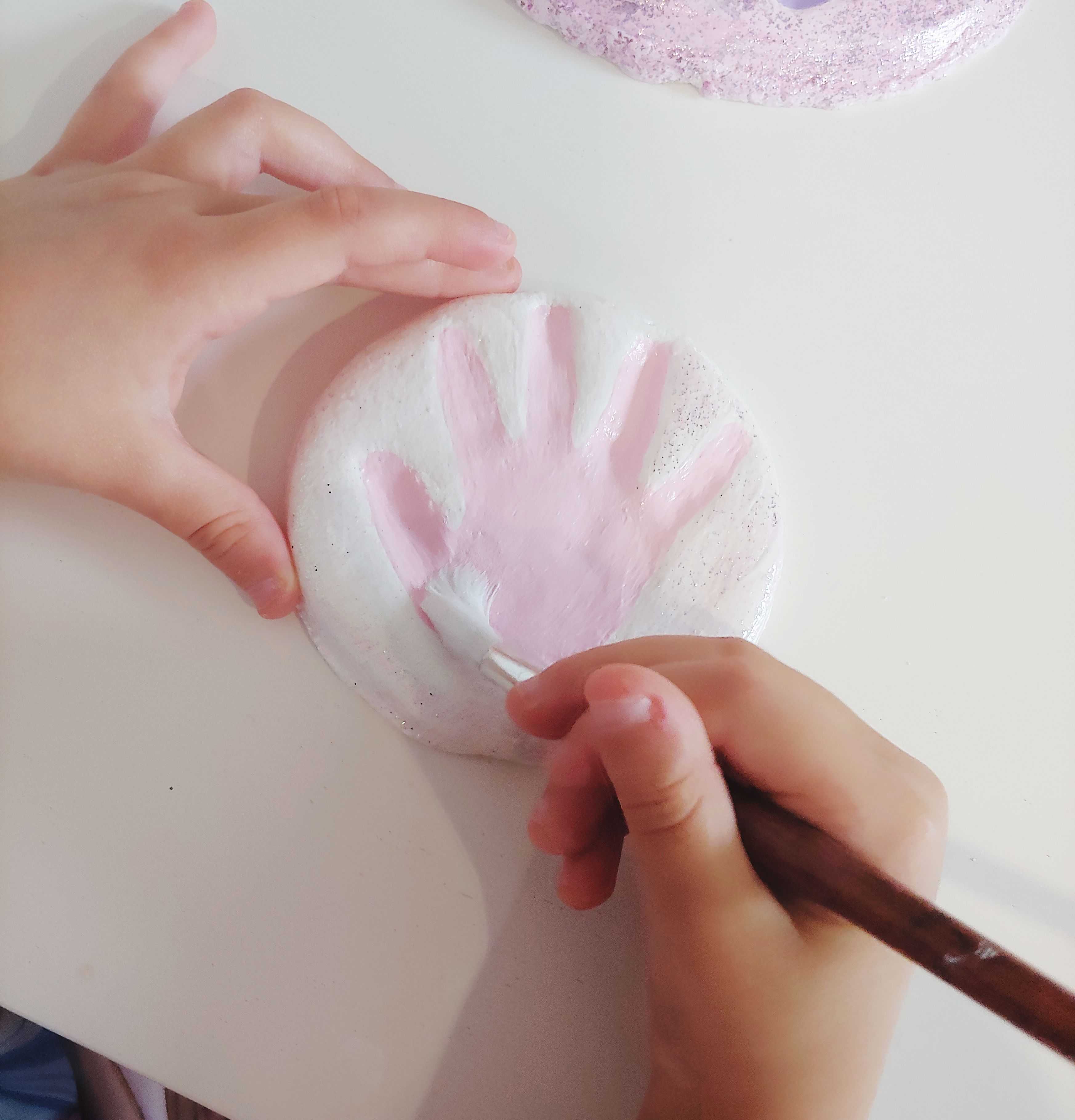 Then we painted the white backgrounds with glittery paint to spruce up the background.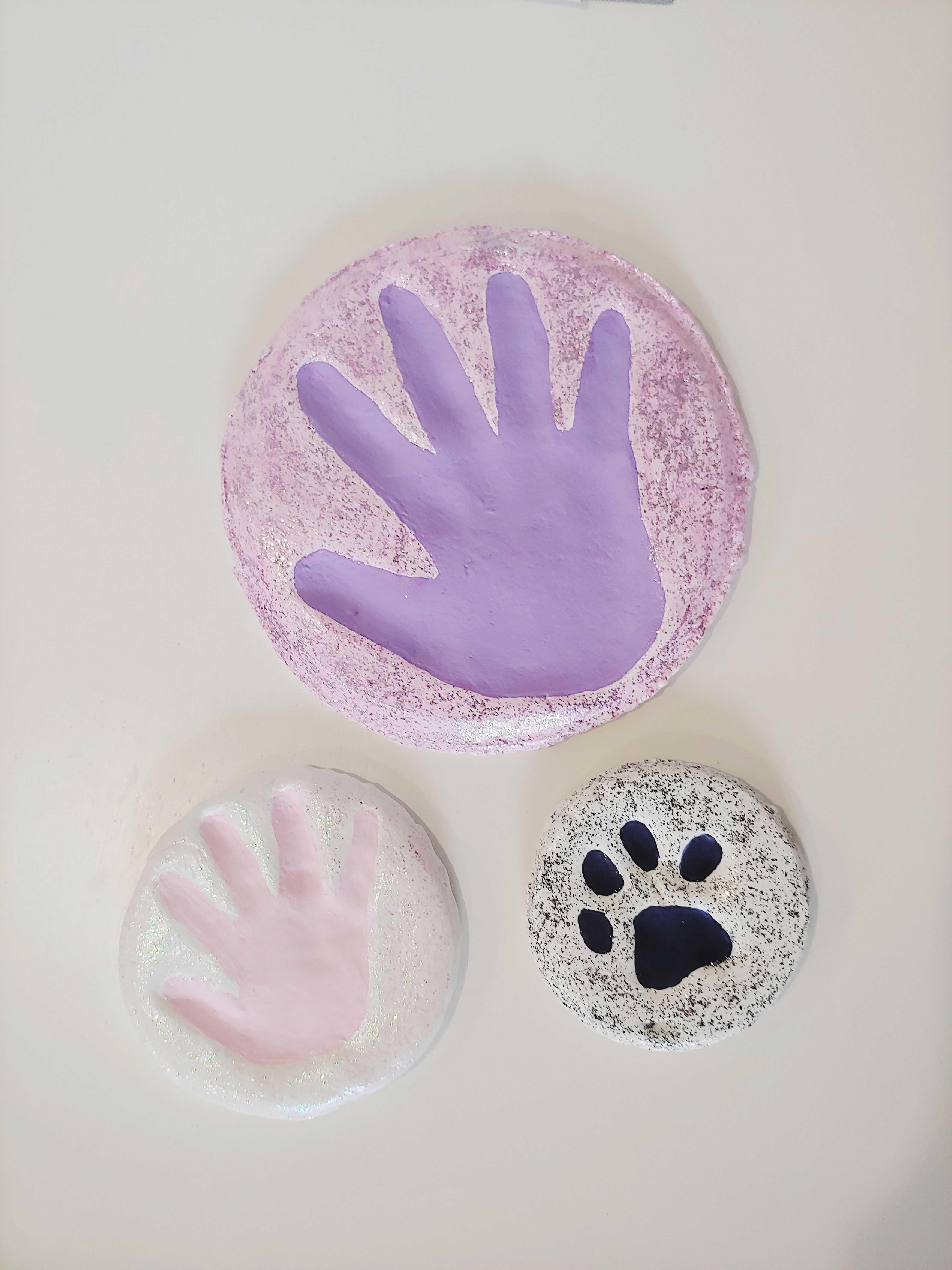 After they were completely dry, we used Mod Podge (glossy), this will give it that shiny glossy look!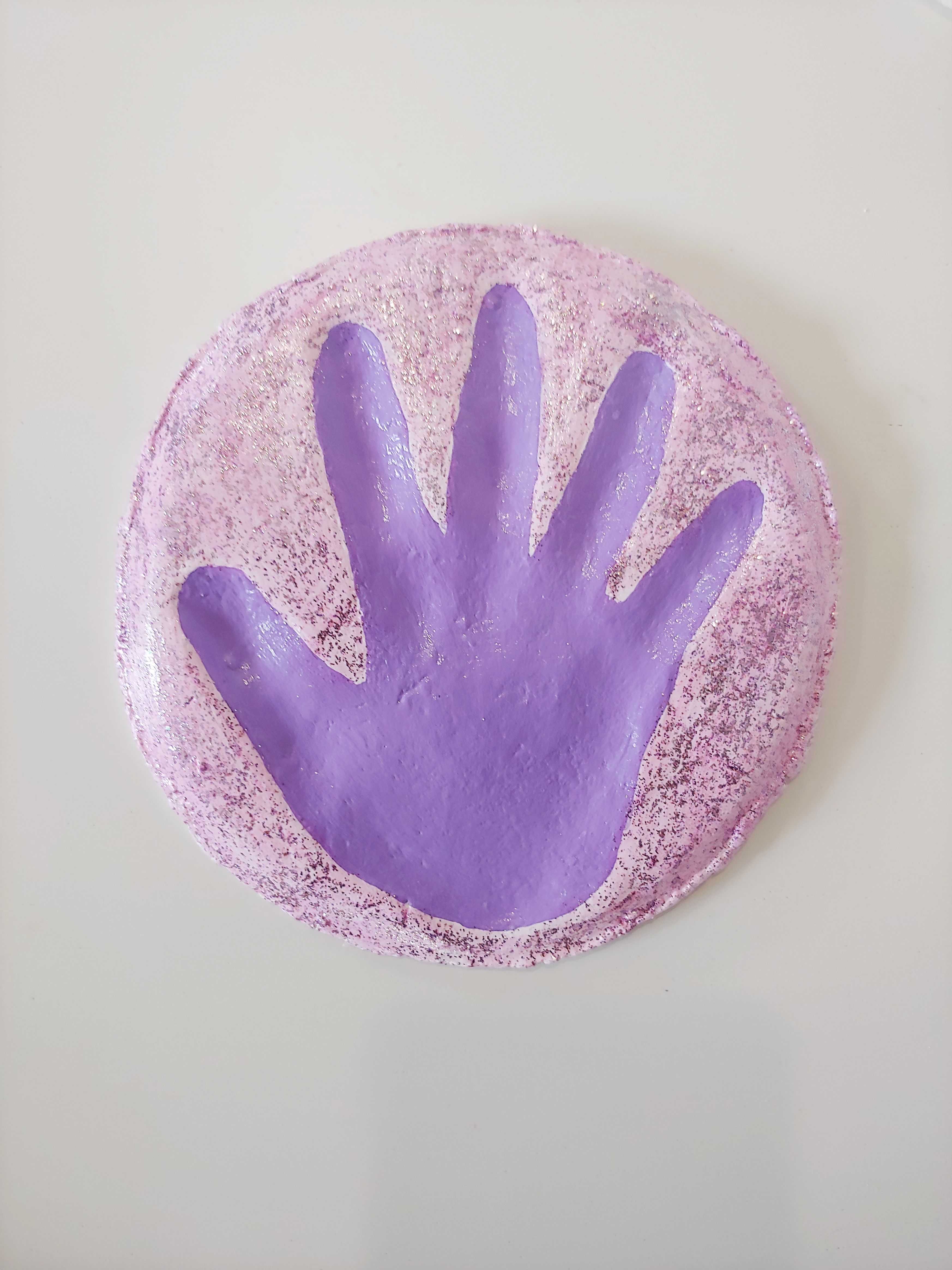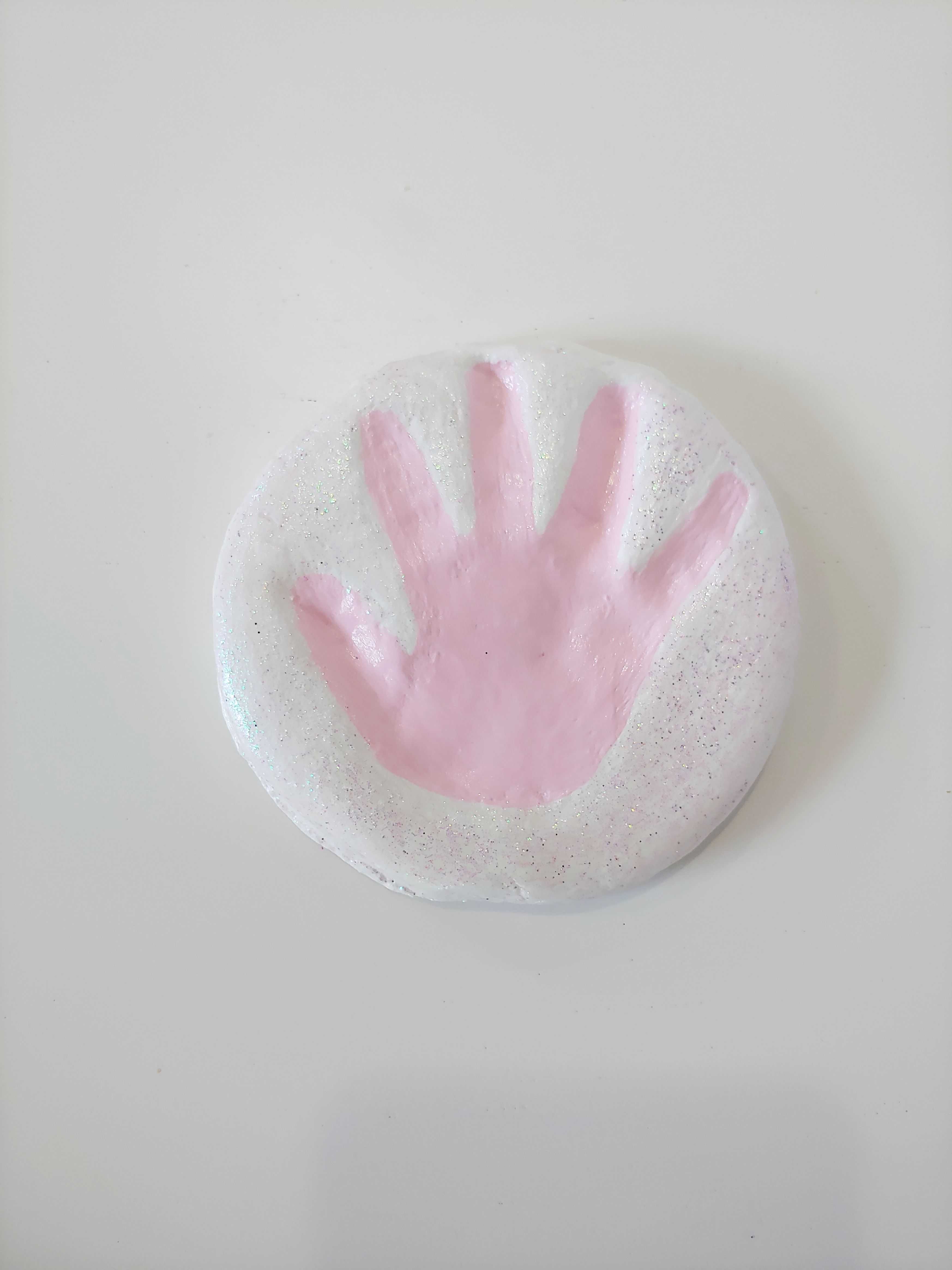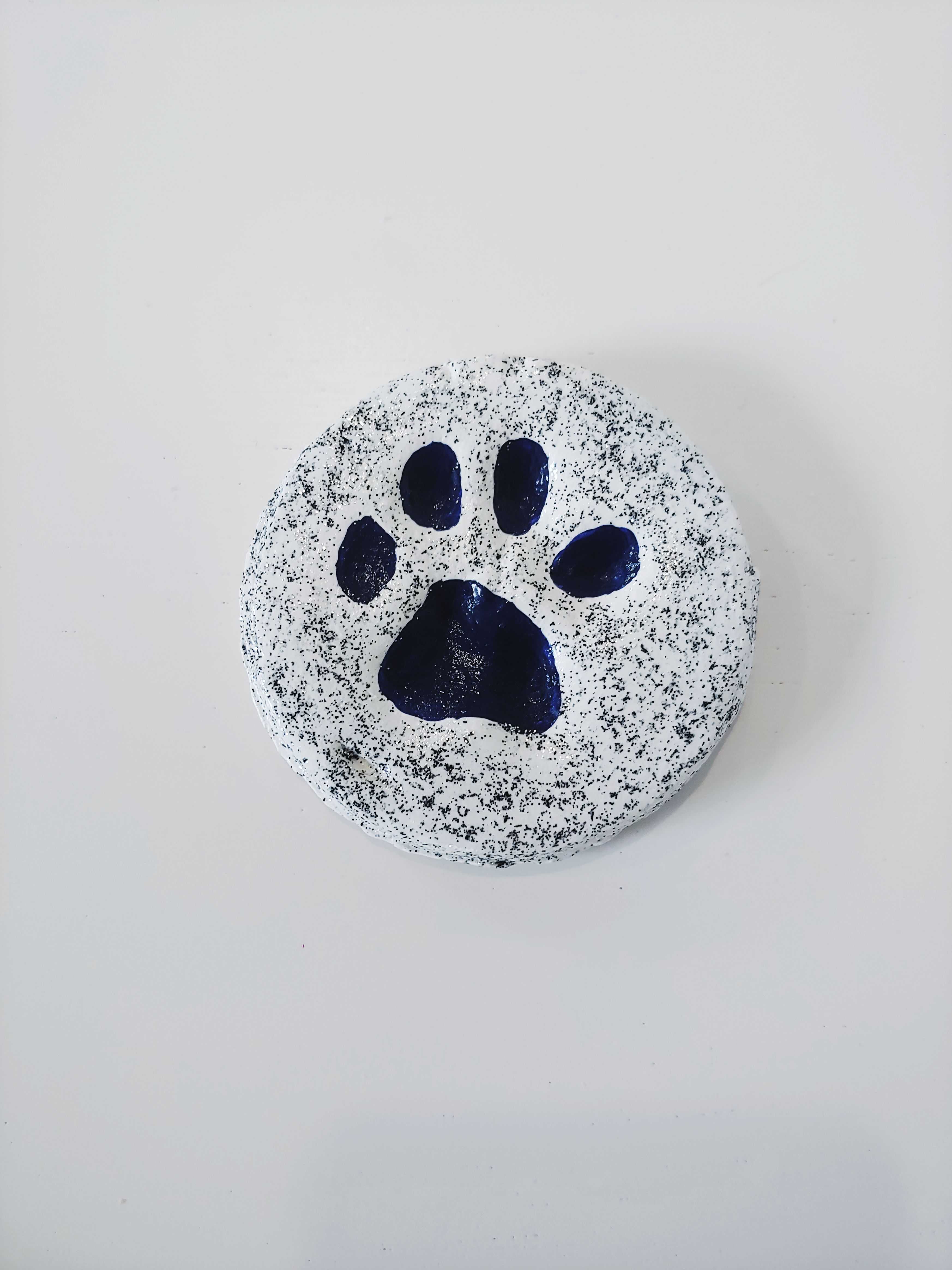 I love the final product! Not only am I glad we found a fun little project to do, but we now have memorable keepsakes of the girls hand prints and the dogs paw print. Something that I have been wanting to do for a while!
Don't forget to write on the back of the keepsakes! You will for sure be happy you made them when you look back at them!