Halloween Accent Pillow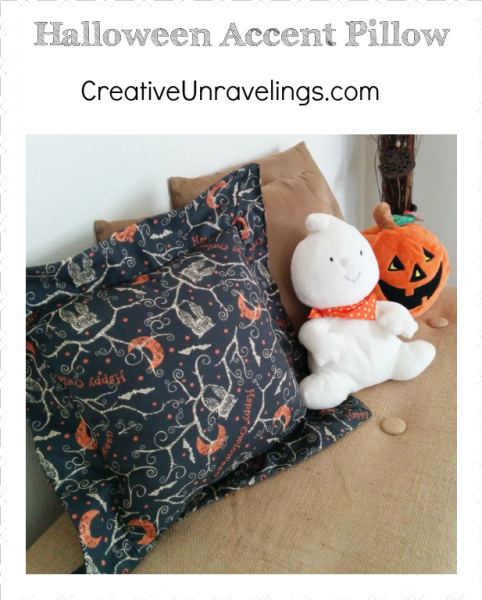 Halloween is just around the corner, I was trying to think of inexpensive but cute project to start. Since we have a new bench in our foyer I thought it would be really nice to spruce up that area with an accent pillow for each of the holidays.
Materials Needed:
Halloween fabric (I purchased 1 1/2 yards, I always like to have extra fabric)
Pillow pattern (McCalls 9260)
Sewing Machine
Coordinating threads
Sewing Chalk
Pins & needles
Pillow stuff or pre-stuffed pillow
I had a pillow pattern (McCalls 9260) So it was just a matter of picking which pillow pattern that I thought would go well with the fabric and the would look nice in the foyer.
The pattern instructions speak for themselves. I have followed a handful of patterns in my sewing days and this by far was the hardest pattern to follow. So if you are a beginner sewer I would recommend looking for an easy pattern.
First I started out by cutting out the pattern pieces that I would need. Then I pinned them to the fabric that I wanted to use and then used the pattern as a guide to cutting the fabric.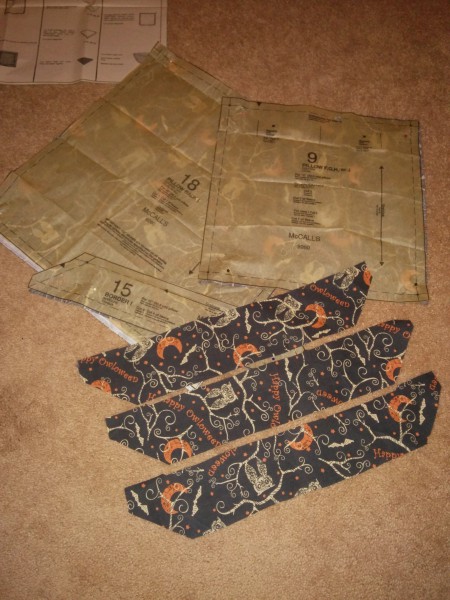 Then I continued to follow the pattern and piece together the fabrics.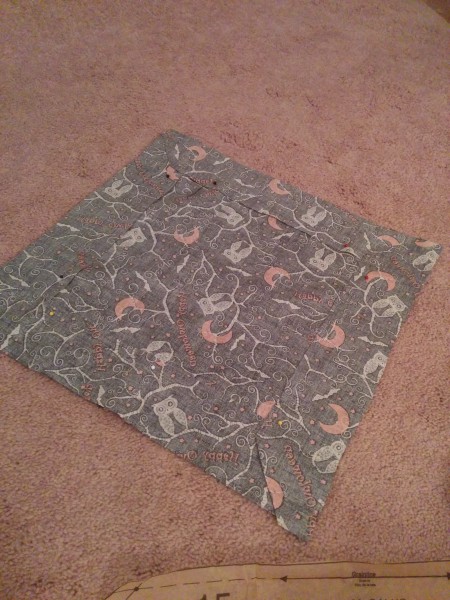 Then once it was all pinned in place correctly it was time to use the sewing machine.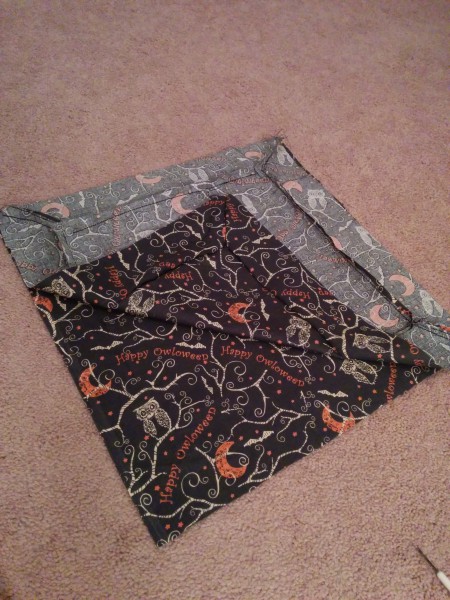 After the pillow was sewn together I used an iron to help with getting all the wrinkles out, this is the best time to use the iron (before you begin stuffing.)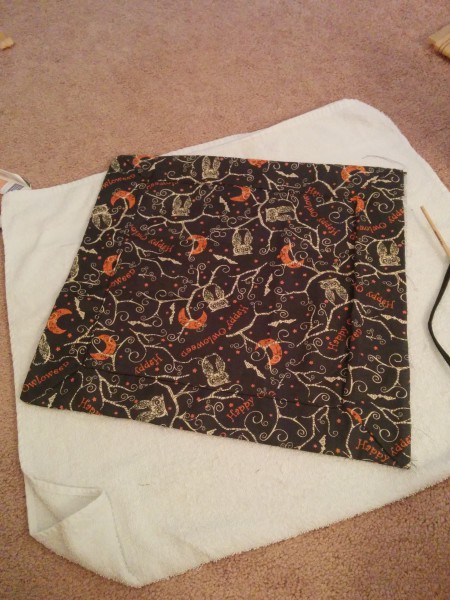 I did not sew the pillow completely, I had to leave room to stuff the pillow. A while back I bought these pillows (below) from Ikea, they were $1.99. They are perfect for little projects like this. You really cannot go wrong, they are stuffed and sewn well.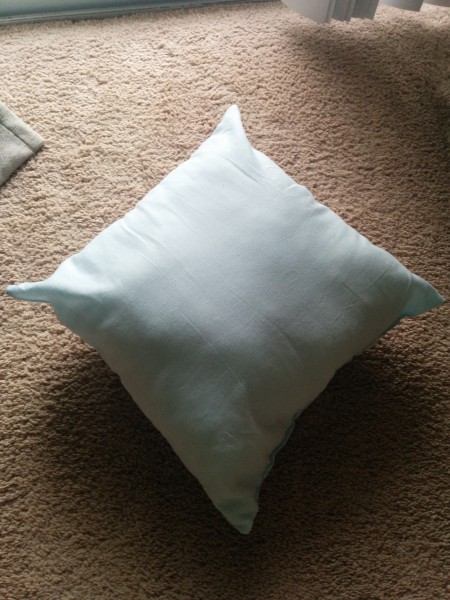 So then once the pillow case was stuffed with the pillow it was just a matter of sewing up the rest of the pillow.
I am pretty happy with the finished product, I cannot wait to make more pillows for the upcoming holidays!