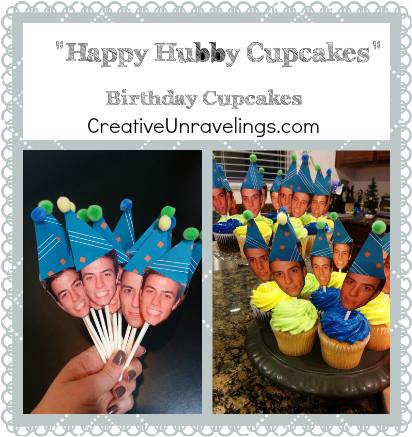 I planned a little surprise party for my Husbands birthday. I thought it would be fun to make my own decorations. They turned out to be a hit! Of course I cannot take all the credit for them, the ideas came from Pinterest.
Birthday Banner:
I collected pictures of just him from over the years.  I used a hole puncher to punch out holes on both the left and right top of each photo. Then I strung ribbon through each picture. Yes it was that simple!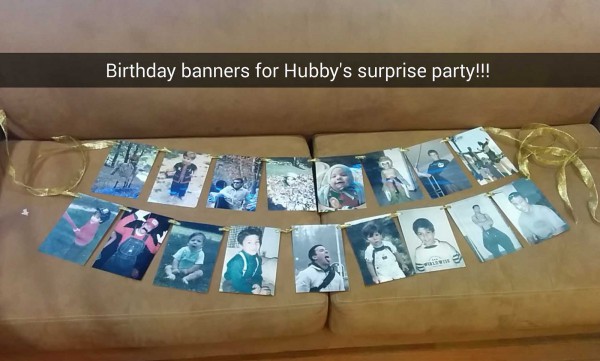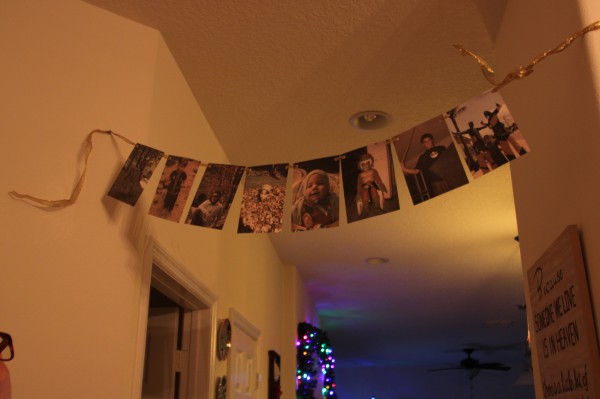 Cupcake Decor:
I love these because they are very personable and super easy to make. I took 2 photo's of my husband and cut out just his face. I made cone shaped hats and then glued them to the faces. Then I purchased little pom pom balls and glued those to the top of the birthday hat. For the sticks I bought "Popsicle sticks" from a party store and taped them to the back of each face.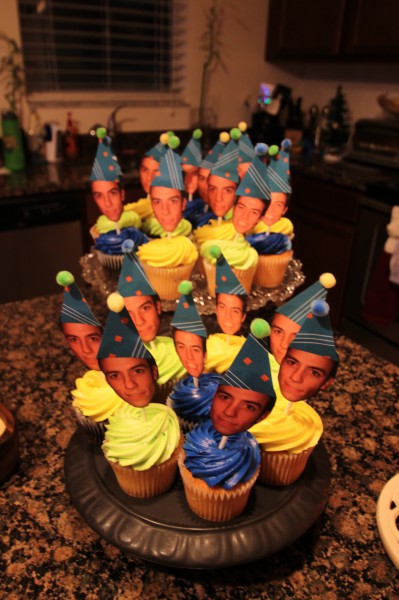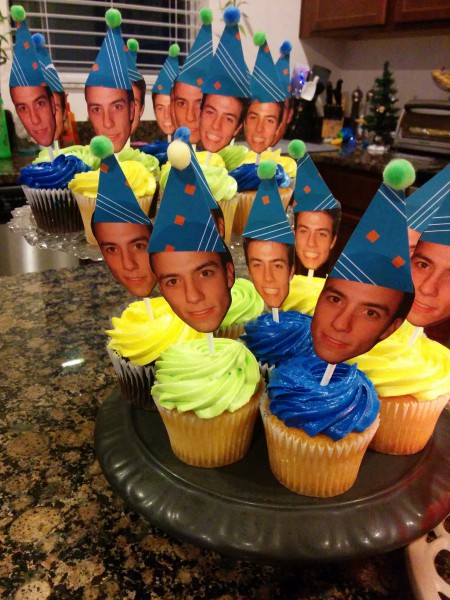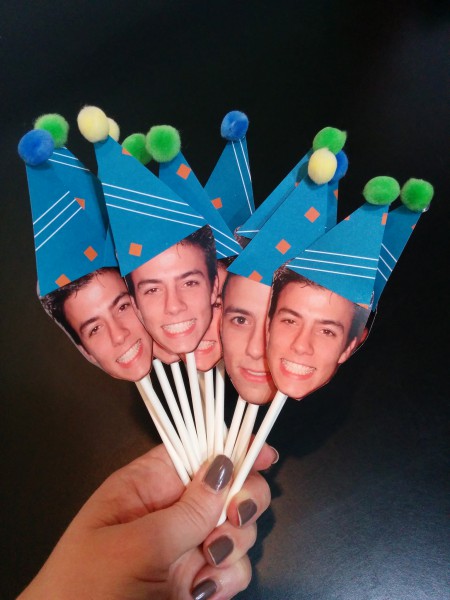 The surprise party turned out great! It was very fun to plan!