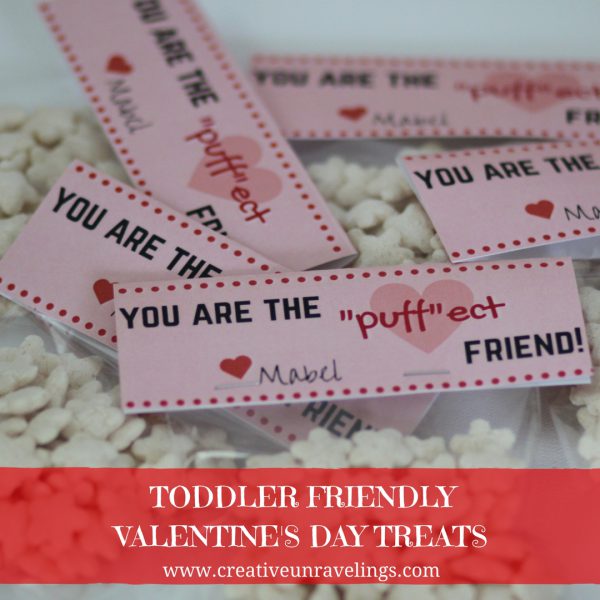 Today I am sharing my "toddler friendly valentine" craft project. It was a toss up to figure out what to create for my child's upcoming Valentine's Day party. I went back in forth between food or stickers, I settled on the idea of food. Then I had to narrow it down to small group of "healthy-like" foods for toddlers. I figured parents would not appreciate the candy, or yet, maybe they would for themselves. Anyways, it was a toss up between "Sprout" baby puree, goldfish and puffs. I thought the puffs would be the better way to go. Then I asked her teachers and they agreed. So puffs it is!
The next step was trying to come up with a cheesy saying. There are so many Valentine's Day sayings out there. I wanted it to be unique. After coming up with a handful of cheesy sayings, my husband helped me narrow it down to this one. I browsed the internet for this saying and I cannot find it anywhere pertaining to the snack "puffs", so I think I did well.
I first created this template which you can download for free. I initially included my daughters name along with a heart on the template. But I have removed it for the free download.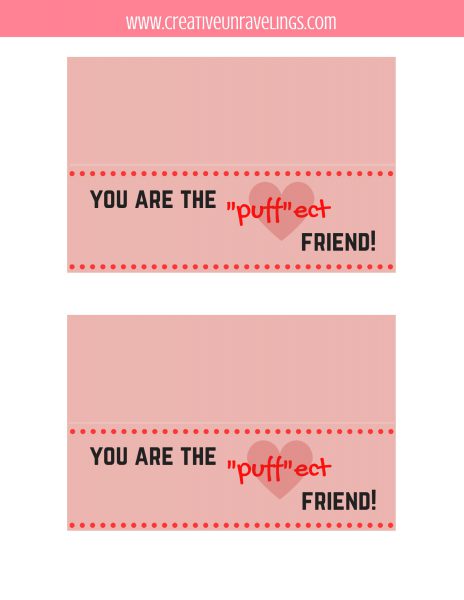 FREE PRINTABLE template here.
Supplies:
Puffs
Downloadable template- I printed it on a light card stock.
Plastic candy/goody bags (find a coupon and go to your nearest craft store)
scissors
tape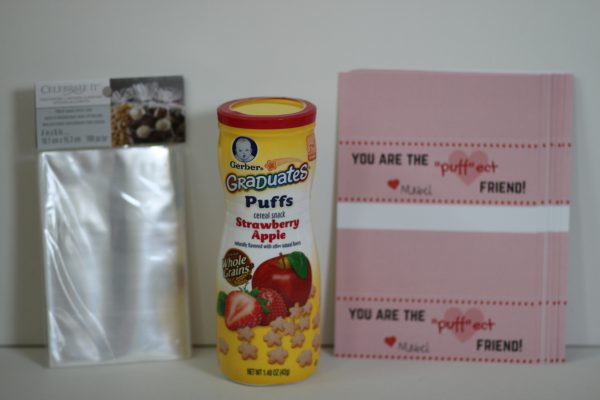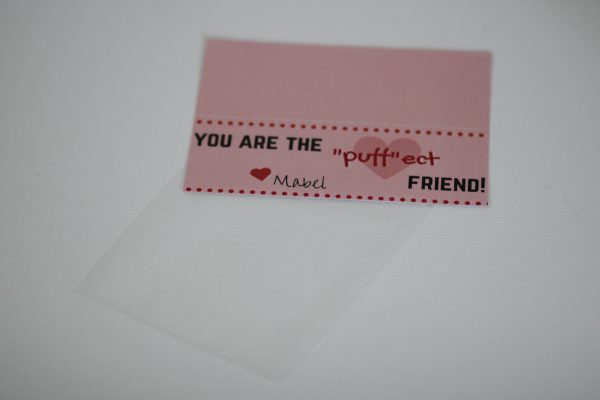 Start with putting a handful of puffs into a bag. I folded the bag opening over a few times and then tape the bag. I feel the tape helps seal it a little more than a staple would.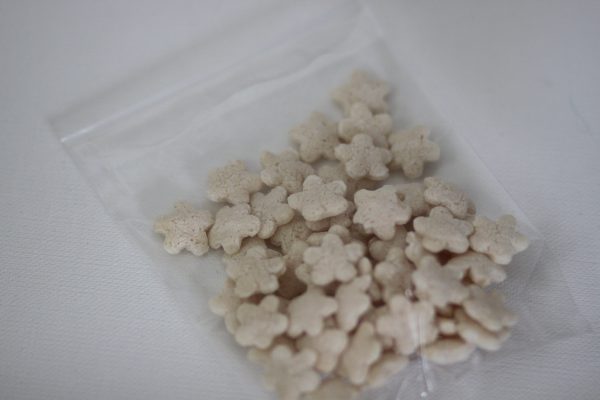 The dog helped me out here, making sure all the puffs made it into the bags.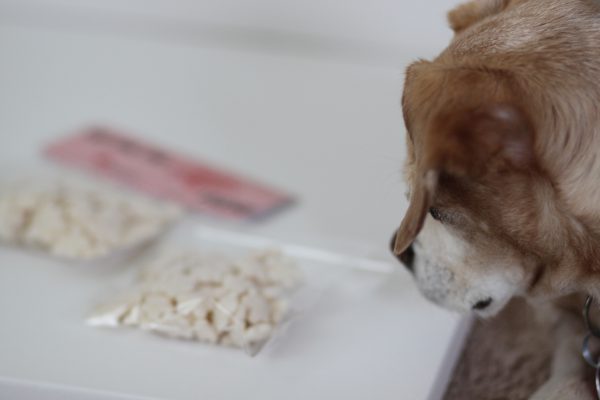 Then take the Valentine's Day card stock label and staple it to the bag.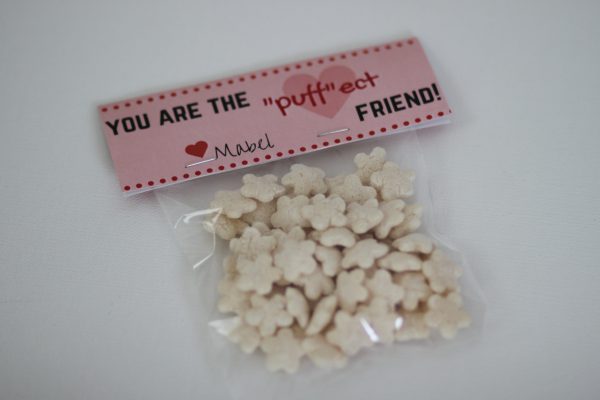 Now you have a somewhat healthy personable Valentine's Day treat for your toddler's friends!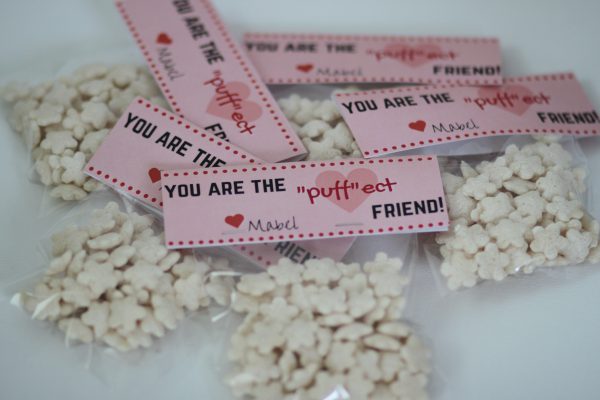 Happy Valentines Day!