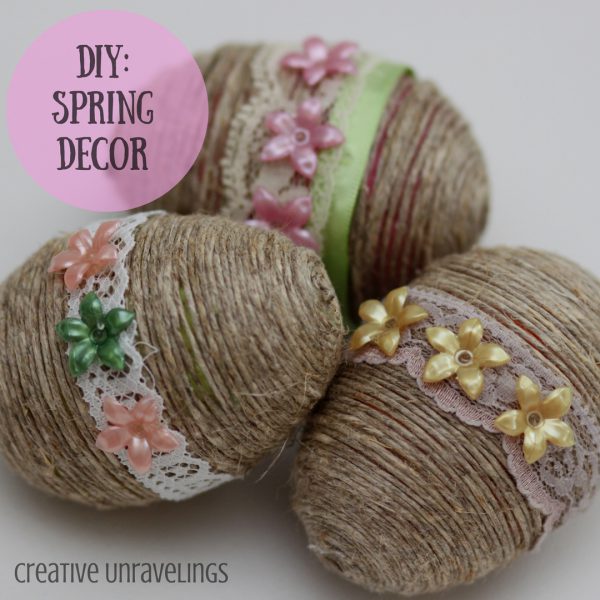 So last year I purchased a ton of plastic Easter eggs from the dollar store. I was "that mom" who put her baby in a basket and placed all the plastic eggs around her to get a cute shot. Surprisingly it was a success and now I have a ton of plastic eggs leftover. There is no point in throwing them away since they will come in handy for upcoming easter egg hunts. I saw a fellow blogger post how to "revamp" these plastic eggs and thought it was a really cute idea. Then I searched pinterest and found that this looks to be a trending craft, so of course I had to try it. I had all the materials for this project at hand, so there was no excuses!
Materials:
Plastic eggs (any size- I used the larger eggs since I will be making them part of my holiday home decor)
Jute
Lace
Ribbon
Some type of Embellishment (whether its a bead or a button)
Hot glue gun
Thermal finger thimbles
Oh Jute, how I love thee, there are so many possibilities waiting to happen with you!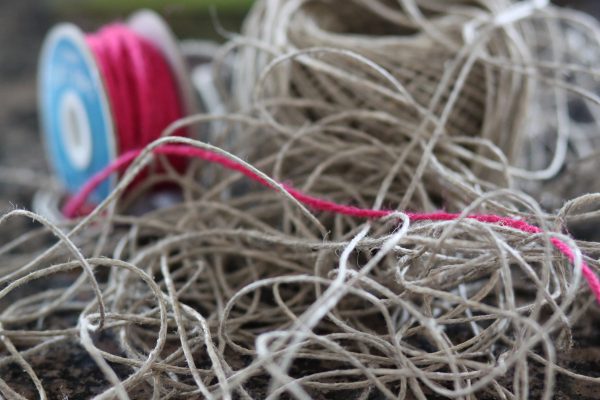 First I started at the top of the egg and then just glued a thin layer of glue about a finger tip length (at a time.) Then I started wrapping the jute as close to together as possible around the egg.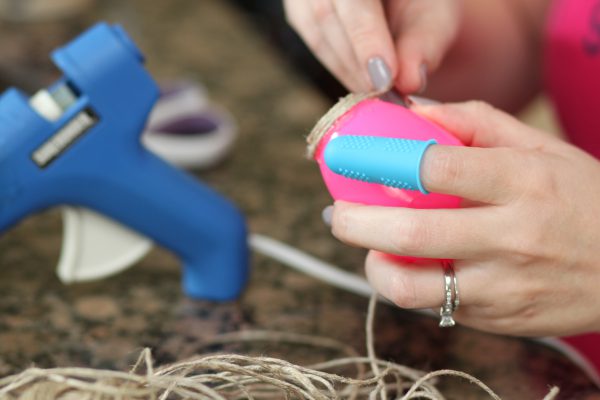 Here is what the egg looks like after it is wrapped in jute...no too shabby!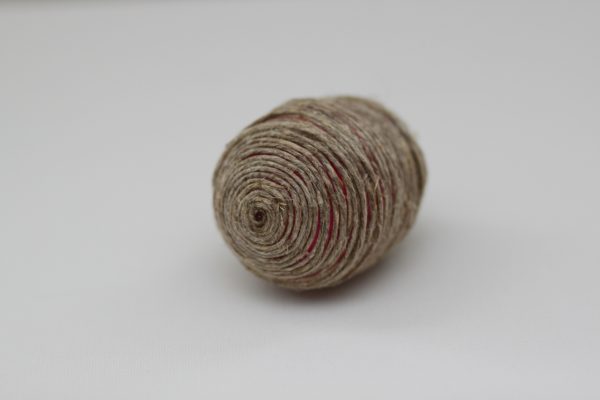 Now it was time to start sprucing it up! I have a wide assortments of crafts supplies to choose from, it was just a matter of keeping it clean yet springy!
My grandmother gave me a lot of her sewing products. I found this lace that she gave me and I thought how perfect it would be.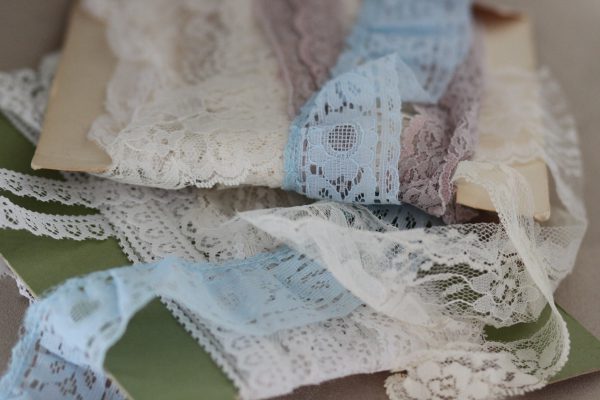 I also have tons of ribbon. I was lucky enough to come across this pastel ribbon.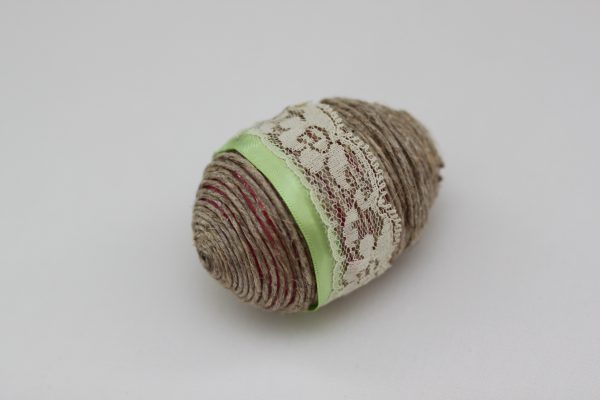 Then I had some cute little flowers that I thought would go perfect with this "Springtime" craft.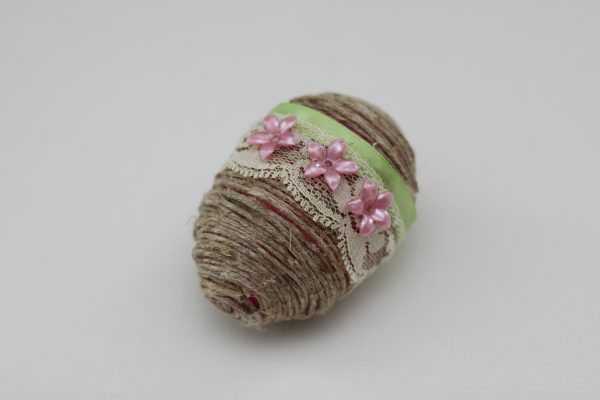 I was so pleased with the first one, I ended up making 2 more...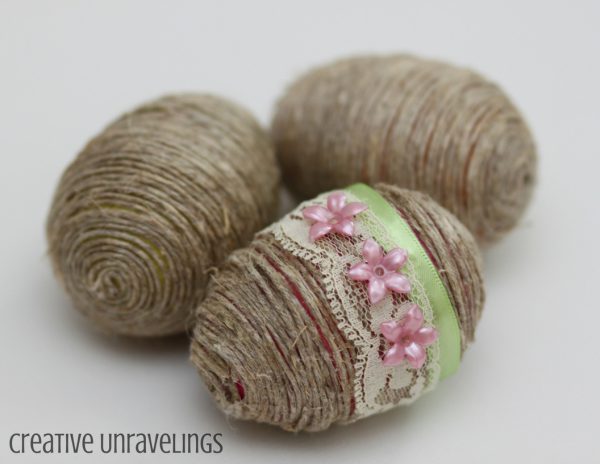 I made the other two slightly different because who has identical Easter eggs?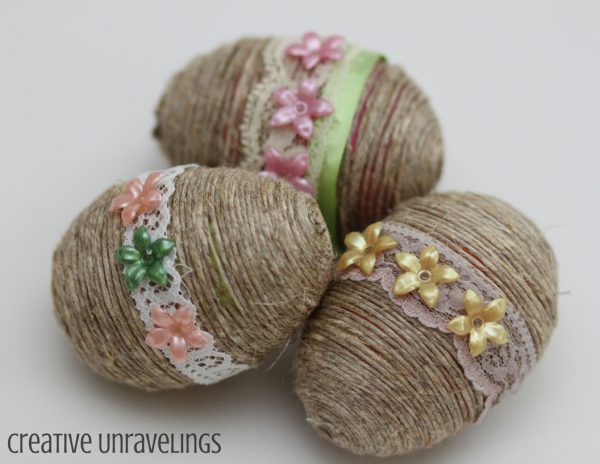 I am so pleased with how they turned out! Here they are mixed in with a little mother nature.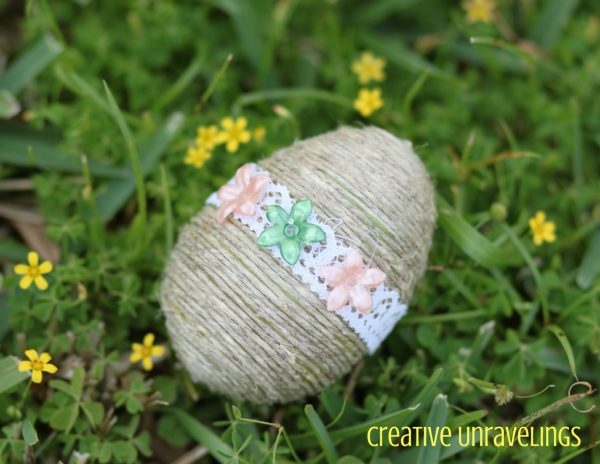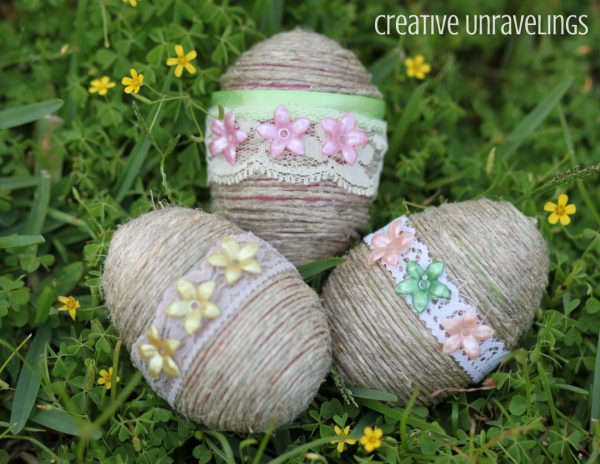 This craft was super easy and fun to do. I made all 3 eggs in about an hour and a half!