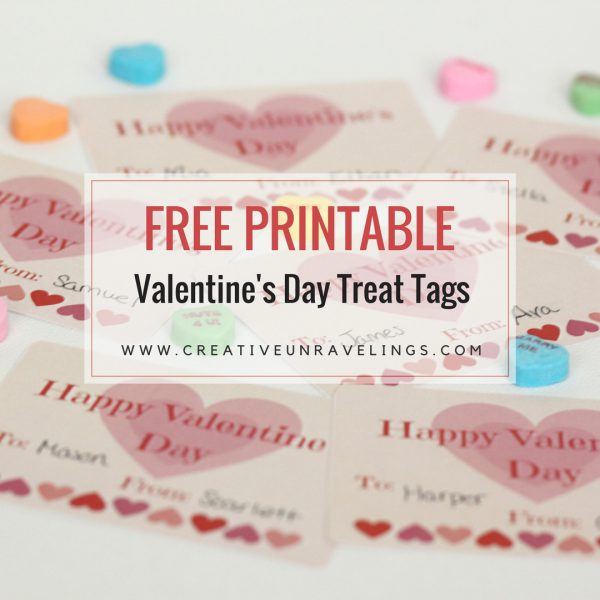 Valentine's Day is almost a week away! I am excited because this year my little one is in the toddler room and they are having a Valentine's Day party. I have been trying to figure out what to do for a while because not all the children have teeth yet, and I pretty much ruled out candy because everyone is still a little too young. I ended up going the "Gerber graduates puff" route. You can see my creation here.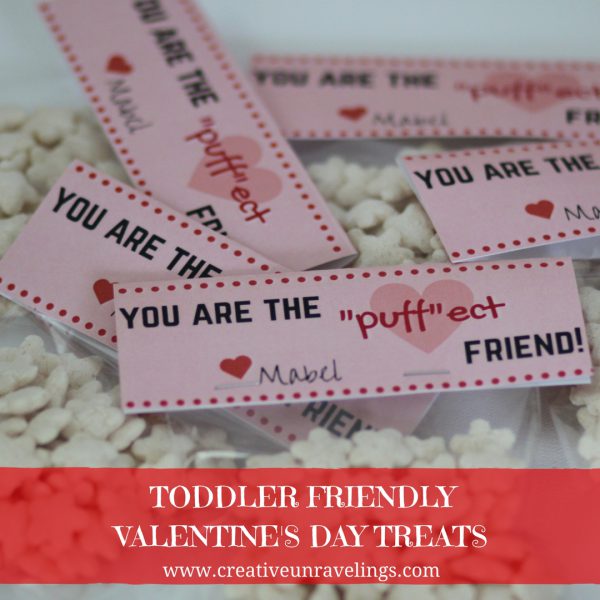 I also thought it would be a cute idea to make some personalized treat tags. Some schools do not allow homemade goodies anymore which leads many people to buying store bought items (like candy, stickers etc.) I thought these cute little tags would bring a personalized touch to your children's Valentine's gifts.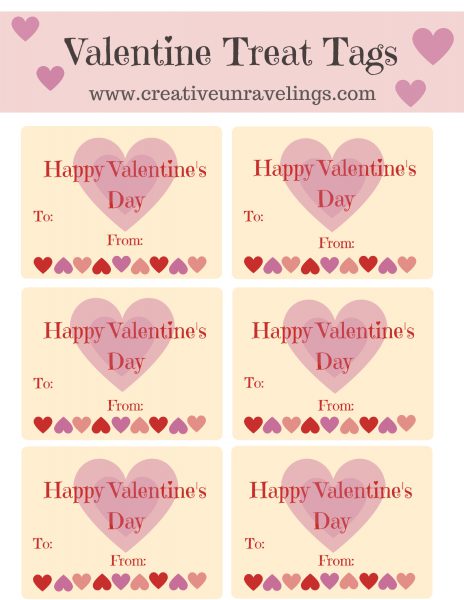 FREE PRINTABLE Valentine's Day treat tags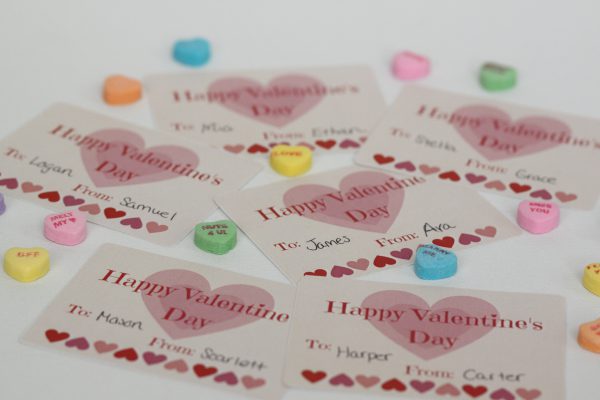 Stay tuned, I have one more Valentine's Day project in the works. It will be my first official project on my new Cricut!