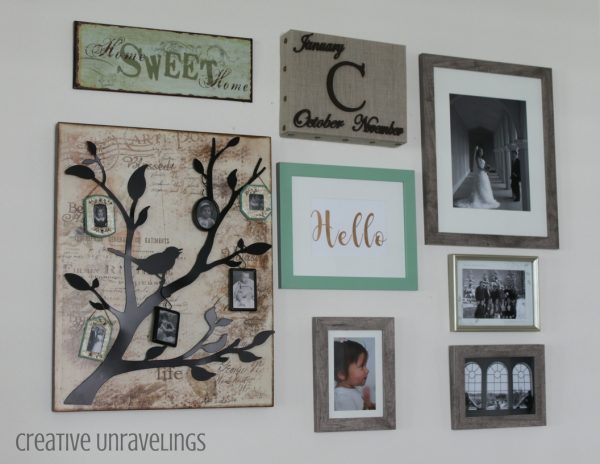 So I did some rearranging in the front of our home. We are getting ready to work on a BIG project in our living room, dining room and foyer (it has not begun yet, but stay tuned!) You see, I have this wall in the foyer of my home. I do not like this wall because the good old ac vent is there and cannot be covered in any way. I had a table in front of it for the longest time, but I found that it was taking away from the looks of my table. Plus the dust was building up in the ac vent. I really do think I should be blocking it, but the AC man never told us it was not OK. Anyways, for the longest time I was trying to figure out what to do with this wall. My first thought was a gallery wall! You can do so much with a gallery wall. There are no rules or limitations of what you can put on it. So I made my decision, gallery wall it is!
While out and about I traveled to my local craft store (aka Michael's) and found some really cute frames...not only were they cute, they were 70% off. Being the deal seeker that I am, I snagged 4 frames, 3 of which were rustic and 1 mint colored one. I thought the mint frame was a little different, it was not really my style (for the home), but again remember, no rules!
When I got home I laid out all the frames on the floor. Then I went around the house and grab random pieces that were on my walls that would really add a nice touch and flowed well together.
I purchased some materials about a year ago (no joke) to make this creative piece that was in my head and I needed to get it out. So finally after a year. I created this happy little piece. I call it "Family birth months."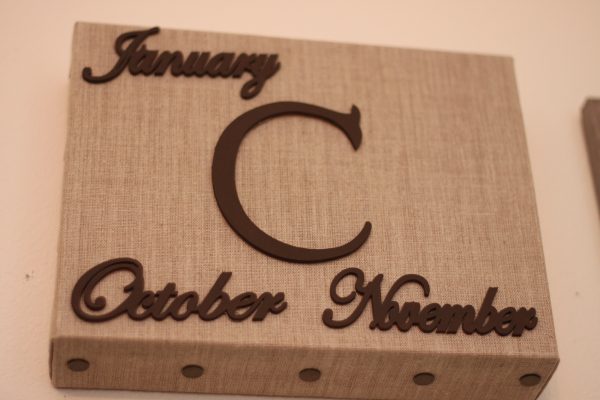 You can check out my blog post on how to make this piece by visiting my post. View my tutorial on "Family birth month."
Now for the mint colored frame. I thought one word would be ideal for this piece. I have this copper like paper that I thought would go great with the mint. So I came up with this little creation. What could be more fitting then "hello" in our foyer? View my tutorial on the "Hello" frame.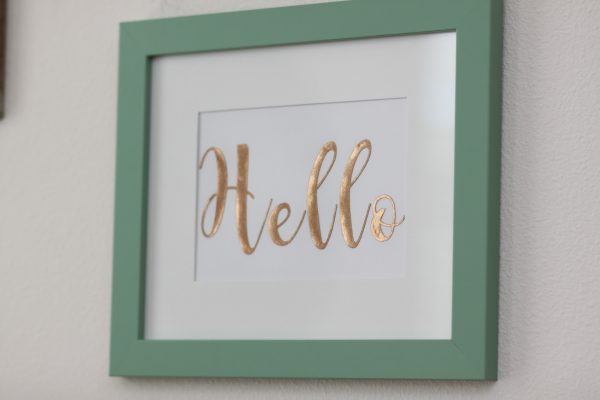 Like I said, I went all through my house trying to find some unique pieces to go in our new gallery. I found this piece that I created a few years ago. View my original post on The Metal Tree on Canvas.
I love this picture collage. I still have to add some black and white pictures of our little one to it. Right now it just has my hubby and I as children.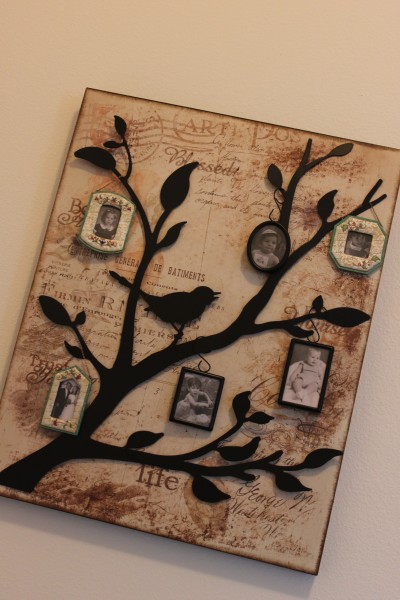 Now it was time to start figuring out how I want to space out the wall. I grabbed my measuring tape and measured the wall and figured that I would want the art to have about a 8-10 inch margin on both sides.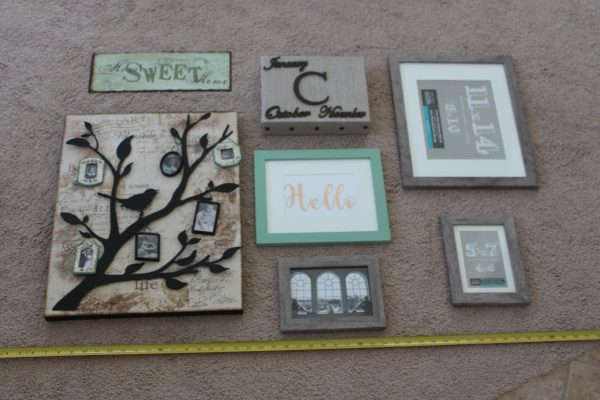 Now comes the fun part, transferring the gallery on the floor to the wall. I am super OCD and hate making mistakes when hanging pieces. So this is always a challenge.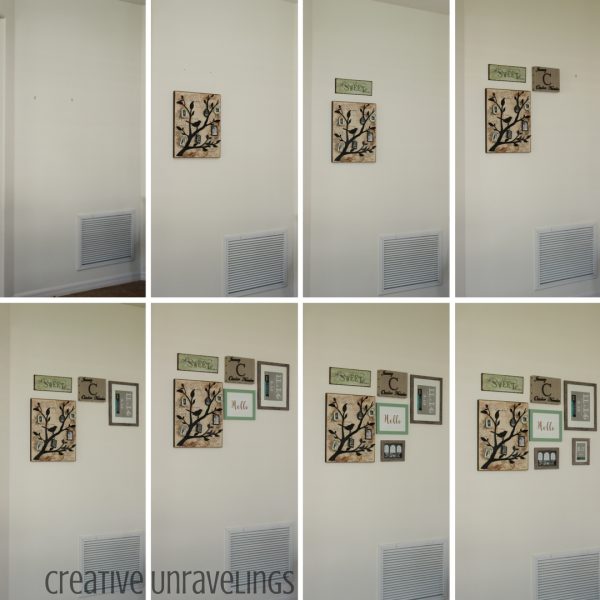 Then I get everything hung the way I originally envisioned it. Then I see a frame on a wall that would just fit into this collaboration. So it was time to rearrange some of the frames to fit this frame in.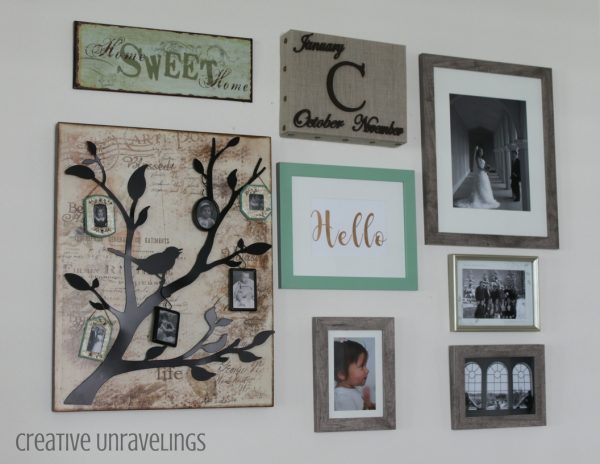 I am really happy with this wall. What I love most about it is I added my creative touch and personalized it with our family.  I actually am going to expand the gallery at the top and the bottom. The reason I have not done that yet is because I am on the search for right pieces that catch my eye and of course I am waiting for some good deals to come my way!
So stay tuned to see what I come up with for the gallery wall expansion!
What do you all think so far?